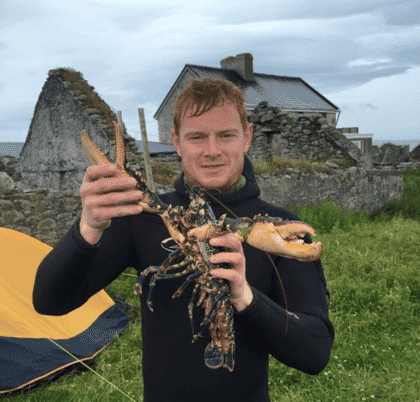 O'Rahelly, whose CV includes four years working in pearl oyster production in Western Australia – which included a training programme in Indonesia – and another five with the Centre for Environment, Fisheries and Aquaculture Science (CEFAS), has been recruited in a bid to nurture talent and foster innovation in the sector.
"At CEFAS I was working as an aquaculture inspector helping new aquaculture businesses become established. That gave me a valuable insight into how hundreds of young businesses were established. I saw what worked and what didn't. As a result, the role with Hatch was very appealing, as I'll be closely involved with startups," he explains.
Richard Donnelly, salmon and shellfish manager at BIM, Ireland's Seafood Development Agency, spoke of the country's growing aquatec sector and of the continued need to attract new talent to ensure it continues to flourish.
"BIM is delighted that Hatch is committing to a full-time resource to support innovation in Ireland's growing aquatec sector. Niall will play a pivotal role in the recruitment and support for companies entering the BIM Aquaculture Innovation Studio. This is taking place in October this year at the RDI Hub in Killorglin, and is supported by the European Maritime and Fisheries Fund (EMFF)."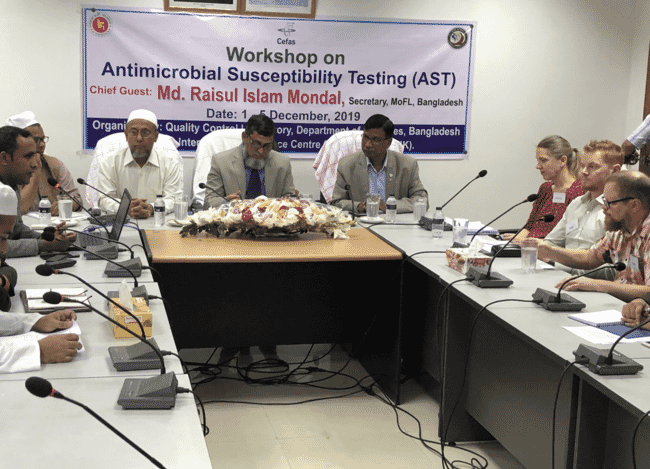 Based in Kinsale, O'Rahelly will focus on developing a coordinated national outreach programme to connect, promote, encourage and develop early stage aquaculture innovation in Ireland and aims to build greater connectivity in the country's aquaculture ecosystem through workshops, events and industry meetings. He will also be responsible for developing the value of the sector nationally and to raise Ireland's profile internationally as a key location for innovation.
He will be the central figure in organising the Innovation Studio that is run jointly by BIM and Hatch each autumn and in selecting emerging companies to take part in the two-week event.
Hatch co-founder and partner, Wayne Murphy said: "We are excited to have Niall join our team and to further our investment in our activities in Ireland. Twenty-nine Irish companies and projects have to date participated in our annual Hatch / BIM Innovation Programme and this year's event will take it close to 40. Many of these companies are showing great promise and progress and we see a real need to provide increased access to support networks, capital and global markets. Niall will play an integral part in specifically engaging the Irish aquaculture community, seeking to find and support new talent and in making those all-important connections and introductions as needed."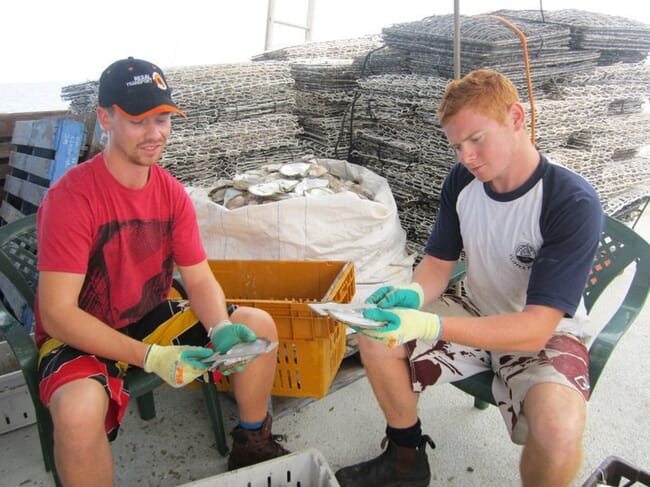 As well as his experience in the aquaculture sectors in Asia, Australia and the UK, O'Rahelly is already familiar with many in the Irish industry, having worked as a senior production technician at the Tralee Bay Hatchery – the country's largest producer of juvenile oysters.
"I strongly believe that aquaculture is the sustainable future for the global seafood industry and that Ireland has a big part to play in the global aquaculture community. I couldn't be more excited to be getting involved with Hatch and BIM to continue to promote Ireland as a key player in the industry," says O'Rahelly.
His most recent role was for Global Trust Certification, where he was technical manager in charge of quality and accreditation for audits on behalf of certification bodies such as the ASC and MSC.