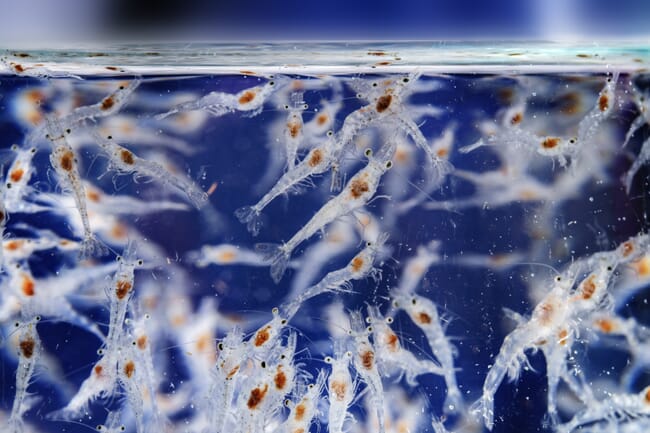 LISAqua has raised an additional €2.6 million worth of capital with new investors including Le Gouessant Agricultural Cooperative and private investors, along with historical investor Litto Invest. This capital increase completes a non-dilutive funding of €2.3 million from Bpifrance and the Crédit Maritime and CIC Ouest banks.
"This funding will allow us to recruit 10 people and to structure strategic partnerships to prepare our scale-up. We plan to set up a network of farms near the main French cities from 2024 in order to make our ultra-fresh shrimp available to as many people as possible," says Gabriel Boneu, LISAqua CEO and co-founder.
Each year, 80,000 tonnes of frozen shrimp are imported into France, and 290,000 tonnes into Europe. LISAqua plans to produce 10,000 tonnes of shrimp per year by 2030 in France and Europe.

Plans for 2022
After three years of research and development, this new round of funding will allow LISAqua to finalise the construction of the first shrimp farm in France. This 2000 m2 facility, located near Nantes will produce 10 tonnes of shrimp per year from spring 2022 in order to serve local fishmongers.
Le Gouessant agricultural cooperative is part of the project and is providing LISAqua its expertise in the area of shrimp nutrition and feed manufacturing.

"Our investment in LISAqua reflects our desire to implement our culture of co-construction for the benefit of a forward-thinking company. We are proud of sharing this ambition with LISAqua's management team and investors, to create this unique ecosystem focused on innovation," says Rémi Cristoforetti, CEO of Le Gouessant.
"We are delighted to welcome new investors in this round of financing, which will accelerate LISAqua's development and validate its model for setting up land-based shrimp farms close to major cities. This funding will fuel LISAqua's ambition to quickly become the leading player in the production of fresh, local and sustainable shrimp, with its own replicable production system," says Hervé Bachelot Lallier, associate investment director at Go Capital, manager of Litto Invest investment fund.

"Our desire is to share and pass on our expertise and we are delighted to invest in LISAqua, which has a forward-looking, sustainable and positive vision of tomorrow's food system," added Jean-Yves Rouat and Christophe Carré, former managers of a high-growth company and agricultural experts.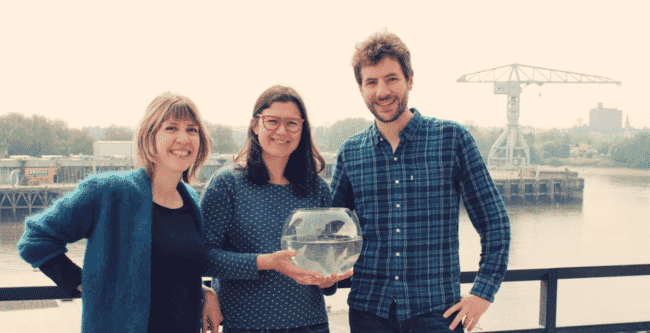 LISAqua's "permaquaculture" approach

Founded in 2018 by Charlotte Schoelinck, PhD in Marine Biology, Caroline Madoc, an engineer from Mines de Paris and Gabriel Boneu, an entrepreneur from HEC Paris, the deeptech start-up of 15 employees aims to revolutionise aquaculture with its low environmental impact production system.
LISAqua has developed "permaquaculture", a patented co-culture technology combining shrimp, micro-organisms and marine invertebrates in recirculated indoor aquaculture farms. This innovation allows the farming of shrimp without antibiotics, preserves mangroves and saves 99 percent of water compared to conventional shrimp farming. Shrimp effluents are treated and used for breeding marine invertebrates for animal feed.
Since 2019, the company has been marketing the first fresh, local, environmentally friendly shrimp in France, "triple zero" guaranteed: zero antibiotics, zero kilometres travelled and zero polluting discharge.