Fish Site series to be big in Japan
The Fish Site's Women in aquaculture series is among the many topics to be presented at the JIRCAS seminar in Tokyo next week.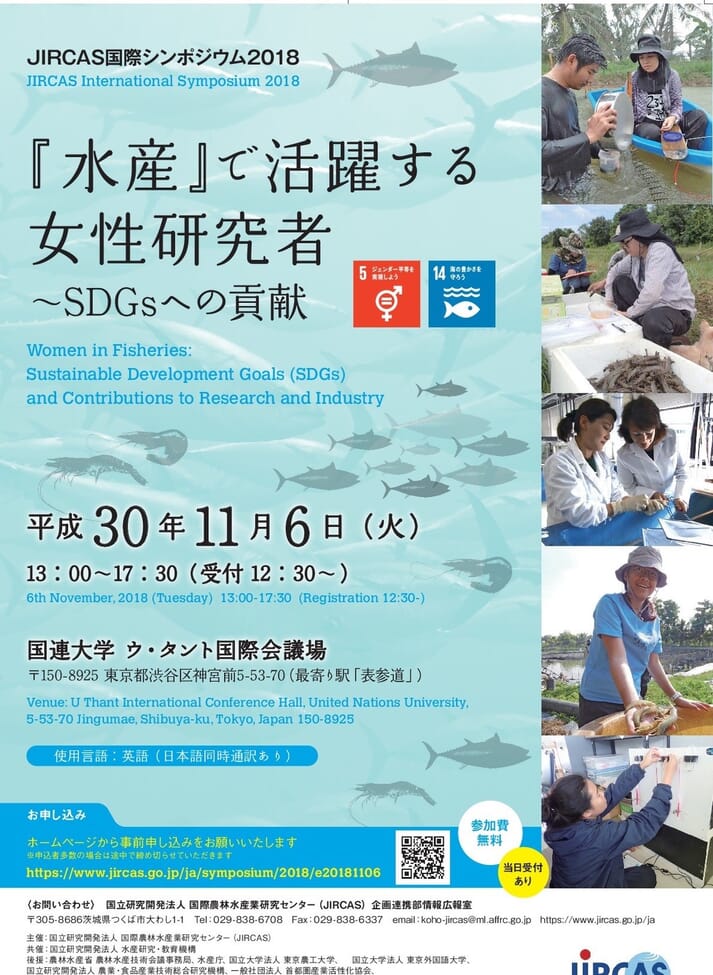 "JIRCAS organises an international symposium every year on a topic of importance relating to agriculture, forestry and fisheries research and industry," said Marcy Wilder, senior research scientist at JIRCAS. "This year, our topic is unique in that we will be showcasing how women can contribute to fisheries and the Sustainable Development Goals or SDGs put forward by the UN. We're looking forward to welcoming seven distinguished speakers, all women (a first!) on 6 November."
The Women in aquaculture series will be introduced by Bonnie Waycott, a freelance writer for The Fish Site. After talking about the importance of aquaculture, women in the field, their roles and the challenges they face, Bonnie will present a selection of women who were interviewed this year and describe the series as an example of how the UK aquaculture industry is highlighting women's roles in the sector.
"I'm really excited to be taking the Women in Aquaculture series to Japan," Bonnie says. "It's a fantastic indicator of how many women are supporting the growth of aquaculture today and how diverse their roles are. I'm looking forward to hearing what the audience thinks about it, and what we can learn from similar efforts that are underway in Japan."
The seminar will be opened by Masa Inagawa, President of JIRCAS, and Kazuhiko Shimada, Deputy Director General of the Agriculture, Forestry and Fisheries Research Council Secretariat at the Ministry of Agriculture, Forestry and Fisheries (MAFF). Dr Meryl Williams, Chair of the Asian Fisheries Society's Gender in Aquaculture and Fisheries Section, will then give a keynote speech on women's contributions to fisheries and aquaculture in developing areas, and the present achievements and future prospects for female researchers and administrators.
She will be followed by Kaoru Nakata, Executive Director at the Japan Fisheries Research and Education Agency, who will discuss the contributions of women in fisheries and aquaculture in Japan, their achievements and future prospects in research and industry.