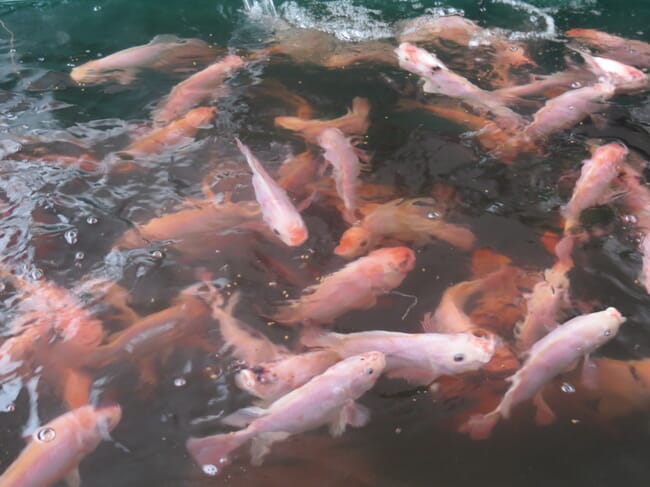 Scientists from Zagazig University, Princess Nourah Bint Abdulrahman University, the Agriculture Research Center (ARC) and Tabuk University are testing the efficacy of functional nutrient-enriched feeds for Nile tilapia. The team is tracking the impact of a microalgae mixture (Nannochloropsis oculate, Schizochytrium and Spirulina) on growth performance and fatty acid profile for tilapia fillets. They're also testing the effects of microalgae on dangerous bacteria populations in the culture water and whether the microalgae can protect fish against a disease challenge from Aeromonas hydrophila.
Emerging research has identified microalgae as a promising feed additive in aquaculture diets. Microalgae contain bioactive phytochemicals and exhibit strong antioxidant, anti-inflammatory and immunomodulatory properties. Different microalgae species are also key sources of omega-3 polyunsaturated fatty acids, an important component for maintaining fish health. Previous research has also demonstrated the antimicrobial characteristics of microalgae – with studies finding that microalgae can improve defences against fish pathogenic bacterial, especially A. hydrophila.
The current study hopes to build on previous nutrition trials with microalgae and come closer to identifying the ideal dietary inclusion level for Nile tilapia – providing tangible benefits for tilapia producers, feed formulators and consumers.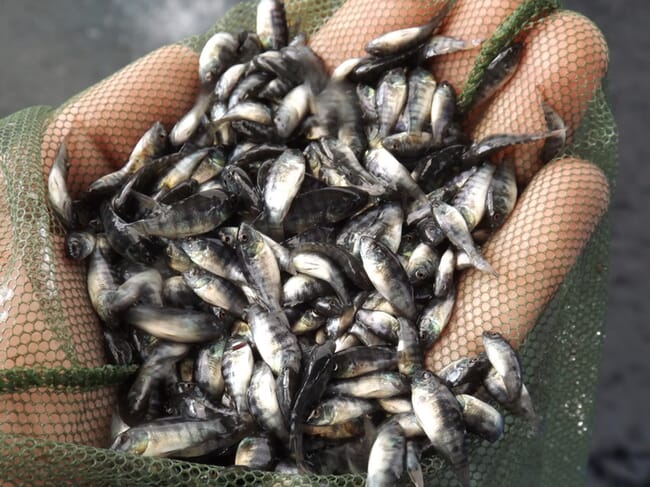 The experiment
Dried powders of Nannochloropsis oculate, Schizochytrium and Spirulina microalga were provided by the National Research Center (Egypt). The researchers prepared four experimental diets. The three microalgae were added together as an equal ratio (1:1:1) microalgae mix from three different levels (0.25 percent, 0.5 percent and 1 percent), to have a final concentration of 0.75 percent 1.5 percent and 3 percent (w/w) in the experimental diets.
The feed ingredients were ground to a thorough mix, and then water was added to make a homogeneous mass. The diets were pelleted (2 mm in diameter), dried at room temperature, and then kept in sealed plastic bags at 4˚ C until use.
Better weight performance, improved fillet quality and enhanced disease resistance
According to the results of the study, the addition of the microalgae mixture at rates of 0.75, 1.5 and 3 percent improve growth performance parameters in a dose-dependent manner. "The results showed that groups fed the microalgae mix, especially at higher levels, showed higher weight and improved feed conversion ratio, which corresponded to improved digestive enzyme activities," the researchers report.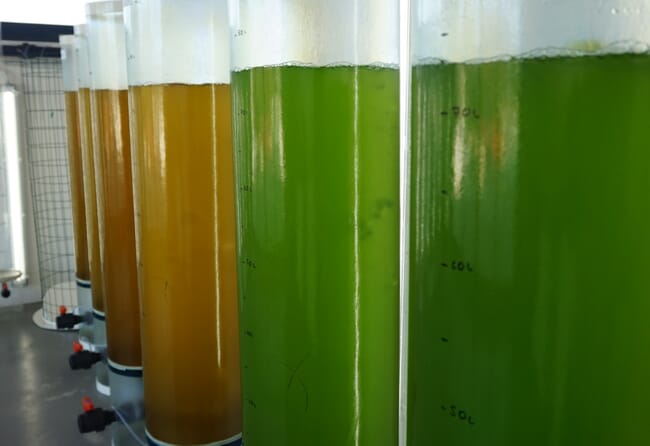 The researchers also focused on the EPA and DHA content of the fillets, finding that increasing the levels of combined microalgae corresponded with higher EPA and DHA content. "The fortification of Nile tilapia fillets with n3-PUFAs was prominent in the groups fed the highest levels of microalgae mixtures rich in these healthy fatty acids," the scientists noted. They also highlight that their findings are consistent with other studies on dietary microalgae inclusion and improved DHA and EPA content.
When exploring the relationship between microalgae consumption and disease resistance, the research team found that counts of dangerous bacteria decreased as microalgae supplementation increased. Increasing microalgae supplementation to 3 percent was also associated with an increase in beneficial bacteria. "Log10 counts of pathogenic Vibrio and Staphylococcus species were reduced and conversely, populations of beneficial Lactobacillus and Bacillus species increased most eminently after supplementation with the 3.0 percent and 1.5 percent microalgae combination," they report.
In week 8 of the trial, dietary supplementation of a mixture of microalgae at different levels increased the number of Lactobacillus and Bacillus in a dose-dependent manner, compared to the control group. After a disease challenge, the researchers noted a significant drop in A. hydrophila counts, especially in the group supplemented with the 3.0 percent microalgal mix.

The researchers concluded that switching Nile tilapia from traditional diets to functional nutrient-enriched feeds not only improved production parameters, but could help meet consumer needs for good quality fish fillets. "The current study encourages the incorporation of the microalgae mix (Nannochloropsis oculate, Schizochytrium and Spirulina ) into the diet of Nile tilapia to achieve maximum performance, superior fillet quality and protection against A. hydrophila," they conclude.