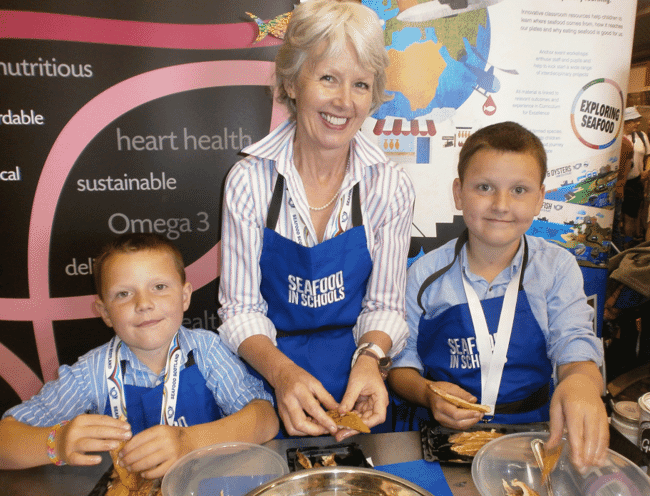 The free Seafood Matters UK event will feature experts from the University of Stirling's Institute of Aquaculture and from the universities of Aberdeen, Edinburgh and Lancaster. They will host sessions such as 'Blue Fashion – don't just eat seafood, wear it!' and 'Cheap and tasty seafood dinners – analysed for nutrition and environmental impact,' as well as exploring 'frontier foods' such as seaweed.

Organiser Professor Dave Little, of the Institute of Aquaculture, said in a press release: "The herring, mackerel and mussels off the UK's coasts used to be a staple in our diet, but somehow have fallen out of favour. The point of this event is to say, given the cost of living and environmental crises we face, can we afford to ignore this cheap, delicious and nutritious food we have in our own larder?
Forth Valley College chefs and Start Up Stirling food bank will be showcasing the winners of their competition to create the best fish supper from donated items.
Other activities include 'Come Dine with Cat', where seafood enthusiast and educator Catriona Frankitti promises to get children enjoying pickled herring and tinned mackerel.
"Our tastes are formed before we reach five years old, so it's important to introduce children to lots of different foods early. Nutritionally, oil-rich fish is great for heart, skin and bone health, yet most of us don't eat anywhere near the UK recommended amount. My workshop aims to get children and parents thinking about seafood in a new light," she explained.
Forth Valley College chefs worked with food bank Start Up Stirling to create recipes using often-donated items such as canned fish, which staff at the food bank had noted were not often chosen by their clients as they said they didn't know what to cook with them.
Gareth Davies, chef manager at Forth Valley College, said: "Not only will Seafood Matters raise awareness of the tasty health benefits of including seafood in people's diets, but it has also increased the knowledge and skills of our students, who are finding out much more about the fruits of the sea."
Seafood Matters UK runs at the University of Stirling's Pathfoot building from 10am on Thursday, June 23 to 7pm on Friday, June 24, with the public workshops and activities between 5 and 7pm on Thursday. The event is free but registration is encouraged.
To find out more and register please visit the Seafood Matters UK website