"If you like the taste of a lobster stew, served by a window with an ocean view…" (Old Cape Cod, by Patti Page – 1957)
When it comes to famous seafood regions of the world, it doesn't get much more iconic than New England. From steaming bowls of clam chowder enjoyed in downtown Boston's bustling bistros to lobsters caught off the rugged North Atlantic coastline of Maine, fish and shellfish are deeply ingrained into the region's culture.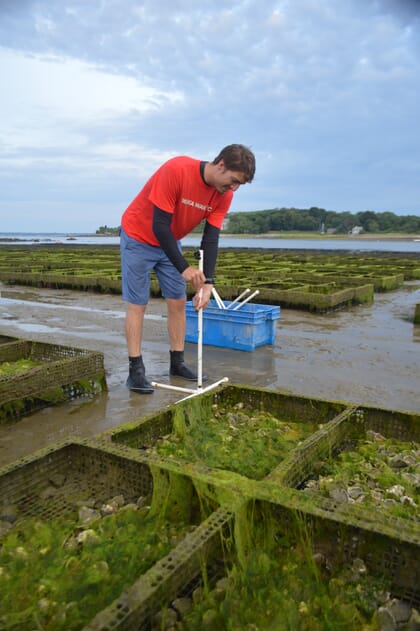 But while ocean-going fishing vessels ply their trade alongside thriving estuarine aquaculture operations, historically there has only been limited understanding of the ecology and interrelationships between these two segments of New England's world-renowned seafood economy.

This is set to change thanks to a pioneering project led by The Nature Conservancy's Massachusetts chapter working in partnership with Northeastern University, local shellfish growers and the National Oceanic and Atmospheric Administration's (NOAA) Northeast Fisheries Science Center.
In regional terms, this collaboration aims to support increased productivity of sustainable seafood, as well as the estuarine ecosystems that sustain the sector and the communities whose livelihoods rely on them. Globally, this work recognises the potential of sustainable aquaculture and coastal fisheries to operate alongside each other in symbiotic fashion – the former delivering ecosystem benefits which, in turn, support the wild ocean biodiversity essential for preventing vital commercial fisheries from collapse.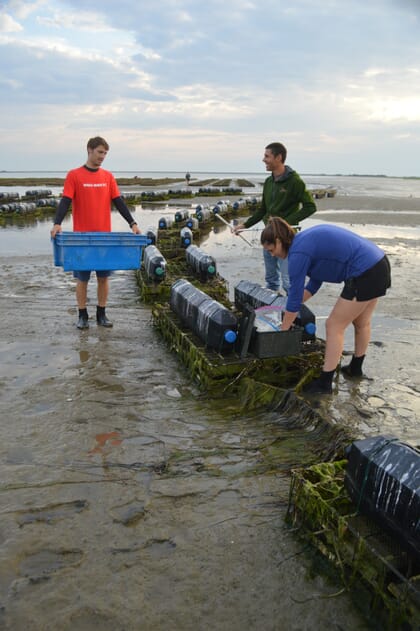 The work being coordinated at a state level in Massachusetts may focus specifically on that region's thriving shellfish sector – but it's also hoped the insights gained will help to shape The Nature Conservancy's aquaculture strategy worldwide. With an estimated 3 billion people worldwide relying on the ocean for their primary sources of dietary protein, aquaculture is a key pillar of The Nature Conservancy's efforts to secure environmentally sustainable food supplies.

With this pressing global priority in mind, efforts on the ground in Massachusetts are initially focused on the state's nationally significant oyster farms. Working with two commercial shellfish concerns – Island Creek Oysters and Cotuit Oyster Company – along with NOAA and Northeastern University, this collaboration is specifically exploring the impacts of different growing methods and the degree to which different aquaculture gear types provide habitat for other marine species. More broadly, future work will be aimed at better understanding the how the farms interact with the surrounding marine environment.
Between May and October 2019, researchers armed with GoPro cameras set out to film the underwater habitats created by these two oyster farms. The evidence collected by these studies provides critical insights into how sustainable aquaculture can play a critical role not only in providing food and incomes, but also promoting cleaner, healthier estuarine waters that support and sustain a greater diversity of ocean wildlife.
Alongside this ecological survey work, the collaboration also incorporates a unique, social-science component. Originally focused on Massachusetts but since expanded to cover the United States' entire Eastern Seaboard, this workstream will explore public perceptions of aquaculture among coastal communities. Given how historical examples of poor environmental stewardship have impacted the sector's reputation worldwide, gaining a deeper understanding of public perception will also be vital in shaping future approaches to sustainable estuarine aquaculture. The information generated will be useful in supporting smart development from an ecological perspective while balancing concerns of coastal residents and other marine users.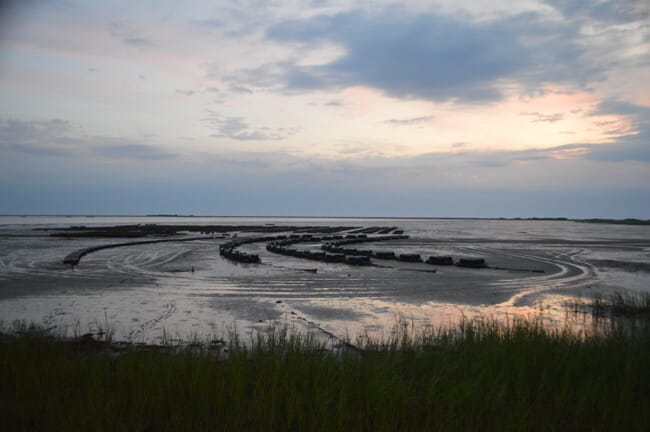 Ultimately, it is hoped that the various insights gained through these different project strands will feed into a first-of-its-kind state-wide shellfish-management plan for Massachusetts, which if successful will also have strong potential for being a replicable model for thousands of miles of United States coastline, and beyond.
At a time when human-driven impacts are placing increasing pressure on ocean ecosystems worldwide, and as awareness grows of the potential of sustainable aquaculture to address these challenges, it feels fitting that one of the USA's most iconic seafood states is playing a lead role in informing the next generation of sustainable seafood production.