Deal marks major fair trade uptick for US shrimp imports
Chicken of the Sea has announced an exclusive initiative with Thai Union Frozen and Avanti Frozen Foods – making the company the largest importer of fair trade-certified farmed shrimp in the US.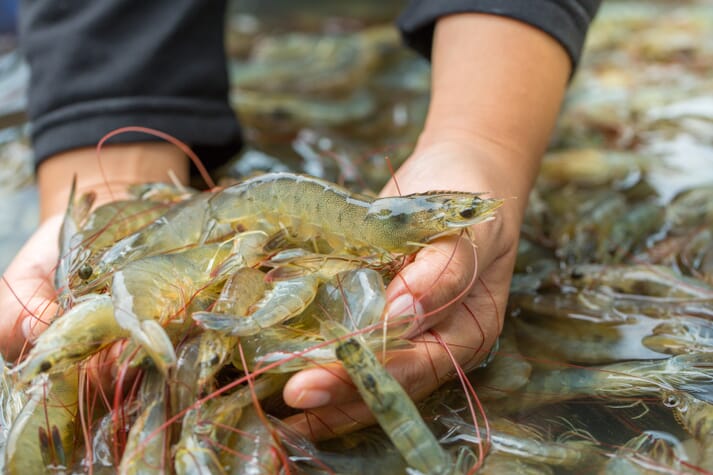 The deal marks not only the first Fair Trade seafood certification in India, but also the first simultaneous certification of two suppliers from different geographic regions – India and Thailand.

This recent Fair Trade certification is an extension of the Thai Union global sustainability platform, SeaChange, and the seafood giant's commitment to protect the planet, improve lives and fight poverty within the communities in which it operates. All three companies have links to Thai Union and Chicken of the Sea Frozen Foods is the top importer of frozen shrimp – the most consumed seafood in the country – in the United States.
"Here at Chicken of the Sea Frozen Foods, we are proud to champion sustainability for both the sea and local communities through Fair Trade's rigorous social, environmental, and economic standards," said Bryan Rosenberg, CEO of Thai Union North America, in a press release. "In an industry survey we conducted earlier this year, we saw that nearly 3/4 of food executives and buyers saw an increase in demand for sustainably caught/raised products. Fair Trade certification gives us the opportunity to provide them with what they want in a clear, recognisable way."
Fair Trade USA works to improve livelihoods, protect the environment and build resilient, transparent supply chains. The organisation says that fair trade certification allows consumers to purchase with the trust that each product was made according to rigorous standards that protect workers, farmers, fishers and their communities.
"This initiative bolsters the efforts of conventional seafood partners getting involved in improving global environmental and human rights protections," sais Paul Rice, founder and CEO of Fair Trade USA.
"Thai Union's commitment to sustainability and the Fair Trade shrimp initiative helps elevate customer confidence in their leadership in this space and ability to meet consumer demand for seafood they can feel good about. As the first global initiative of its kind, this is a step towards greater equity throughout the seafood supply chain."