Continued Increase in Norwegian Salmon Export Price
NORWAY - In the period from 9 February 15 February the export price of fresh salmon came to NOK 44.78 per kilo. This is an increase of 3.1 per cent compared to the previous seven-day period, reports Statistics Norway.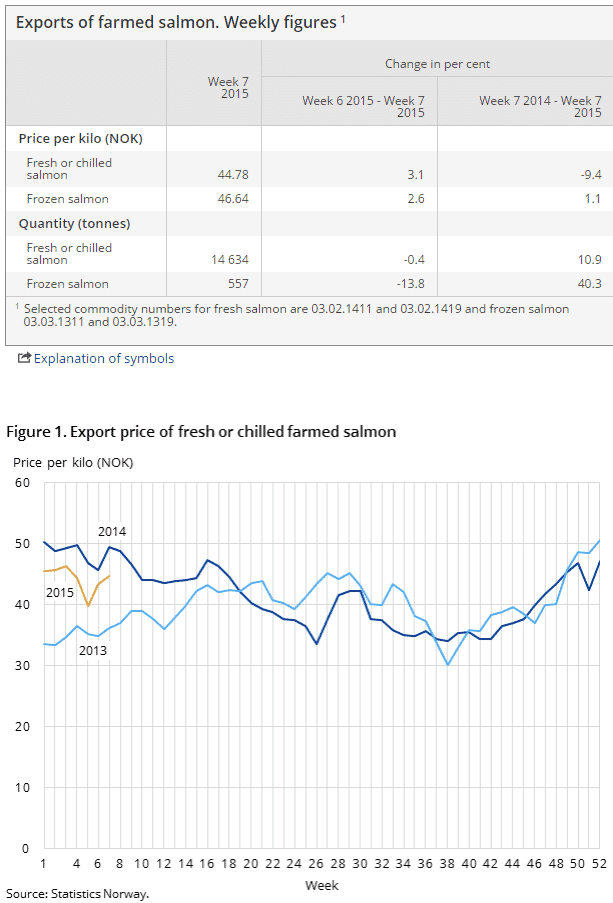 Further Reading
Go to our previous news item on this story by clicking here.