The company's feed ingredient, Proton is billed as being both a more environmentally friendly feed ingredient and "a price-stable, price-competitive, and nutritionally optimal bulk protein".

As Peter Rowe, CEO of Deep Branch, explained: "We are concluding a mapping exercise to determine the optimal location for our first Proton commercial production facility. Norway's world-leading position in both the salmon industry and production of low-carbon hydrogen make it ideal from an offtake and input perspective, putting it high on our list. To meet our goal of commercial production by 2023, we have already begun engaging the necessary partners to make this a reality."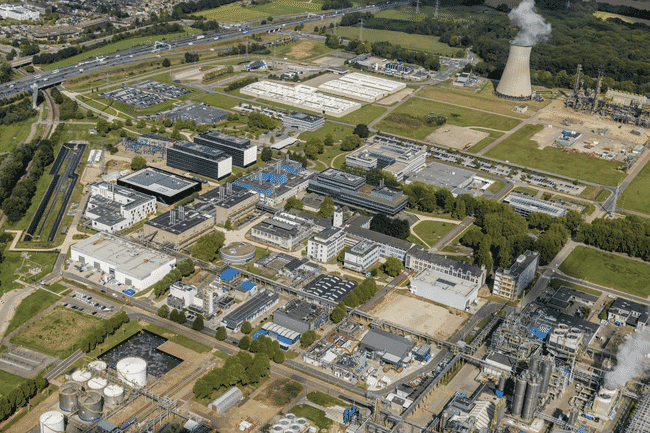 Novo Holdings and DSM Venturing led the round, with participation from Total Carbon Neutrality Ventures and Barclays Sustainable Impact Capital.

"A key objective of the Novo Holdings strategy is to grow our investment in biotechnology companies that can demonstrate scalability and long-term value generation," said Johan Hueffer, senior partner at Novo Holdings. "Decarbonisation is fundamental to reaching net-zero emissions targets, and Deep Branch is positioned to be a leading technology as demand for innovative solutions increases."
"Protein is vital for good health yet producing it is one of the largest greenhouse gas contributors. At DSM we're applying our scientific know-how to feed the world more sustainably, such as reducing the carbon footprint of animal farming and creating alternatives to wild-caught fish for feed. Deep Branch has potentially transformational technology and we're excited to become an investor," said Pieter Wolters, managing director of DSM Venturing.
The Series A financing will enable the completion of Deep Branch's Scale-Up Hub at the Brightlands Chemelot Campus in the Netherlands, which will produce the first pilot-scale batches of Proton for full nutritional validation with Europe's leading feed producers, including BioMar and AB Agri. It will also enable the company to inform key engineering design work for its first commercial-scale production facility.
Cindi Choi, managing director at Total Carbon Neutrality Ventures, said: "Having first met the Deep Branch team two years ago, it is impressive to see the progression from the first proof of concept to fine-tuning the right recipes for Proton with key partners in the feed industry. Deep Branch is now putting the building blocks in place needed to accelerate the scaling of production and we're thrilled to help fuel their momentum. Their innovation could be instrumental to decarbonize the agri-food industry, which accounts today for close to a quarter of global greenhouse gases emissions annually."
James Ferrier, from Barclays, added: "Deep Branch's technology has the potential to be part of the solution to overcome the biggest environmental challenges of our time. Their carbon friendly approach to sustainable food production will support the transition to a low-carbon economy and we are excited to be part of the next stage of their growth."