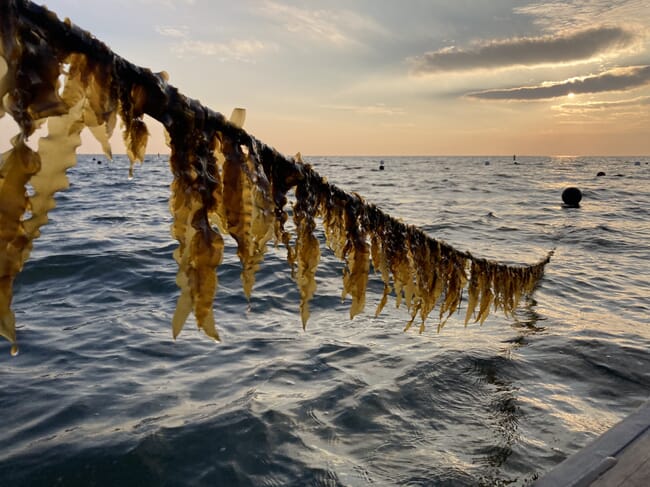 For its first farm, Carbon Kapture – a startup dedicated to the removal of carbon dioxide from the atmosphere – has partnered with shellfish farmers in Mulroy Bay along the Wild Atlantic Way in County Donegal, Ireland, with ambitious plans for the farm to become larger than Amazon's newly funded North Sea Farm 1 project by the end of the year.

The startup has developed a unique business model allowing individuals and businesses to sponsor seaweed grown on ropes to absorb carbon dioxide directly from the sea. The team then convert the seaweed into biochar, a stable form of carbon that can be used to enrich soil and reduce the need for fertiliser.

The idea for Carbon Kapture came from Howard Gunstock and Dave Walker-Nix, ecopreneurs who have spent the last four years exploring ways to create a model that is both impactful and scalable. After studying the potential of seaweed as a carbon sink, the pair developed a circular economy model based on capturing carbon from biomass, and then working with the local community to put it to good use.
"Our partnership with shellfish farmers is a game-changer for the industry and for the fight against climate change," said Gunstock in a press release. "We are able to produce large quantities of seaweed using a sustainable and eco-friendly process and turn that seaweed into biochar that can be used to improve soil quality and lock away the carbon for hundreds of years."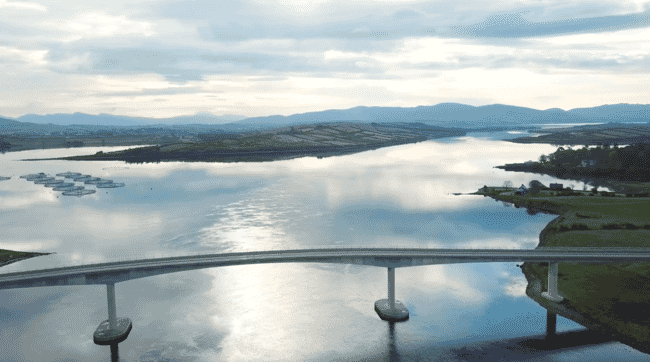 Carbon Kapture's first farm has the potential to scale to 250 hectares, which would make it one of the largest seaweed farms in the world, capable of growing approximately 11,000 tonnes of seaweed per year. The company is also partnering with local farmers to distribute the biochar, ensuring that it is used in a way that benefits both the environment and the local community.
"We are excited to be partnering with local farmers to distribute our biochar," added Walker-Nix. "By working with the local community in County Donegal, we can ensure that our process has a positive impact on both the environment and the economy."

"Given the right interest levels, we aim to establish a global network of 200 farms over the next 10 years, which could capture over 364,000 tonnes of CO₂ per year," concluded Paul Rees, Carbon Kapture's chief revenue officer. "To achieve our growth plans, we are actively looking to build relationships with shellfish and seaweed farmers across the world."