Canada's Liberal Party promised to phase out open-net pen fish farms during the 2019 election. Government officials have been in communication with local First Nations groups, who have opposed open-net farms. However, BC salmon farmers are expressing concerns about the potential impacts the move will have on the industry and how the federal government plans to implement the decision.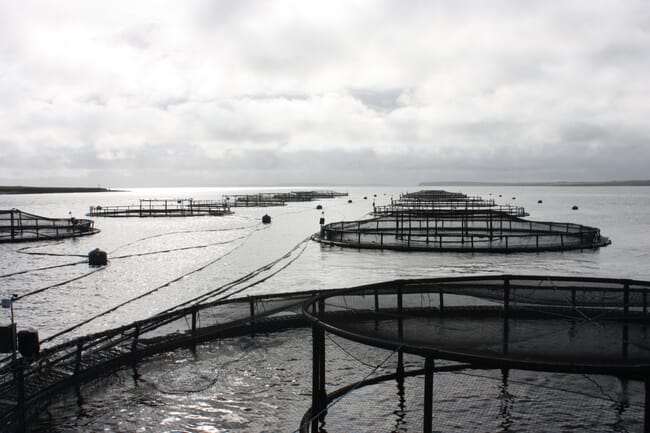 This week, the BC Salmon Farmers Association and Vancouver Island mayors signed an open letter to Federal Fisheries Minister Bernadette Jordan asking for clarity on the roll-out and for how she will assist coastal communities who are reliant on the province's aquaculture sector.
"You made this decision without even speaking to the industry nor locally elected officials who deeply understand BC's salmon farming communities and have a direct interest in your action," the letter says.
"Your shocking decision to order [certain] salmon farms closed directly puts at risk 1,500 jobs supported by those farms in the short term, while in the long-term striking at a sustainable (COVID-19) recovery industry and at the economic viability of the entire $1.6-billion salmon farming industry in BC."
Many salmon farms in British Columbia operate in wild salmon migration routes. Environmentalists fear that farmed salmon pose a threat to the natural ecosystem if they escape from open-net pens. Outbreaks of sea lice and nitrogenous effluents from farm sites can also threaten native fish species and the surrounding environment.