Bacteriophage cocktail shows promise against Vibrio outbreaks in shrimp farms
Opting for bacteriophages for shrimp post larvae (PLs) can yield a protective effect against pathogenic Vibrio bacteria.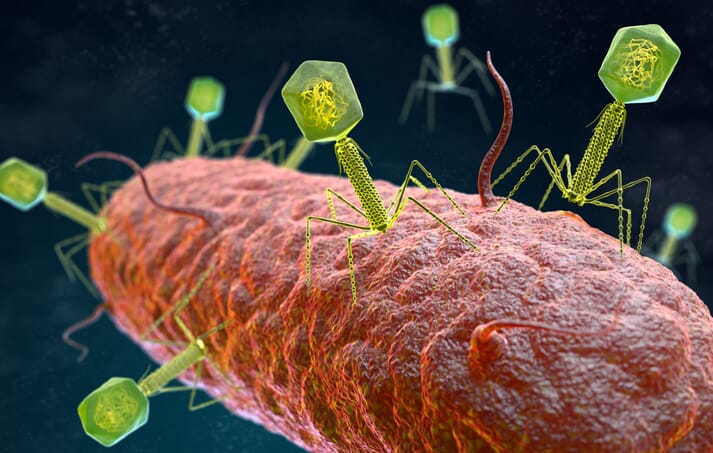 Researchers from the Biological Research Center of the Northwest, the Autonomous University of Nuevo León, the Food and Development Research Center AC and the University of Girona evaluated the protective effects of a cocktail of bacteriophages in L. vannamei post larvae against Vibrio bacteria. The scientists found that treating the PLs with bacteriophages kept Vibrio infections at bay and reduced their concentrations in culture water – without harming the surrounding bacterial communities.
Vibrio populations and bacteriophages
Vibrio bacteria are widely disseminated in ocean environments and several Vibrio species are responsible for disease outbreaks in marine animals – especially penaeid shrimp, different fish species and molluscs. Some strains of V. harveyi and V. campbellii have been implicated in disease outbreaks in shrimp hatcheries and grow-out facilities around the world. They've also been associated with coral infections.
"We used culture-dependent and culture-independent approaches to explore their effects on bacterial communities associated with shrimp post larvae," the researchers said. According to the results of the study, administering the phage cocktail drastically reduced Vibrio counts in both in vitro and in vivo environments.
"We initially observed that both phages exhibited in vitro lytic (viral reproduction) activities against several Vibrio species isolated from AHPND -infected shrimp farms, such as V. alginolyticus , V. diabolicus and V. parahaemolyticus."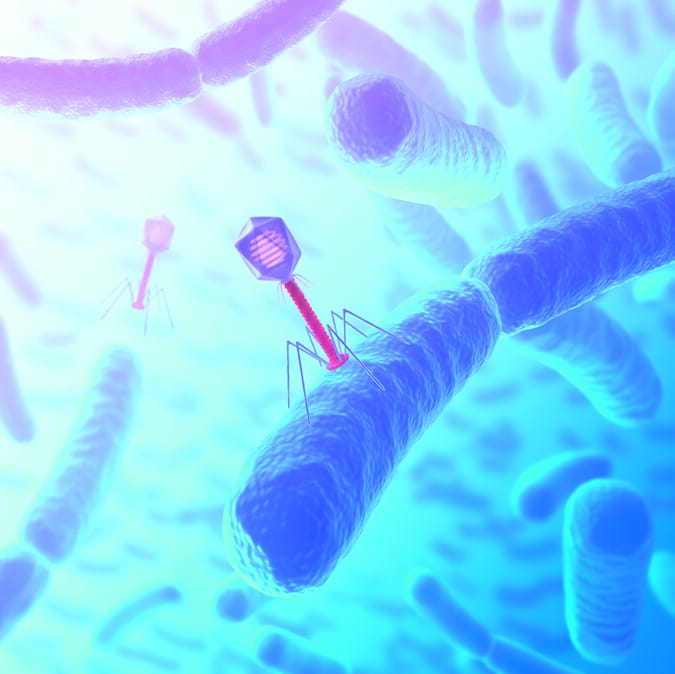 They also highlight that both phages remained stable under different temperature and salinity conditions. The phage cocktail was also resilient to UV exposure and was tolerant to chloroform.
In vivo evaluation
During the in vivo evaluation, shrimp PLs were obtained from a commercial hatchery and randomly distributed between four treatment groups. The first cohort (PVAB) was infected with a mixture of Vibrio bacteria (V. alginolyticus, V. diabolicus and V. parahaemolyticus). No phage treatment was provided. The second cohort (PVAP) was infected with the Vibrio mixture and treated with a phage cocktail. The third cohort (PVAT) included shrimp that were infected with the Vibrio mixture and treated with a second phage cocktail. The control cohort had shrimp that were not infected with Vibrio and received no phage treatment.
The researchers found that Vibrio counts in culture water were significantly higher in the phage-free cohorts than in those treated with the bacteriophage cocktail. "Likewise, no phages were detected in the untreated groups, which indicates that there is no natural presence of them, while the groups treated with the phage cocktail showed a stable density," they reported.
According to the study results, the phage-treated shrimp also exhibited less damage and greater lipid accumulation in hepatopancreas B cells, after a histopathological examination.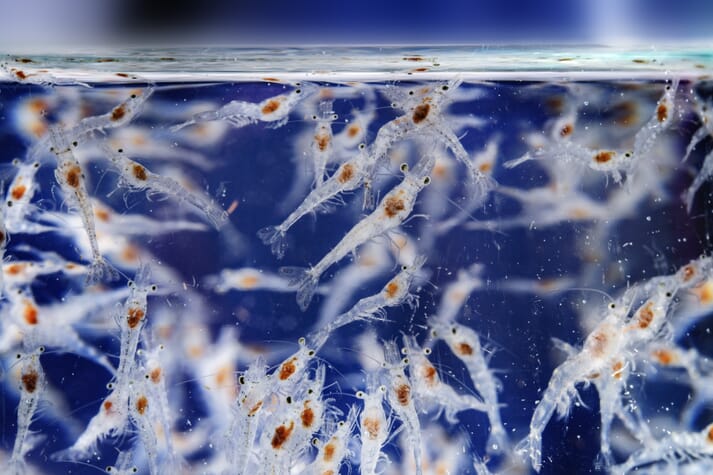 Impact of phages on the bacterial community
To determine the phages' impact on the bacterial community structure within the shrimp gut ecosystem, the scientists used 16S rRNA gene analysis. Comparative analysis showed statistically significant differences in bacterial communities between the phage-treated and untreated groups. Taxonomic analysis – which categorised bacteria according at the family level – showed high concentrations of Rhodobacteraceae, regardless of the applied treatment. The researchers also reported a drastic reduction Vibrionaceae bacteria in the groups treated with phages.
The researchers concluded that administering bacteriophages decreased the population of potentially pathogenic Vibrio strains (V. alginolyticus, V. diabolicus, and V. parahaemolyticus), and also decreased other Vibrio species like as V. campbellii, V. jasicida, V. maritimus, V. thalassae, and V. xuii.

"Both phages had the ability to inhibit the growth of pathogenic Vibrio species under in vitro and in vivo conditions. In addition, the phage cocktail efficiently and selectively inhibited Vibrionaceae populations in shrimp post larvae," they conclude.
According to the researchers, this characteristic can be advantageous since it allows specific pathogens to be attacked without altering other bacterial populations. "Our phage cocktail offers an alternative against infections caused by Vibrio species due to the bacterial reduction and proliferation of phages that remain in the system, avoiding possible reinfections by natural populations of Vibrionaceae or resistant mutant strains."