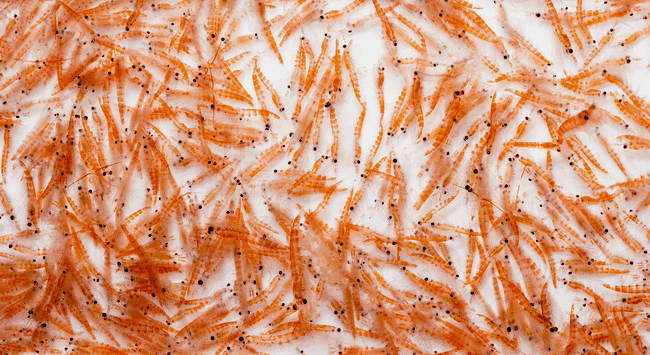 Recent scientific research has shown sharp declines in krill populations by as much as 80 percent. These declines are the result of climate-induced changes in ocean temperature, currents, and acidification, in addition to regional overfishing.
The tiny shrimp-like crustaceans form an important aspect of the base of many marine food webs, with animals including whales and penguins, as well as commercially important wild fisheries like salmon, rockfish, squid, and sardines being dependent on them. Krill also plays an important role in the removal of carbon dioxide from the atmosphere.
Many aquafeeds have krill incorporated into their formulations but, in light of the declines in krill populations due to the changing global climate and overfishing, sustainable replacements for the marine crustacean are needed within the aquafeed industry. It is this that is the motivation behind the Krill Replacement Challenge - the fourth contest hosted by F3 - a collaborative organisation involving NGOs, researchers, and private partnerships.
Forty companies, including Agri-King Nutrition, Shrimpkart Ventures, and NovoNutrients, have registered for the contest, and will compete with a variety of krill replacement products ranging from black soldier fly larvae and algae to single-cell proteins.
"We are thrilled by the vast amount of interest, both in terms of variety of products and from companies located all over the world," said Kevin Fitzsimmons, a professor of environmental science at the University of Arizona and a judge of the contest.
"It is gearing up to be a great competition and already highlights the fact that there are many viable replacements on the market already, [and] that we don't need to fish krill from the wild for an ingredient in feed," he added.
The next step is for the judges to select the 10 companies that will compete in the 12-week comparative feeding trial in which each competitor's marine-animal free product will be incorporated into a plant-based feed for Atlantic salmon and tested for a variety of traits such as salmon biomass gain and feed digestibility.
A full list of participants and their products are available on the F3 website. An announcement of the 10 companies selected for the feeding trial is expected in late October 2023.