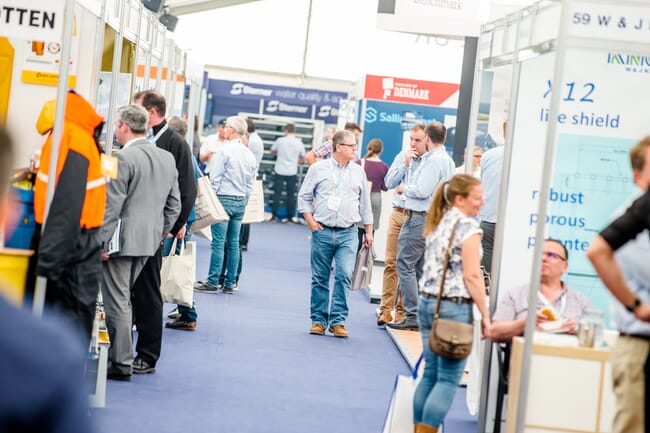 Taking place in Aviemore, the leading UK aquaculture show will reunite fish farming professionals post-Covid and provide a platform for the fast-changing technology that is driving the sector forward.
The normally biennial event, last held in 2018, will feature all the big-name exhibitors alongside some of the newer entrants to the industry, offering unparalleled in-person networking opportunities.
Along with advances in cage infrastructure, netting, feeding systems and humane stunning, visitors will be able to see first-hand the progress being made towards smarter fish farming, combining traditional husbandry with digitalisation, artificial intelligence and machine learning.
Underwater sensor technology to detect disease outbreaks and optimise feeding; automatic sea lice counters; and acoustic based treatment systems are just some of the innovations that will be on display.
There will also be a chance to investigate alternative farming methods, whether offshore, semi-closed or land-based recirculating aquaculture systems (RAS), and to hear about recent scientific breakthroughs – in fish health and welfare, genetic selection, cleaner fish breeding and more.
The conference
Innovation and sustainability are the key themes of the Aquaculture UK conference, which runs across the three days of the exhibition and is free to attend.
Among the highlights will be presentations from Alastair Dingwall, former Sainsbury's head of seafood and now senior director of technical operations at the Aquaculture Stewardship Council (ASC); and from Professor Simon MacKenzie, newly appointed head of Stirling's Institute of Aquaculture at Stirling University.
Spearheading innovation in the aquaculture sector is the Sustainable Aquaculture Innovation Centre (SAIC), and the centre's CEO, Heather Jones, and director of innovation and engagement, Sarah Riddle, will address the conference on, respectively, the impact of innovation and the funding structure.
SAIC is also hosting a Women in Scottish Aquaculture (WiSA) breakfast, with Teresa Garzon - WiSA chair and manager at fish health consultancy PatoGen - leading the event to promote diversity in the workplace.
The conference's opening session is sponsored by Dutch company DSM and algal oil pioneer Veramaris, a joint venture between DSM and German chemical giant Evonik. Veramaris global business development director Ian Carr and DSM global aqua marketing director Louise Buttle will introduce a session on how alternative ingredients can contribute to the sustainable growth of aquaculture.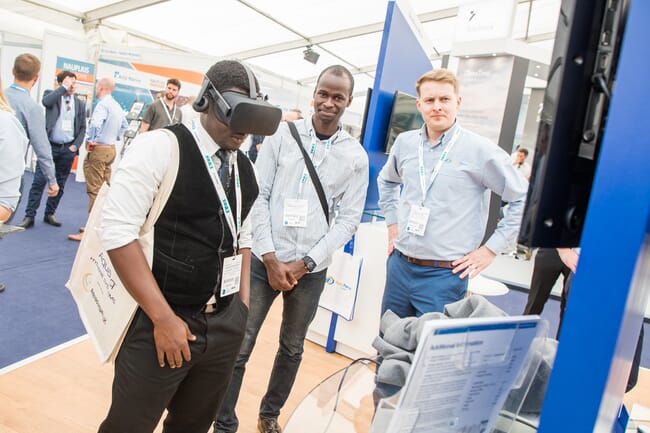 This year's Aquaculture Awards will be presented at a gala dinner on May 4, celebrating those projects, businesses or individuals making an exceptional contribution to the global aquaculture community.
Cheri Arvonio, event director at show organiser Diversified Communications, said Aquaculture UK offered an unbeatable backdrop for doing business, networking and hearing industry updates.
"The aquaculture sector has waited a long time for this dynamic show to return and we are confident that this year's event will mirror the vision, drive and passion of the sector and live up to its reputation as the most important UK based exhibition in the aquaculture calendar," she said.
Aquaculture UK, which is free to attend, will be held at the Macdonald Resort in Aviemore, Scotland, from 3-5 May 2022. Show opening times are: Tuesday 3 May 12pm - 5pm; Wednesday 4 May 9am – 5pm; Thursday 5 May 9am – 3pm. www.aquacultureuk.com