The south Asian country is now the fifth largest aquaculture producer in the world, with aquaculture contributing 57 percent of the 3.88 million tonnes of the country's total fish production in 2015-2016, up from 120,000 tonnes (16 percent) in 1985. The growth in fish supply from aquaculture has in turn led to an increase in fish consumption, which is now close to the global average of 20kg per capita per year.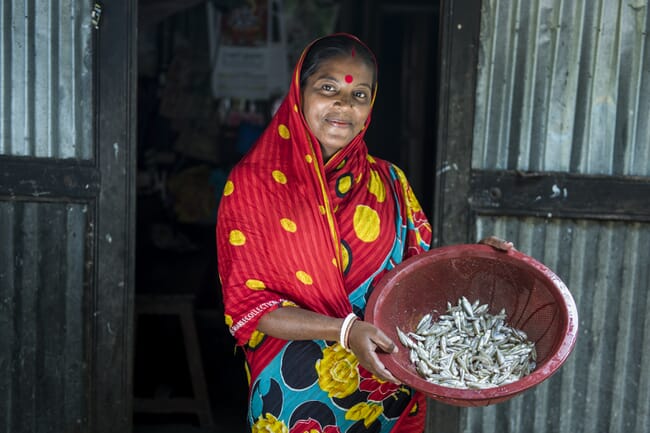 However, the growth of aquaculture and aquaculture technologies designed to maximise productivity has been accompanied by a shift away from diverse capture species toward the supply and consumption of a few farmed fish species, with little consideration for the nutritional quality of fish.
In rural areas of Bangladesh, more than 30 percent of the population is stunted, 29 percent are underweight and 21 percent are wasted. Young children as well as pregnant and lactating women are particularly at risk.
Poverty is a major contributing factor: 31.5 percent of the population lives below the national poverty line and has little or no land on which to grow food. As a result, many households consume diets that are low in diversity and rely heavily on rice, the staple food, and inadequate intakes of micronutrients.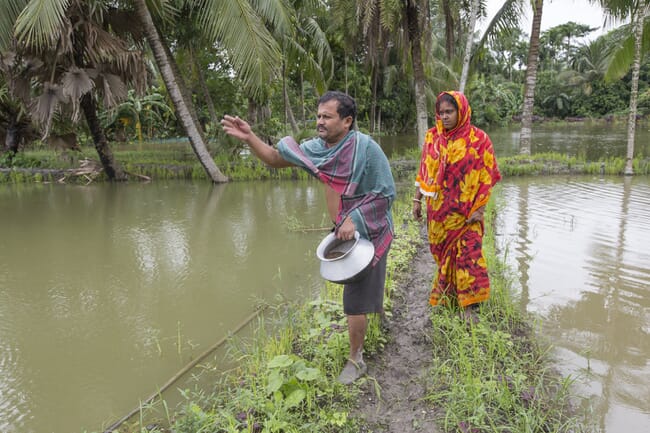 Evidence is now mounting that small indigenous species (SIS) of fish can affect significant nutritional outcomes. Research published by WorldFish, an international, non-profit research organisation based in Malaysia, shows that mola (Amblypharyngodon mola), a carplet that can grow up to about 10 cm long, reared alongside other fish in a pond polyculture system, represents the most nutritional value from a harvest.
Benefits of small indigenous species
Homestead ponds are prevalent throughout Bangladesh. They play a crucial role in providing both household income and fish for consumption, contributing between 3-15 percent of total household income and 25-50 percent of total fish consumption.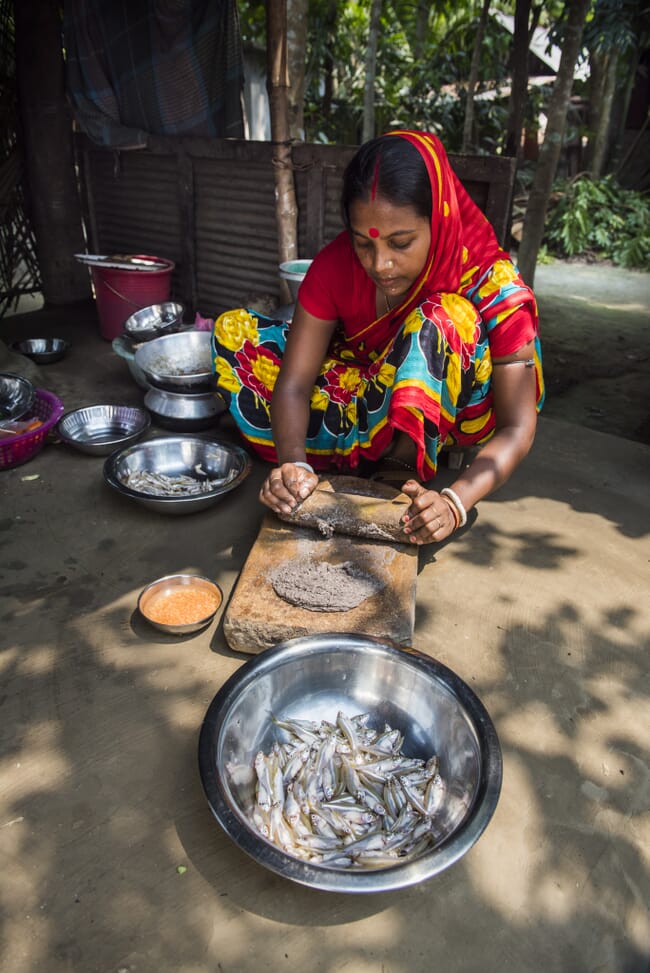 However, pond polyculture systems are usually optimised to produce just 5-10 large fish species, commonly bighead carp, catla, common carp, mrigal, rohu and silver carp.
In contrast, a diversity of fish species, particularly SIS, are available from inland capture fisheries. Unlike large fish, many of these SIS, which are consumed whole – complete with head, eyes, bones and internal organs – can be partially harvested frequently and provide a significant source of calcium, zinc, iron and vitamin A.
Combining SIS with large species in homestead pond polyculture offers an opportunity to increase household dietary diversity and micronutrient intake.
Scaling mola production to India
These findings are behind WorldFish's efforts to start similar work in neighbouring India. The eastern state of Odisha is rich with aquatic resources and has a population that values fish as an important animal-food source. Despite this, low fish intake among the poor contributes to high rates of micronutrient deficiencies, with 45 percent of children under five stunted.