Aquaculture in action: seeding the future with seasonal loans
A new trial which is helping to finance small-scale fish farmers in Sierra Leone has enabled them to grow their businesses and boost household consumption of fish

Tonkolili District in Sierra Leone's landlocked Northern Province is one of the poorest and most nutritionally insecure regions in the West African country. One way of addressing the area's problems is by involving poor farmers in small-scale aquaculture. With a focus on creating sustainable businesses, this approach has huge potential to increasing both fish consumption and incomes across the region.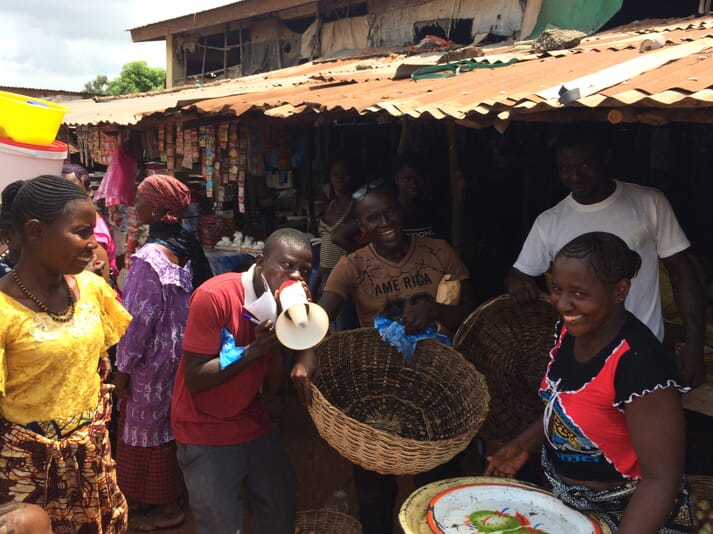 Yet, despite the large number of perennial swamps suited to fish farming, the small-scale aquaculture sector remains largely undeveloped and poor farmers face several barriers when trying to establish fish-farming businesses.
Lack of access to credit is a common constraint. Community banks were only introduced in Sierra Leone around 2005, and commercial banks are unwilling to lend money to rural farmers whose production activities are deemed risky, who do not have collateral (eg title deeds for the family land they use) and who can only start repayments at the end of the four- to five-month season after selling their harvests.
To address this constraint, the Scaling up Aquaculture Production (SAP) project has partnered with Apex Bank, a microfinance institution, to make seasonal loans available to small-scale fish farmers. The project is part of the USAID-funded Feed the Future initiative implemented by WorldFish, an international, non-profit research organisation based in Malaysia.
The loans are provided through financial services associations (FSAs), which are community-owned financial institutions that extend loans to members to advance their farming activities and agricultural businesses. The FSAs are operated by Apex Bank, supervised by the Central Bank of Sierra Leone and supported by the International Fund for Agricultural Development (IFAD) and the government of Sierra Leone.
In August 2017, loans were extended to 65 eligible fish farmers (42 men and 23 women, including 22 young farmers). Consideration was given to those who own or have access to land and water suitable for farming, who had already constructed their fish ponds and who were already working with the SAP project.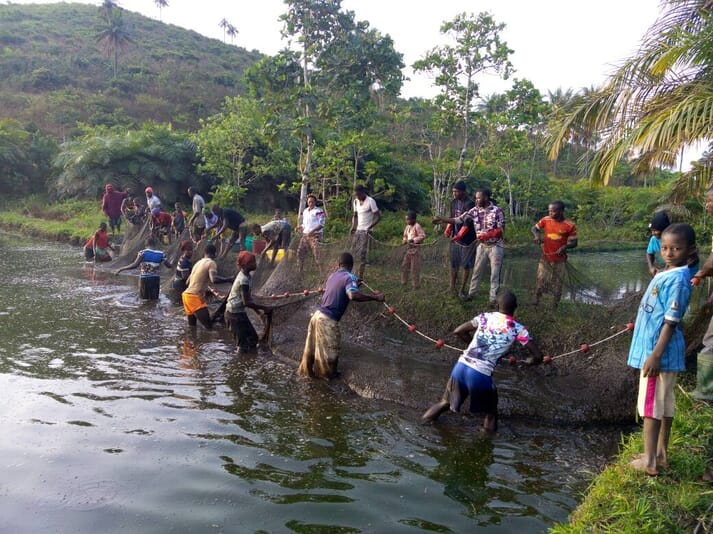 At the start of the first fish-farming cycle in September 2017, each farmer accessed an average loan of 500,000 Sierra Leonean leones (US$68). Every month, they paid 2.5 percent in interest – significantly lower than the commercial rate of 18-20 percent – and had to repay the principal loan amount after harvesting, between March and May 2018.
The loans enabled the farmers to buy inputs like hydrated lime, fertiliser and fish feed from suppliers including the West African Rice Company and a community agro-trader. These suppliers were established by the SAP project to help develop the fish value chain.
Farmers who pay back their loans without defaulting can then borrow money again for additional farming and economic activities, encouraging farmers to continue developing their businesses.
Niche for fresh tilapia
Besides limited access to credit, most farmers who take up small-scale aquaculture have little knowledge about the best ways to market and sell their harvests.
From January to March 2018, just before harvest time, the 65 supported farmers worked with the SAP project to research different avenues to sell their fish, such as restaurants, guesthouses and local and district markets.
"We checked and analysed prices at different markets and did research to understand what buyers are demanding, which helped us to improve our management practices for better fish growth," explained Hawanatu Sankoh, a 35-year-old farmer in Magbaft community.
After carrying out the research, farmers helped develop advertisements and jingles for airing on local radio stations to promote their products.
Local markets are traditionally dominated by smoked and dried marine fish, and farmers were able to capitalise on a niche for fresh tilapia. Each farmer sold up to 120kg per day of farmed tilapia during the harvest season, at competitive prices ranging from $0.50 to $1.60 per kilogram, depending on the size. This was the first time fresh tilapia was sold in these volumes in the local markets, generating a welcome income for formerly subsistence farmers.
The success of the marketing efforts was also evidenced by 60 farmers repaying their debts (a 92.3 percent full repayment rate), and the remaining five making partial payments.
In addition, the farmers produced enough fish to keep part of their harvest for domestic consumption, with amounts ranging from 8kg to 26.3kg per household.
"We have found a new way of life doing fish farming," said 37-year-old farmer Kumba Bangura, from Bumbuna village. "At first, we thought it was difficult and risky since the practice is new, but now we know it is worth the risk," she said.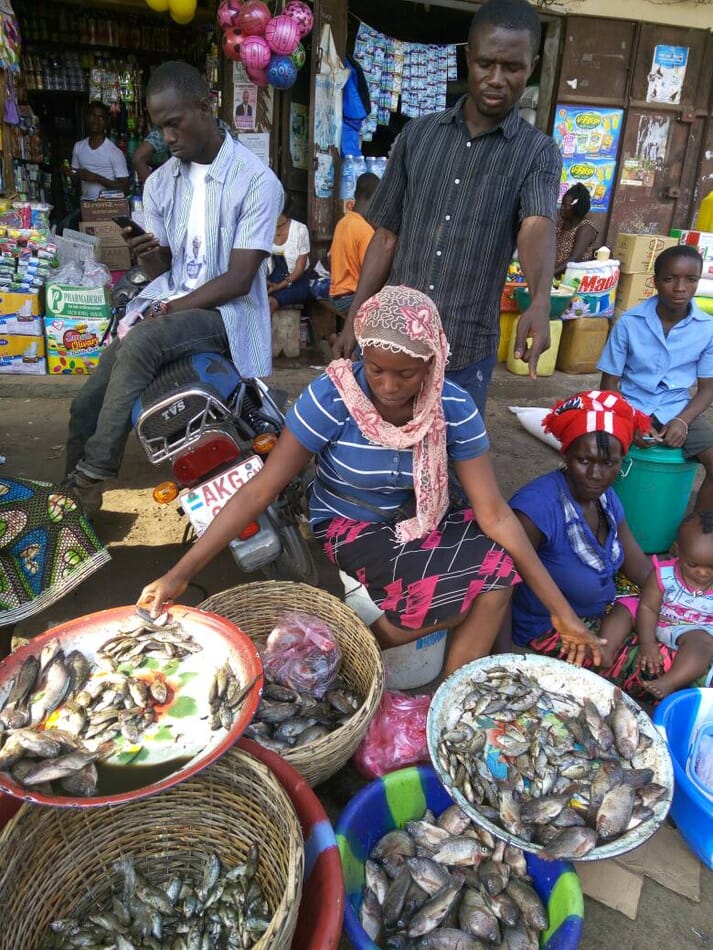 New market opportunities
Because of the loan-repayment success rate, an additional 124 loans have now been disbursed to farmers. Of these, the FSAs disbursed 69 loans and a second microfinance institution, Salone Microfinance Trust, disbursed 55.
Following on from the trial programme, a larger pilot will be established in Tonkolili District before the end of 2018. However, the seasonal loan model has the potential to be extended to other districts or countries. To this end, the SAP project organised a knowledge-sharing and learning platform in August 2018 with all stakeholders, including NGOs, who could scale up the model.
As for new market opportunities, the project will continue to work with farmers to target secondary markets, such as hotels, and sell their produce in neighbouring districts.
This article is part of a series on the contribution of sustainable aquaculture to food and nutrition security in developing countries. The research was supported by the WorldFish-led CGIAR Research Programme on Fish Agri-Food Systems.