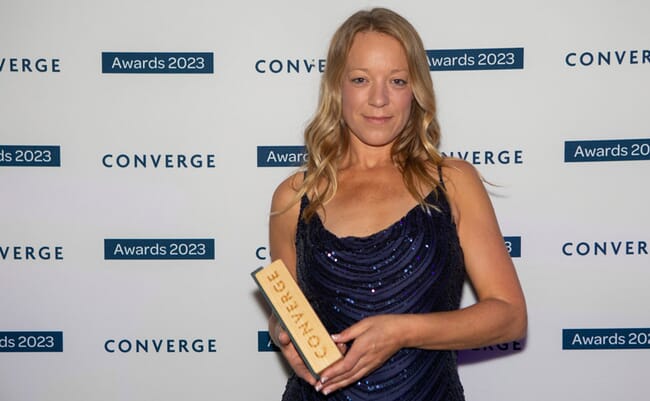 N-ovatio-N CEO Dr Georgina Robinson, a research associate at the Scottish Association of Marine Science (SAMS), received the Converge Challenge prize at the Converge Awards ceremony in Glasgow. The prize recognises novel business ideas with solid IP foundations, high commercial potential and scalability, and N-ovatio-N won £50,000 in cash and £20,000 in in-kind business support.

N-ovatio-N offers an environmentally friendly solution to the issue of organic waste in the aquaculture industry. The scalable biotechnological approach can convert waste into high value, sustainable feed ingredients in the form of marine polychaete worms, which are rich in protein, lipid and omega-3 fatty acids. The technology can be co-located at aquaculture production facilities.
In a press release, Dr Robinson said: "I was thrilled to be a finalist and win the Converge Challenge award. We participated in Converge 2023 for the entrepreneurial training to support our spin-out journey and I want to thank Converge for its incredible support.
"I am driving the spin-out of N-ovatio-N to deliver impact and help meet Scotland's Net Zero targets through a circular economy solution that upcycles waste into high value feed ingredients in the form of marine worms. Our solution centres around net zero solutions for the Scottish salmon farming sector and global aquaculture industry.
"We will use this cash prize to leverage non-dilutive grant funding to further build our IP portfolio."
Since launching the SAMS spin-out company, Dr Robinson has secured placements on a range of accelerator programmes, as well as £75,000 from Scottish Enterprise High Growth Spin-Out Support Programme.