The competition is run by Fish 2.0, the sustainable seafood innovation network, and this year's version includes three global tracks, at least three regional tracks, broader eligibility, more opportunities for entrepreneurs to meet investors and partners, and a new online connection platform.

"The seafood sector is thoroughly reimagining products, supply chains, and technologies—much like the communications industry did after the iPhone—and it's happening even faster than we expected," says Fish 2.0 Executive Director Monica Jain.
"People see a lot of bad news about seafood. Fish 2.0 innovators bring the good news. The problems in seafood are solvable and they are being solved. We're seeing remarkable advances aimed at aquaculture sustainability, ocean resilience to climate change, traceability and transparency, reducing waste, and enhancing economic opportunities for fishing communities," she adds.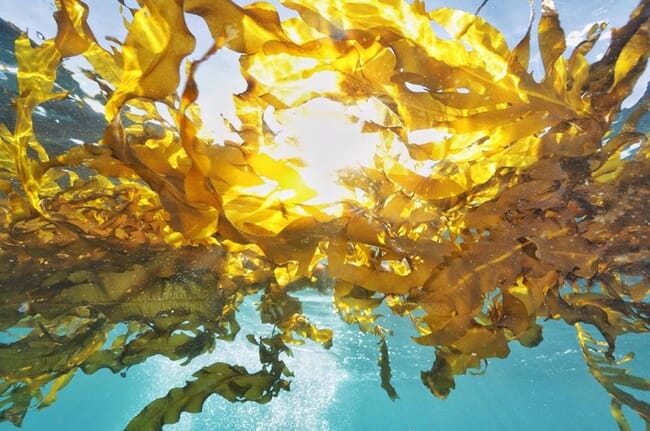 At least 75 percent of finalists in the previous Fish 2.0 competition made connections during the programme that resulted in investment, new partners or new customers. Throughout the competition, which takes place online over several months, participants get feedback from investors on their plans and presentations along with opportunities to learn from expert advisors and leaders in the field.
"Fish 2.0 really helped us hone our investor message, build our profile and credibility in the market, and strengthen our networking," says Eric Enno Tamm, CEO of ThisFish. "We increased our profile among impact and angel investors who are interested in the ocean economy, and we made some great connections with peers, both competitors and businesses that could complement our technology offering. Fish 2.0 was also valuable in benchmarking our business against some of the best startups in the fisheries and seafood market."
Global tracks
Fish 2.0 2018–19's three global tracks address some of the greatest sustainability needs and market opportunities in seafood. Ventures based anywhere in the world may apply to these tracks. Applications are due by October 28.
Traceability & transparency is open to ventures that advance traceability in seafood supply chains, make supply chains more transparent, or mainstream best practices.
In the Tuna track, eligible businesses might improve management of wild-capture tuna fisheries, increase product value, reduce waste and bycatch, combat illegal fishing, or benefit the countries where the fish are caught.
Aquaculture innovation is open to ventures that improve the growth, sustainability, and profitability of aquaculture; reduce its impact on coastal and marine habitats; or improve sustainability and viability of land-based systems.
Regional tracks
US aquaculture
Sponsored by NOAA, this track aims to grow US aquaculture and is open to businesses in all 50 states—including those working on production, feed, technology, algae, aquaponics, or other innovations. Fish 2.0 will hold three workshop and networking events connected with the track, starting with a Nov. 7–8 East Coast program at the Institute of Marine and Environmental Technology (IMET), the University of Maryland's aquaculture innovation center in Baltimore. The other two events will take place in the Gulf region in February and Seattle in April. Ventures may apply and investors and experts may register on the US Aquaculture track page.
Australia
Sponsored by Australia's Fisheries Research and Development Corporation and open to all Australian seafood ventures, this track starts with a workshop and networking event Oct. 23–24, 2018, in Melbourne. Sept. 16 is the deadline for ventures to apply and investors and experts to register.
Pacific Islands
The Pacific Islands track, sponsored by the US State Department, is designed for growth businesses looking to partner or trade with the U.S. and Australia. Pacific Islanders with qualifying ventures are invited to apply for the October workshop in Melbourne, where they can connect with Australian partners and investors.
California
This track, sponsored by the California Ocean Protection Council, is open to any California venture working on ocean climate resilience or any aspect of sustainable seafood, including increasing traceability and transparency in California, improving seafood supply chains and infrastructure, and supporting local fishing communities. A kickoff workshop and networking event will happen later this year; sign up on the California track page for notifications.
Fish 2.0 expects to announce additional tracks and regional events by the end of this year.