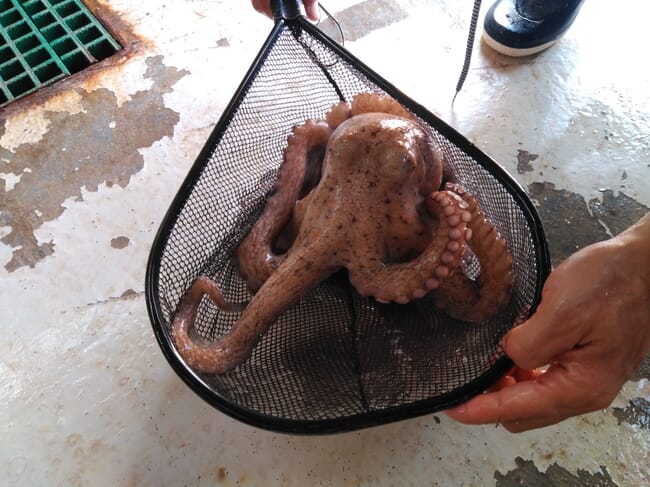 More than 119 organisations from around the world have come together to urge the Universidad Autonoma de Mexico to put an end to the octopus farming operations in Sisal, Yucatan. The Aquatic Life Institute (ALI), an international non-profit organisation focused on improving the welfare conditions of aquatic animals exploited in the global food system, has published a report on the research being carried out by the institution and its partner, Moluscos del Mayab, regarding the farming of octopuses.
Numerous animal and environmental protection organisations, scientists and politicians, have raised concerns about the negative impacts of octopus farms on animal welfare and biosecurity. Public opposition to octopus farms is growing, and policymakers in the US and EU are mulling farm closures.

A news release from ALI cites an on-farm mortality rate of 52 percent as a cause for great concern. They compare this mortality rate to those seen in the finfish industry – where figures above 15 percent often spark criticism. The organisation also raises concerns about the farm's feeding strategy and potential biosecurity risks from farm activities.
"The Aquatic Animal Alliance, led by Aquatic Life Institute, is calling on the Universidad Autonoma de Mexico to cease the research on octopus farming and shift its focus to more sustainable research that supports the conservation of octopuses and other species in the ecosystem," the release says.
"Research focused on species' sustainability will improve the livelihoods and food security of the local community, while protecting animal welfare, biodiversity and biosafety", said Sophika Kostyniuk, managing director of Aquatic Life Institute.