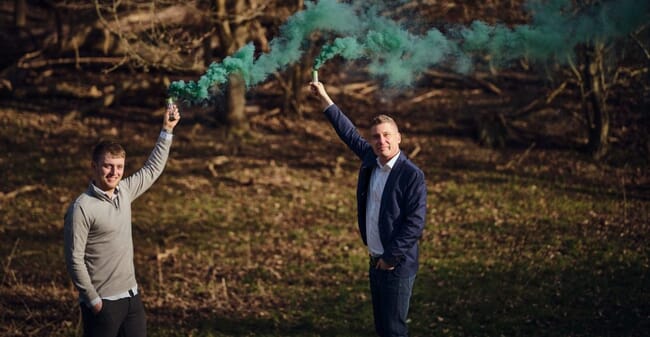 Algiecel has received funding from the BioInnovation Institute (BII) and will use the funds to build and testing a novel mobile container-based photobioreactor that utilises algae to sequester CO2 emissions from industrial processes. The CO2 is converted into useful commodities replacing products with high environmental impact.

Algiecel was founded to take part in solving the challenge of converting the CO2 emissions from today´s production processes into feasible business opportunities. The company uses natural microalgae organisms, a highly compact and high-yield photobioreactor technology fitted into standard shipping containers and a new revenue-sharing business model to offer carbon capture as a service to industrial clients.
The Company's vision is to make it easy for clients to remove millions of tonnes of CO2 annually from industrial production without hurting the clients' bottom lines. The CO2 will be turned into highly valuable commodity products such as omega-3 oils and protein and omega-3-rich biomass to be used in food and feed products.

Algiecel positions itself not primarily as the provider of a novel photobioreactor technology easy to install, scale and operate. The Company has designed a novel business model that transforms the cost challenge of CO2 removal and potential emission penalties into a profitable business opportunity across the entire value chain through revenue sharing from derivative product sales.
"We are very pleased to have been accepted into the Venture Lab programme and to have received funding from BII", says Algiecel CEO Henrik Busch-Larsen. "Having such a well-renowned partner on board is not only beneficial from a financing perspective but is also a seal of approval of the technology and the proposed business model. It has been a pleasure working with the BII team, and I would like to thank the team for their support and commitment."