Judges John Ogden, Jenny Hjul, Nicki Holmyard and Elaine Jamieson had the enviable task of sampling the best native oysters (Ostrea edulis), Pacific oysters (Crassostrea gigas) and mussels (Mytilus edulis) in the country in order to decide the winners.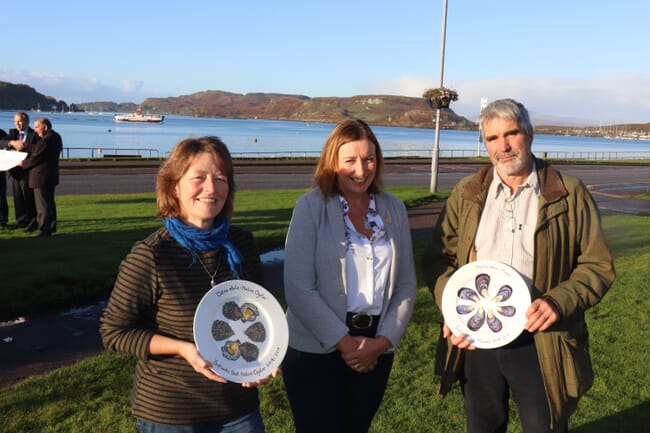 Barra Oysters, a relative newcomer on the shellfish scene, scooped the best Pacific oyster award for the first time. Caledonian Oysters won the award for the best native oysters. While the final prize was won by Inverlussa mussels.
"It's good to benchmark what you're doing against another people… it's a really valuable competition," said Nick Lake, Chair of the ASSG.
The ASSG conference also featured a range of talks – from Scotland and beyond – and was opened by Roseanna Cunningham, Scotland's Cabinet Secretary for Environment, Climate Change and Land Reform, who expressed her strong support for the sector.
Next year's ASSG conference, which will again be held in Oban, is going to tkae place on 31 October – 1 November.