"Currently, 15 – 20 percent of the company's farms in Thailand are indoor. We expect a complete transformation in probably the next 5 years," said Premsak Wanuchsoontorn, executive vice-president for aquaculture business at CPF.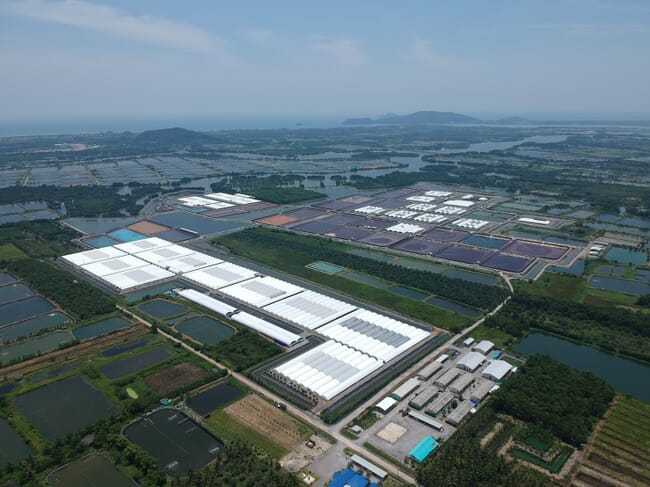 Wanuchsoontorn made the announcement today, as part of a statement explaining the company's investment in a model indoor RAS shrimp farm in Bangsrakao, Chantaburi, which has been established to demonstrate the advantages high biosecurity technologies and eco-friendly practices – not only for ensuring better shrimp health, but also to cater for consumer demand for food safety, security, traceability and sustainable natural resource consumption.
The 960,000m2 farm is equipped with an ultra filtration (UF) system, with a pore size of 0.02 micron, allowing it to effectively filter out even viruses. Moreover, it uses biofloc technology to improve water quality as well as providing an additional feed source for the shrimp.
"Those two techniques will not only ensure zero waste water but also prevent business risk from disease. It will guarantee fresh and safety shrimp production without antibiotics," Premsak said.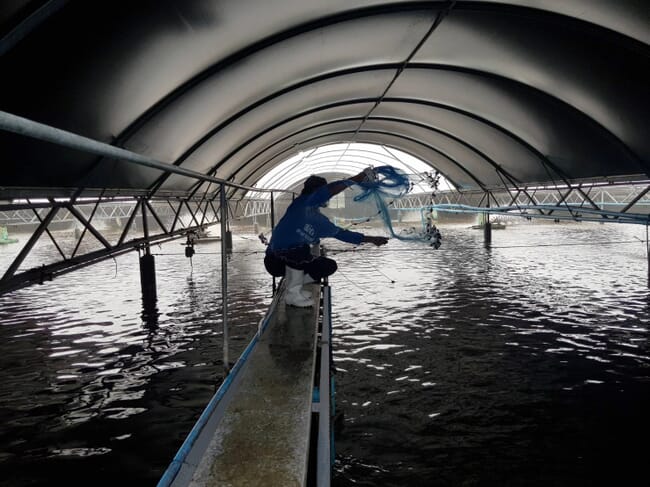 According to Premsak, the water treatment techniques also increase the production capacity of the operation – which yields up to 8 tonnes of shrimp per rai compared to 3 tonnes per rai in traditional systems.
He added that shrimp farming in the future will be more dependent on automation to save man hours and reduce contamination. The Bangsrakao farm is now equipped with several automatic systems.

"Shrimp farmers are reluctant to invest in the closed-indoor farming due to high investment. Bangsrakao's farm is working on the technique to lower the cost. We believe that, eventually, all shrimp farms will be indoor farm to mitigate the risk of diseases," he said.