How closely do you engage with the shrimp sector?
GAA's vision has always included the entire aquaculture industry. However, the practicalities of beginning as a startup in 1997 forced it to initially focus on a single sector – shrimp. The organisation quickly expanded to include tilapia, catfish, pangasius, salmonids, marine fish and molluscs. Although the BAP (Best Aquaculture Practices) programme started with shrimp farming standards, today it certifies a much higher volume of salmon (956,000 tonnes) than shrimp (386,000 tonnes). This is a reflection of the more consolidated nature of salmon farming.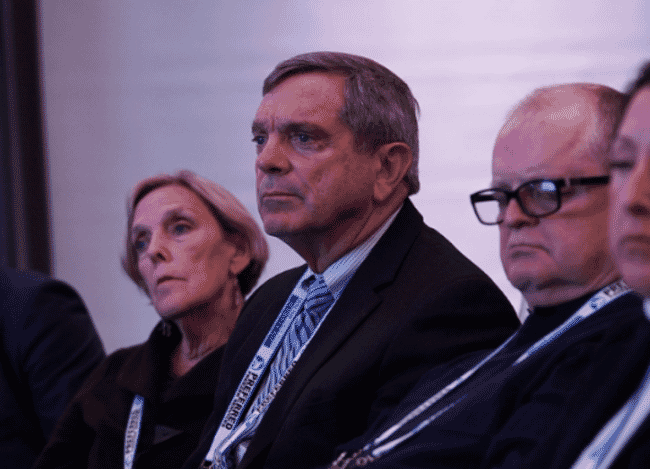 What are the major challenges facing the sector?

The major issue continues to be disease, but the type of disease challenges is changing. Originally, the main concerns were viral diseases, which can be managed with specific pathogen-free (SPF) broodstock and proper biosecurity at the hatchery and farm. Now, we are facing more bacterial diseases such as early mortality syndrome, running mortality syndrome and white faeces. A microsporidean parasite disease called EHP is also spreading. These are diseases that are not easily eliminated from a facility by disinfection and dryout. Management includes use of SPF broodstock and biosecurity, but also use of genetic lines that have been bred for disease tolerance and use of probiotics to inhibit the growth of bacterial pathogens.
As shrimp farmers around the world are getting more proficient at managing these diseases and global production continues to rise, prices are falling. This is leading to a recognition of the importance of unified shrimp marketing programmes to increase consumption. At the GOAL meeting last year in Guayaquil, an organising committee was formed to develop a US shrimp marketing initiative. Similar initiatives are needed in each of the other major markets.
Producers are also being driven to continually drive down the cost of production by implementing more efficient technologies at each step of the production chain. This is one of the most fascinating areas of aquaculture.
Do you educate the public as well as aquaculture producers?

GAA advocates, educates and demonstrates to keep aquaculture on the path toward sustainability. We advocate by relying on sound science to defend aquaculture from misinformation and exaggerations. For example, when GAA was being formed in 1997, shrimp farming was accused of converting 50 percent of the world's mangrove area to ponds. One of GAA's first projects was to engage leading mangrove experts from around the world to gather the facts. It turned out that the actual mangrove conversion loss was less than 5 percent. We have dispelled similar exaggerations about over-harvesting of fishmeal, dioxins in fish and antimicrobial resistance, to name a few.
What does a sustainable shrimp industry look like to you?
In order to meet the needs of a rapidly growing population with increasingly limited resources, the shrimp farming industry needs to sustainably intensify. The biggest driver of improvements is genetic selection, which is rapidly improving growth rate, disease resistance, reproductive performance and other traits. Now emerging in multiple locations around the world are small well-controlled intensive systems stocked with fast growing genetic lines that efficiently and consistently produce high yields. Such systems are adaptable to automation and mechanisation in a manner similar to standardised barns used in the poultry sector. Examples of groups developing such systems include CP Group in Thailand, Marinasol in Peru and Camanor in Brasil.
If you had unlimited funding, what would you do to improve the sustainability and profitability of the sector?
Aquaculture has a very bright future if it continues on the path toward sustainability. The key is to work closely together to help the whole sector remain aware of the opportunities to continually improve and to identify challenges and proactively deal with them.
What is the outlook for the shrimp industry?
When solutions to white spot syndrome virus were developed at the end of the 1990s, shrimp farming quadrupled in volume. Now we are on the brink of a similar transformation, and I believe a similar leap in volume is again possible.
Further information
This interview was originally published in Technologies shaping the future of shrimp production, the first issue in Benchmark's insights series. To access the issue in full visit Benchmark's website.