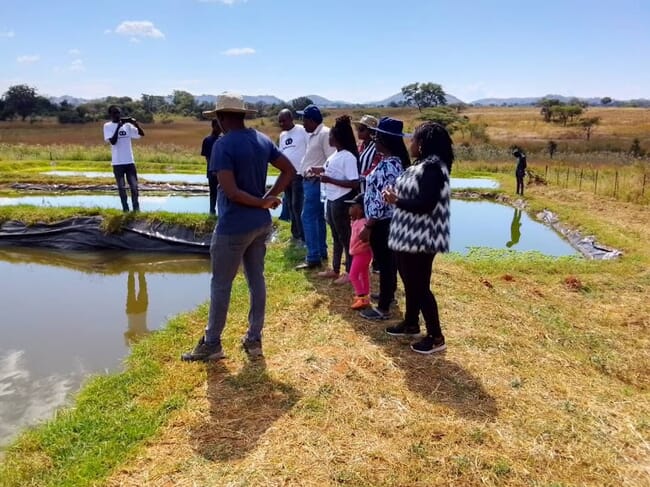 The multi-million dollar programme was implemented in 2022 by the agriculture ministry through the fisheries and aquaculture resources production department (FARD). Extension officers from another state-owned company, Agricultural and Rural Development Authority (ARDA), will manage the fish ponds where the government is targeting to establish 1,200 dams in the countryside over five years.
However, senior ministry officials were not forthcoming in revealing how much was needed to fund the national project.
This also comes as Zimbabwe is facing fish shortages and the country is forced to import it from neighbouring countries with an estimated import cost of $10.2 million per annum.
According to a recent survey conducted by the Zimbabwe National Statistics Agency (ZIMSTAT), the rural population in Zimbabwe accounts for 68 percent of annual fish consumption in both volume and value, while the urban community accounts for 32 percent of the annual expenditure on fish consumption.
Although Zimbabwe has no tradition in aquaculture, it is envisaged that under the fisheries and aquaculture sector it will see an increased contribution to fisheries and national gross domestic product (GDP) and generate the much-needed foreign currency through exports.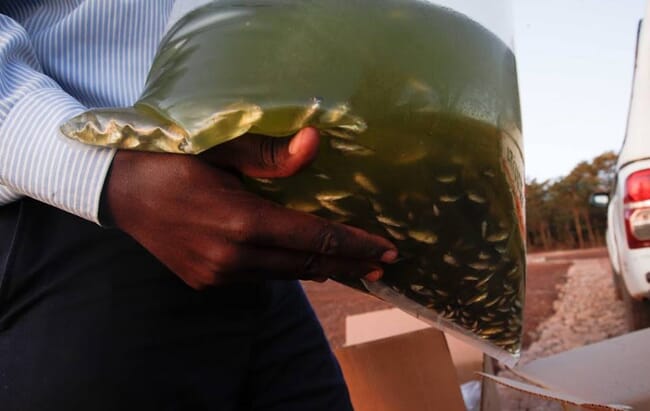 The Zimbabwe government through its Treasury is funding the aquaculture project with the European Union (EU) and the Food and Agriculture Organization (FAO) providing technical assistance.
"To this end government has taken a number of initiatives to develop the fisheries and aquaculture industry. Currently, the flagship programme is the presidential community fisheries scheme which was launched at Muchekeranwa Dam near Marondera," Milton Makumbe, the director in the ministry's department of fisheries and aquaculture resources production, said in an interview with The Fish Site.
"The programme has three components namely, community dam stocking, stocking of ponds in irrigation scheme and nutrition gardens, and promotion of commercial cage culture.
"On dam stocking, the presidential scheme avails tilapia fingerlings for stocking of dams to improve fish output and increase fish consumption. Communities around the stocked dams receive training from government on sustainable management and exploitation of fisheries resources."

Makumbe added: "Government extension departments will facilitate formation of management committees that will oversee activities around these dams to eliminate illegal fishing and overexploitation of the resources. FARD will monitor production trends through monthly catch returns which will help in recommendations of the correct fishing effort in a particular dam.
"Well managed dams should greatly improve availability of a cheap source of animal protein to beneficiary communities. Government is targeting to stock 1,200 dams spread over the whole country over a five-year period. At least 37 dams have already been stocked in Matabeleland South, Mashonaland Central, Mashonaland East, Mashonaland West, Midlands and Masvingo provinces since last year with the exercise expected to be scaled up as more fingerlings become available," he explained.
"The other component of the presidential scheme involves promotion of fish farming in irrigation schemes and nutrition gardens. With 35,000 boreholes targeted for drilling countywide it is expected that two fishponds will be established at each site.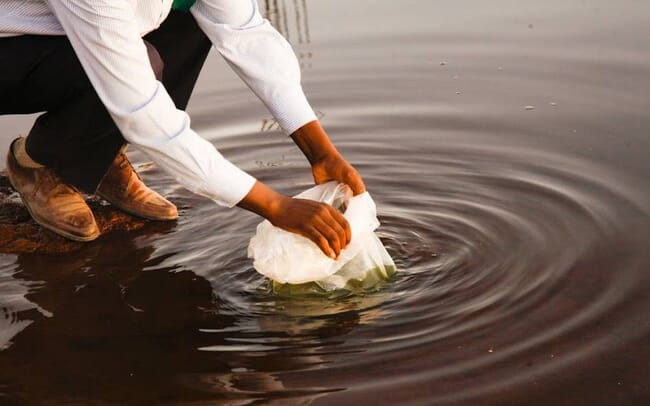 Under the programme, Makumbe said waste from the fish ponds is used as silage for nutrition gardens with this project already in various rural districts, including Mangwe in Matabeleland South Province, Masvingo, Chipinge in Manicaland Province and Mt. Darwin in Mashonaland Central Provinces.
"On average 100 beneficiaries are found around each garden. Communities receive fingerlings, and technical support from extension personnel through FARD, whilst other partners backstop the programme through feed provision, management services and marketing linkages and communities providing the required labour.
"Government is partnering with development partners in the rehabilitation of irrigation schemes with fish production being introduced into these schemes. The smallholder irrigation rehabilitation programme (SIRP) through the International Fund for Agricultural Development (IFAD) funding has been able to rehabilitate ponds, supply fingerlings and feed as well as facilitating training of farmers at three sites in Chiredzi, Chivi and Mwenezi, with first harvests of fish expected by end of September 2023.
"Beneficiaries in all these cases are irrigation farmers. Pond culture has gained a lot of traction around the country with Manicaland - Makoni, Mutasa, Mutare and Chipinge districts – leading, followed by Masvingo - Chivi, Chiredzi, Masvingo and Mwenezi districts.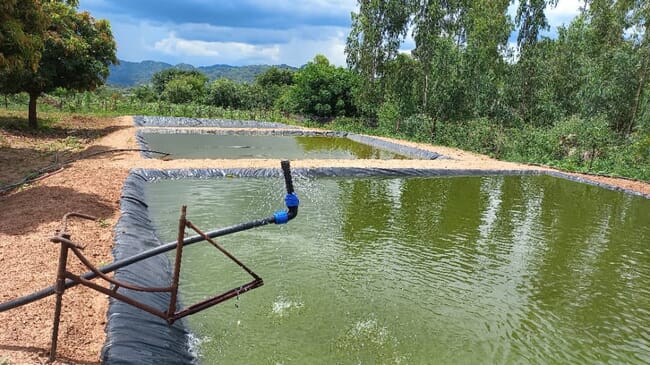 Fish farmers face several challenges that are negatively affecting production such as high feed costs, lack of fish farming and management knowledge, and difficulty in accessing fingerlings at local level. To address some of these challenges FARD is conducting training of trainer courses in order to capacitate frontline extension personnel and farmers.
Feed constitutes over 60 percent of production costs and prices of commercial feeds are beyond the reach of many farmers. Production of cheap fish feed using locally available materials is being promoted with support from FAO under the FISH4ACP countries project. Training of extension personnel and farmers on production and use of black soldier fly larvae as a protein source has been done and pilots are running in Manicaland province after which technology will cascade to other areas. Use of other alternatives, such as mealworm and duckweed, are also being explored.

In order to address the challenge of the distance between farmers and fingerling suppliers, the government is complementing private players by revamping available fish breeding facilities at Henderson Research station (Mashonaland Central) as well as establishing new sites at Makoholi (Masvingo) and Matopos (Matabeleland) research stations. These sites are key in decentralised fingerling production and will contribute to national fisheries programmes.
Current efforts are expected to lead to an increase in fish production from aquaculture, with current estimates of 7,000 tonnes to 10,000 tonnes by 2025 while total fish production from both capture fisheries and aquaculture is expected to increase from current 20,000 tonnes to 55,000 tonnes.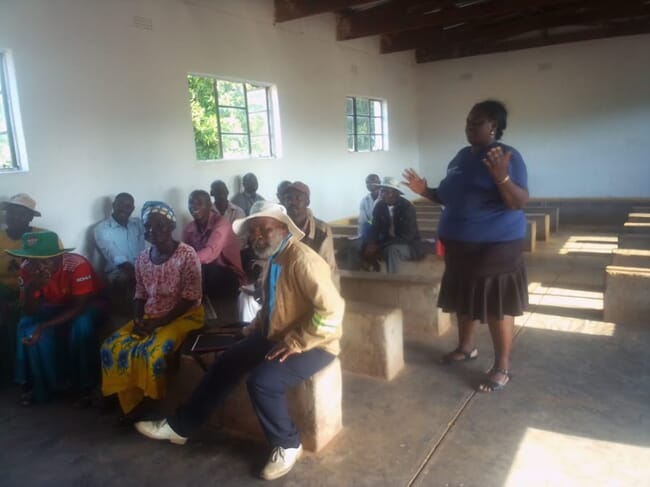 One of the beneficiaries of the project, Tinashe Takawira from Chiredzi in Masvingo Province, said in an interview that his dream is to make tilapia farming a success in Zimbabwe.
"In Zimbabwe, there is a great demand for tilapia fish and my dream is to become a successful farmer able to train others in growing the species," he said.
Takawira ventured into fish farming last year after he was one of the beneficiaries of the government programme. He is also involved in livestock and crop farming.
"My main challenge at the moment is the high cost of fish food which is expensive if the government delays in supplying us with the product," he added.
Takawira has two 10x10x1.5 metre ponds with a combined capacity of 3,000 fingerlings.
However, Charles Dhewa, the chief executive of Knowledge Transfer Africa, questioned the success of the programme.
"Besides the fact that Zimbabweans don't really have appetite for fish, except a few high density consumers, in some cases fish – including kapenta – are more expensive than other substitutes like leafy vegetables and chicken offals," he said in an interview.
Kapenta is a tiny Tanganyika sardine (Limnothrissa miodon) which was introduced to Lake Kariba decades ago.

"Besides, given our population size, existing sources of fish were not even surpassing demand. Big water bodies like Tugwi Mukorsi have more than 20 fishing cooperatives producing at least 200 tonnes annually but they are all competing for the same low income consumers.
"More importantly, rural water bodies have more important alternative uses than fish farming, if you think of livestock and vegetable gardens on which the majority depend. When compared to other priorities, fish farming is not just a luxury but a vanity project with no clear market. Traders in Mbare and other mass markets are struggling to push kapenta from Malawi, Mozambique, Binga, Kariba and other sources.
"I don't know where 60,000 tonnes deficit is coming from, when the ministry of agriculture lacks capacity to collect meaningful statistics on consumption patterns and other key market dynamics. In fact, soya chunks are more demanded and affordable to the majority of consumers than kapenta, let alone fish. If fish farming was viable, big fish companies like [Lake] Harvest would not be in financial doldrums."
In a separate interview with The Fish Site, Mthandazo Dube, a former farm manager at the state-run Agriculture and Rural Development (ARDA), said the government project will see the country reducing its import bill for fish and save the much-needed foreign currency while also reducing overfishing in the country's water bodies, which had led to the dwindling of natural fish stocks.
"This is commendable as it will promote fish production in the country. It will create a framework to build a vibrant and viable fish farming industry in Zimbabwe with strong value chains that incorporate small-scale and commercial fish farmers," Dube, who is now a agriculture consultant, said.
"Zimbabwe has the potential for increasing its commercial production of fish for domestic consumption and export markets. The fish farming sector has remained grossly underdeveloped, poorly coordinated at policy level," he added.

Moreover, he added that those farmers with access to water bodies will also be able to earn extra income from their enterprises without compromising their irrigated crop production.
"This is an enabling policy environment and there is potential for Zimbabwe to double its fish production in the next few years. This is, therefore, a welcome development," he explained.
There are a number of opportunities in the aquaculture sub-sector in Zimbabwe and if this government-funded project is well-managed and not politicised, it could assist thousands of rural households in the countryside.
However, the downside is that aquaculture is a sensitive field and the Zimbabwean Government has not been very clear on how funding of the programme will be maintained, due to the high costs involved. Independent fish pond contractors in Zimbabwe charge at least US$1,500 for the construction of a 10x10x1.5 metre pond while 1,000 fingerlings cost $50 – amounts which are steep for ordinary farmers.