Ohio's Central State University aims to investigate using hemp as an aquaculture feed ingredient to address food safety concerns about consuming seafood raised with hemp feed additives. They will also research ways to increase economic markets and production sustainability for seafood and hemp.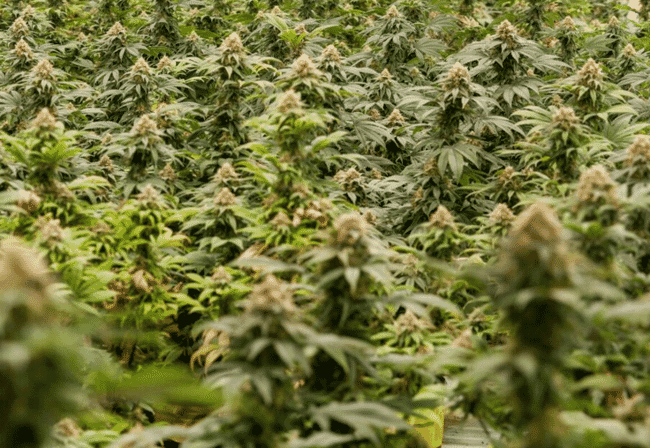 Project goals are:
Approval of hemp grain as a sustainable feed ingredient to produce high-value, nutrient-dense fish.
Education of and outreach to consumers and producers to expand domestic markets for hemp and trout.
The creation of a more diverse workforce in agriculture.
Meanwhile a project led by Colby College will compare and optimise algae feed additives for dairy cows, and will assess the impact at the animal-, farm- and community-level. The project will include developing integrated public outreach programs to enhance milk production, mitigate greenhouse gas emissions and recover nutrients.

Recent research has shown that certain algae-based feed additives reduce cows' methane-emitting burps and can be produced with a lower carbon footprint than land crops. They also allow for increased potential to recycle and recapture nutrients in the feed-production process. Further studies show that microscopic algae can offer similar benefits and could provide a scalable solution for farms of all sizes.
Feed trials will investigate the impact of algal ingredients on an array of cows and farms. By testing supplements with feeds available in different geographic areas, researchers can develop a nutritious additive that is widely applicable and more impactful. In conjunction, the researchers will also evaluate the supplement's impact on the cows' well-being.
The funding was announced this week by Secretary Tom Vilsack as part of an investment of more than $146 million in sustainable agricultural research projects aimed at improving a robust, resilient, climate-smart food and agricultural system.
"USDA is tackling urgent challenges facing American agriculture and communities across our nation. Critical issues like food insecurity, drought resilience and response, animal disease prevention, and market disruption requires investments to help meet these challenges. This is the time for agriculture, forestry, and rural communities to act. Together we can lead the way with investments in science and research and climate-smart solutions that feed and nourish families, improve the profitability and resilience of producers, improve forest health, while creating new income opportunities, and building wealth that stays in rural communities," said Secretary Vilsack on a press release.