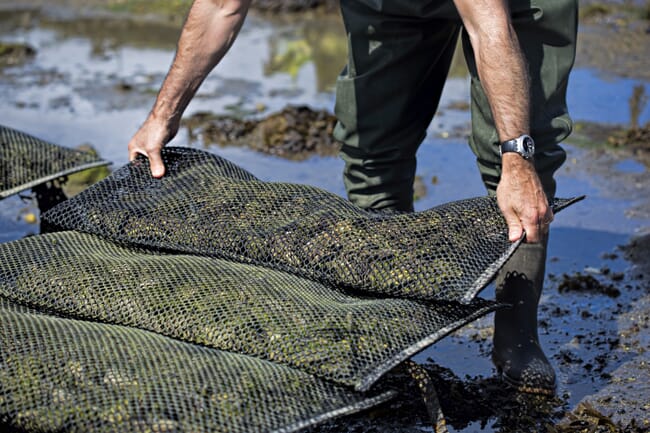 The manual, which was recently finalised, was a multi-stakeholder effort involving scientists, decision-makers, hatcheries and farmers from leading EU shellfish producing countries. This approach has set the path to a structured cooperation among the shellfish industry stakeholders and could be shared and used in other contexts for example to support the evolution and implementation of the legislation across Europe.
The result of this work is a set of 17 recommendations for disease management and biosecurity, a friendly and easy-to use tool for producers and competent authorities.
Shellfish farming is a vital economic sector in Europe, employing more than 40,000 people. However, it must cope with recurring episodes of mortality. Between 2016 and 2020, the VIVALDI project aimed to improve the sustainability and competitiveness of the European shellfish industry, which was hit by a growing number of mortality cases involving multiple species and a variety of pathogens. To this end, tools and strategies to better prevent and mitigate the impact of bivalve diseases have been developed.
The document does not have regulatory goals, but it aims to provide technical advice to assist in the implementation of shellfish health legislation. For each recommendation, a brief description is provided as well as the benefits and main limitations.