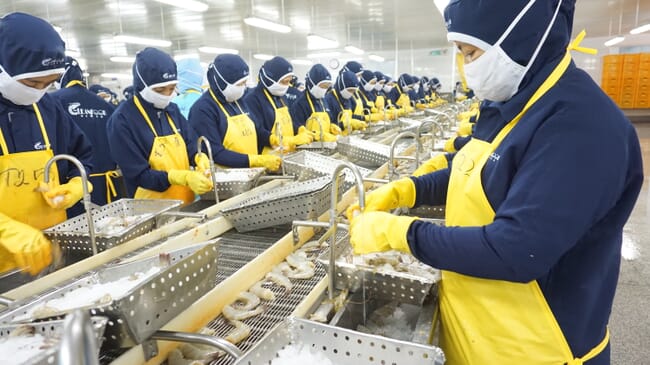 Vinh Hoan Corporation extracts proteins from fish waste for use in cosmetics and pharmaceuticals.
"Our company isolates collagen and gelatine from fish skin, two proteins that are used in cosmetics and pharmaceuticals", said Vinh Hoan's general director Nguyen Ngo Vi Tam. According to reporting in Vietnam+, about 19 percent of the firm's revenues come from aquaculture byproducts and 7 percent is yielded from recovering collagen and gelatine.
Tam explained that her company opened its first gelatine and collagen plant in 2015. The facility – the first of its kind in Vietnam – has an annual capacity of 2,000 tonnes. As of 2021, Vinh Hoan's aquaculture byproducts and collagen/gelatine products yielded over $88.4 million (2.2 trillion VND) in revenues. The collagen and gelatine segment contributed $25.6 million (642 billion VND) to Vinh Hoan's revenues.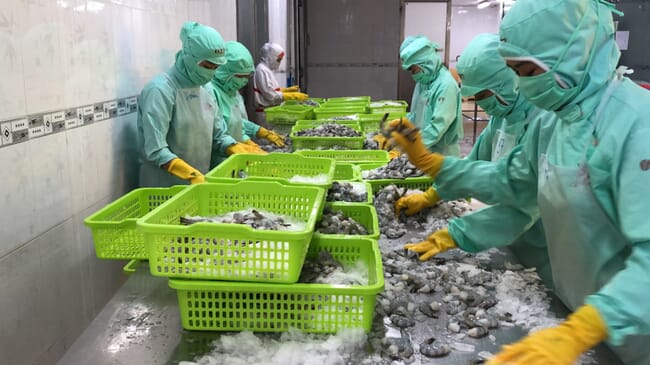 Another company, Nam Viet, recently followed suit – opening a plant that can process 780 tonnes of collagen. Market forecasters now estimate that collagen segment could grow by 6 percent annually to reach $8 billion by 2027.
Other firms are profiting from re-utilising shrimp waste. Vietnam Food (VNF) is deriving polymers like chitosan from shrimp heads. According to Phan Thanh Loc, Vietnam Food's CEO, chitosans can be used in anti-obesity and blood clotting medications.
"We process shrimp heads into various products, including chitosan and hydrolysed liquid. Our shrimp-derived hydrolysed liquid is unique," he said. Loc believes that the value of shrimp could quintuple if they could be reclaimed as animal feed. He also estimates that the value could jump twenty times if they were incorporated into functional foods and thirty times if they could be used in pharmaceutical products. However, of the shrimp producers who re-utilise their waste shells, most opt to use them in animal feed as the other segments require investing in high-tech processing equipment.

On the finfish side, Vietnamese pangasius producer Sao Mai Group has successfully processed fish fat into high-value products like cooking oil, margarine and shortening. According to Vietnam+, the process has been a revenue boost as cooking oil is nearly three times as expensive as fish fat ($0.64 per kg of fat vs $1.85 per litre of oil).
"We use the proteins concentrated in hydrolysed liquid to make broth mix. We reclaim everything," said Truong Vinh Thanh, Sao Mai's deputy general manager.
Vietnam's industry insiders believe that the aquaculture segment generates nearly 1 million tonnes of waste each year – if left as is, this volume of waste comes with significant environmental drawbacks. It also represents and untapped business upsell.
"If we can employ technology to turn 320,000 tonnes of annual shrimp waste, it would yield tens of billions of dollars," said Tran Van Tung, Deputy Minister of Science and Technology. However, reclaimed agriculture waste in 2020 came in at $275 million and much of the industry – from financing to R&D and regulatory oversight – needs to be developed.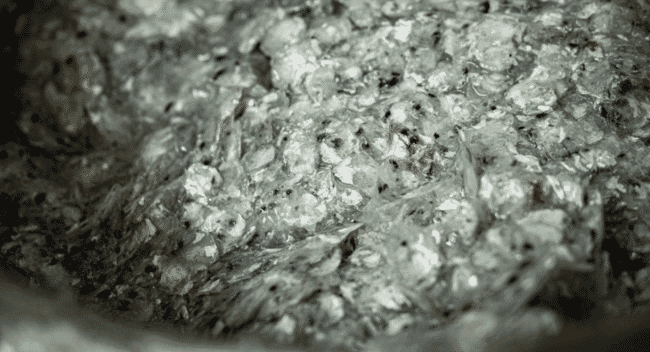 Businesses operating in the space have reported difficulties in receiving financial support, making it challenging to further their research and refine their efforts. Le Hang, the communications director for the Vietnam Association of Seafood Exporters and Producers, is calling for new policies that allow aquaculture waste reclamation to become a standalone industry.
"Ministries should put aquaculture byproducts and waste high on its agenda and regard their reclamation as an independent industry," she said. She also called for a mechanism to encourage firms to invest heavily in the segment to meet environmental targets.
Current estimates from the Department of Science, Technology and Environment say that up to 90 percent of Vietnam's aquaculture waste is reclaimed, but is channelled into lower-value animal feed products. However, if firms can gain access to finance and invest in high-tech processing equipment, they would be able to produce higher-valued products.