The Danish-headquartered feed firm appointed Mr Velez following the recent acquisition of 70% of the shares in Alimentsa – a deal that made them one of the leading shrimp feed producers in South America.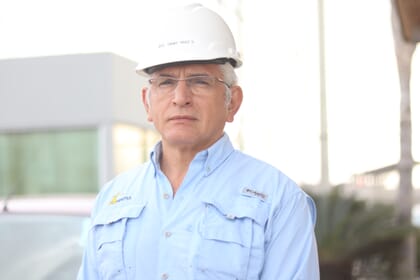 He replaces 68-year-old Roberto Boloña, who has chosen to step down after 25 years in the role. Previously Vice-GM, Velez has also been with the feed company for over a quarter of a century, heading the daily operations and keeping in close contact with customers and suppliers.
"I fully respect the decision taken by Roberto Boloña and we highly appreciate his valuable contribution to Alimentsa during the past years," explains Henrik Aarestrup, VP Emerging Markets, BioMar Group. "I am very satisfied that Danny Velez has accepted the new challenge securing continuity and taking lead in integrating Alimentsa into BioMar Group. We right now are focused on positioning Alimentsa even stronger in Latin America and we expect to be able to present very tangible actions within a short timeframe. I believe that we can together create synergies in regards to the development and delivery of high-end products and services to the Ecuadorian shrimp farmers".
"Personally, I am very honoured to be chosen to lead this important step forward for Alimentsa," says Velez. "I see a huge opportunity developing Alimentsa with support from the global innovation teams in BioMar. At the AquaExpo in Guayaquil our customers were truly excited about the new opportunities ahead and I am sure that together we will make leaps and bounds towards contributing to the innovation of the aquaculture industry in Ecuador."