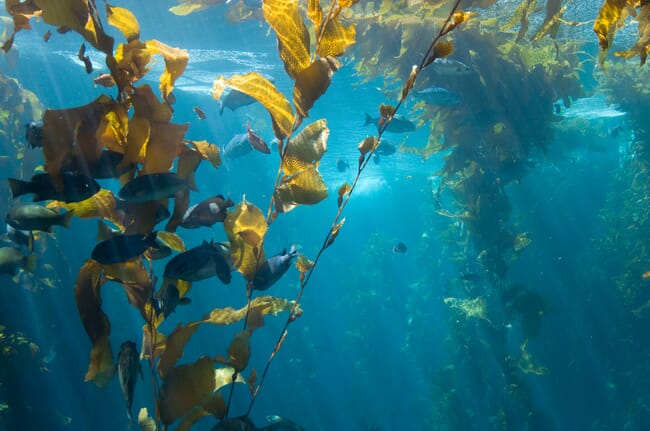 Via this alliance, aquatech leader Umitron will begin joint research on blue carbon in aquaculture. It will apply its technologies such as artificial intelligence (AI), internet of things (IoT), satellite remote sensing and data currently used for fish and shellfish farming to research and develop technologies for seaweed and seagrass farming, known as blue carbon ecosystems.
Blue carbon is the carbon that is captured and stored in marine and coastal ecosystems. These include mangroves, seagrass meadows and salt marshes that act as "carbon sinks", able to sequester or take in and store more carbon per unit area than terrestrial forests. Earlier studies by Duart et al. (2005) also showed that they could store carbon at a faster rate up – to 40 times – than their terrestrial counterparts and has been gaining recognition for their role in mitigating the effects of climate change. More recently, in 2019, the Intergovernmental Panel on Climate Change IPCC also announced that our oceans and coasts could absorb and store up to 50 million tonnes of CO2 annually. This further proves that nature can play a more central role in climate change mitigation.
Also hailed as the "cradle of the sea", coastal ecosystems are rich in biodiversity and serve as vital spawning grounds and nursery habitats for many species. Healthy coastal ecosystems also provide numerous other benefits, such as protection from weather events like tsunamis and food security for communities worldwide.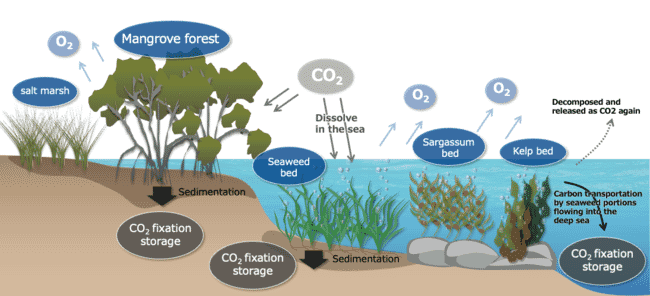 Blue carbon is not new to ENEOS – In recent years, the oil company has already been exploring ways to reduce CO2 emissions to help achieve a low-carbon circular economy.
The formation of this capital and business alliance with Umitron stemmed from both parties recognising the benefits each party could bring to explore how blue carbon aquaculture can contribute to enhanced carbon sequestration. With sustainability at its core, Umitron's technology solutions and industry reach meant it was in a prime position to work with ENEOS to accelerate further research in this area.
Moving forwards, Umitron will work on joint projects with ENEOS to support their vision of an ideal economy by sharing its know-how in the area of blue carbon and obtaining support from them via the conversion of blue carbon credits.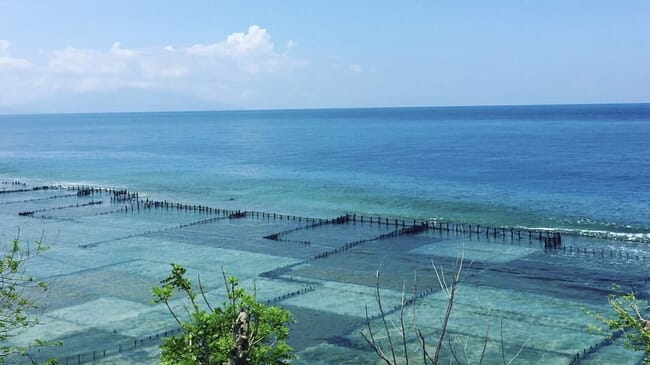 Other projects include the joint research on technology integration to achieve blue carbon aquaculture by tapping into Umitron's industry and business experience gained from their various global projects.
These include technology know-how on applying analytics to surface and underwater data, stably operating devices, and using remote sensing intelligence in open ocean environments.
One example is Umitron Pulse, which uses global satellite data to monitor the ocean environment in aquaculture production zones. This service's long-term historical data can be used in tandem with real-time information to map suitable new production areas for seaweed cultivation, fuelling the growth of new blue carbon ecosystems.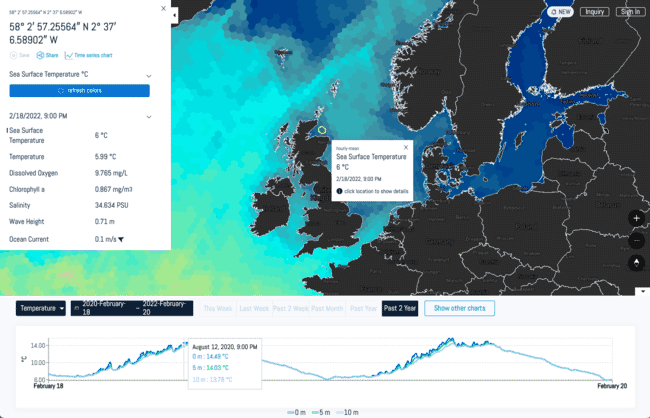 Umitron and ENEOS' work in this field of study will contribute to the long-term sustainability of aquaculture and fisheries industries. At the same time, it will aid in the protection and conservation of marine biodiversity and ocean habitats for future generations and ultimately achieve a low-carbon and circular economy by enhancing the performance of blue carbon aquaculture.