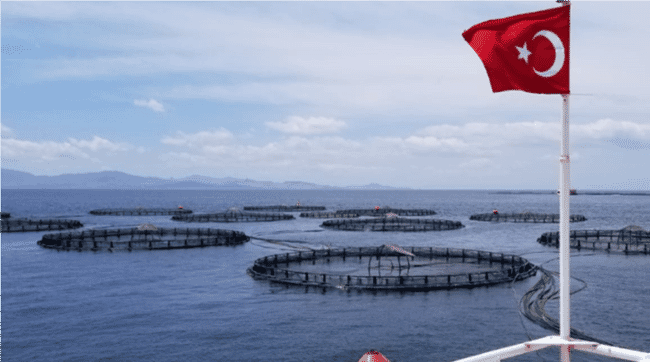 Turkey is the ninth highest producer of marine finfish globally, with the bulk of this being accounted for by seabass and gilthead sea bream, of which it produces 40 percent of the global supply. Rainbow trout make up the largest proportion of its freshwater finfish production.

However, data compiled by state-run news service from the country's TUIK national statistical authority show that the country's exports of fish, crustaceans, molluscs and other aquatic invertebrates all continued to expand last year.
Aquaculture exports were reportedly $744.56 million in 2016, $797.25 million in 2017, $879.59 million in 2018, $962.23 million in 2019 and over $1 billion in 2020, according to bne IntelliNews, which reports business news from news from Eastern Europe, Eurasia, the Middle East and Africa.
The main destinations were the Netherlands, which imported $133.08 million of seafood from Turkey; Russia, which imported $131.9 million; Italy, which imported $121.45 million; and Greece, which imported $81.24 million.
Meanwhile the country imported $143.1 million worth of farmed seafood.
Ramazan Ozkaya, head of the Central Union of Fishery Cooperatives, said the sector would continue to strive to hit the 2023 aquaculture export target of $2bn (€1.6 million). This would require production volumes to increase from 373,000 tonnes in 2019 to around 600,000 tonnes.