Sponsor message
Are you trying to break into aquaculture industry or already working in the field and looking to gain additional expertise for career development?
Tufts University enters research partnership with Israeli cell-cultured seafood startup
Israeli startup Wanda Fish Technologies will accelerate production of its cell-cultured fish alongside David Kaplan, a leading researcher in cellular agriculture at Tufts University.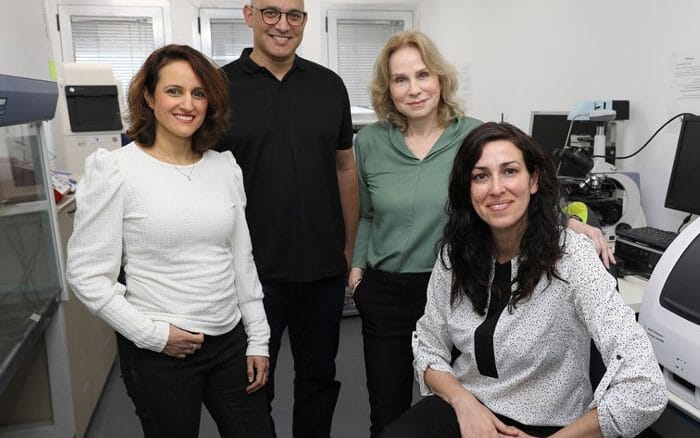 FoodTech start-up Wanda Fish Technologies has signed two agreements with Tufts University to advance the company's goals in the emerging field of cultivated fish. Under a licensing agreement, Wanda Fish gains exclusive rights to certain intellectual property in fish cell cultivation developed by Tufts researcher David Kaplan, a leader in the field of cellular agriculture. Additionally, a two-year sponsored research agreement with the university supports Kaplan's research into cellular agriculture-based production of fish tissue. Taken together, the moves will significantly propel Wanda Fish's strategies for producing sustainable, tasty, cultivated fish fillets.

Producing seafood from fish cells is a niche within the alt-protein scene that is rapidly gaining ground in the collective quest to address the challenges of the seafood industry. Wanda Fish was formed last year with financial and technical support from the Israeli Innovation Authority (IIA) and in conjunction with the The Kitchen FoodTech Hub. Wanda Fish already secured $3 million in its pre-seed funding round led by The Strauss Group's, The Kitchen FoodTech Hub. It has also gained investments from Peregrine Ventures, Pico Partners, CPT Capital, and MOREVC.
Wanda's development team in Israel is led by R&D director Malkiel Cohen, PhD, a respected expert in stem cells and genome engineering for the biomedical and agtech fields.
Sponsor message
UMass Sustainable Aquaculture Online Courses Aquaculture is an increasingly important source of safe, nutritious, and sustainable seafood for people worldwide. Globally, aquaculture production must double by 2030 to keep pace with demand. These increases in demand for aquaculture products, food security considerations, and job creation have generated an increased need for skilled workers.
Discover how you can be part of this rapidly expanding industry.
To create a top-notch multidisciplinary R&D team, the team turned to Kaplan, a professor of engineering at Tufts University. A well-known expert in biopolymer engineering, Kaplan is also a leading academic authority on cultivated meat, having recently received a $10 million grant from the US Department of Agriculture to establish the first national centre in the US dedicated to research in cellular agriculture.

Closest isn't close enough
Using R&D facilities in the US and Israel, Wanda Fish is establishing a proprietary, GMO-free platform for producing cell-based finless fish fillets of varying species, without placing any burden on the ocean and the lifeforce within it. "We start with a single, one-time sample of a real native fish muscle and fat tissues," explains Kaplan. "We then pursue the replication of the biological growth of fish, with the nutritional attributes, including protein and omega-3 content, as well as the flavour and textural properties. The results are clean, safe fish free of microplastics, mercury, or other chemical toxicities that are commonly found in some of the wild catch."

Dr Daphna Heffetz, CEO of Wanda Fish reveals the team have already made some headway in developing its first prototype of a fish fillet directly from fish cells. "Our platform includes animal-free growing medium, know-how in producing native muscle and fat tissues and specially customised bioreactors that will give us the capacity to scale up production and eventually bring our cultured fish products to cost parity with conventionally fished counterparts," states Heffetz.
"By integrating innovative proprietary applications from multiple disciplines, including cell-culture, biotechnology, food tech and culinary design, we will produce a versatile range of fish species to satisfy all preferences, at affordable prices and with uncompromising quality."