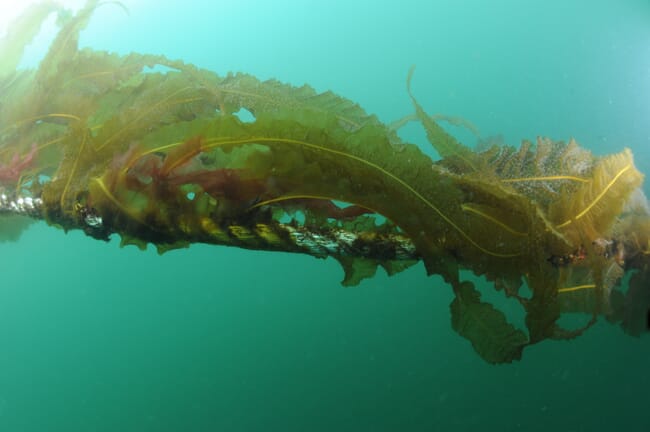 The job will involve spending time in Oban, London and abroad and is aimed at those "interested in pushing the boundaries of materials and engineering whilst mitigating climate change".
The biotech startup, which was profiled on The Fish Site in 2020, is looking to develop products, including biopackaging, from sustainably farmed seaweed. The role is suitable for an experienced chemical or process engineer, who will be responsible for the process development, scale-up, and technology transfer of the company's innovative biorefinery model.
Oceanium describes the role as "hands-on" and "requiring an evidenced based approach to design and decision making". It plans to have between five and seven processing facilities operational by 2030, so standardisation of design and execution methodology will be required.
Key qualifications include an engineering degree, ten or more years' experience in a food processing and/or bio-refining environment and experience in scaling processes from bench, through pilot, to full-scale manufacturing. Extensive experience of biorefinery down-stream processing technologies including dewatering, separation, filtration, purification and drying is also sought.
Responsibilities include leading the process development phase, including equipment and process selection for pilot trials and the full-scale plant design and the optimisation and design of product recovery processes.
Those interested should send a cover letter, current CV, salary requirements and availability to oceaniumpeople@oceanium.co.uk by 30 January. The full job description can be accessed here.