Andy Wilkinson, COO of Oceanium, outlined the huge potential of seaweed in bio-packaging and plant-based food ingredients in the coming decade – noting that at least 40 percent of plastic packaging is projected to have been replaced by a bio-based packaging equivalent by 2030.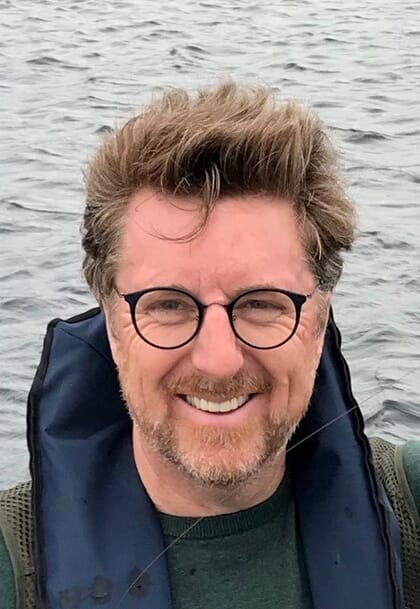 As the Oban-based company seeks to establish its first processing plant, he outlined that they planned to process a modest 10 tonnes this year, but to increase this to over 5,000 tonnes by 2024. However, he admitted, that perhaps the biggest obstacle is ensuring that there's enough seaweed available to fulfil the company's ambitious goals.

Wilkinson explained to delegates at the Scottish Seaweed Industry Association's annual conference last week that he may be new to the seaweed sector, but is no stranger to agri-foods, having worked with companies including Cargill and Bunge for close to 30 years – making him "very familiar with manufacturing efficiencies, scale and supply chain".
His background has also given him a good understanding how higher value products – including food products and nutraceuticals – can also be obtained from seaweed that's being processed primarily for bio-packaging.
"We're trying to have an impact on the plastics issue by making bio-packaging material, but also getting into using seaweed in plant-based diets for health and environmental reasons," he explained.
Wilkinson is convinced that the time is right for investing in the seaweed sector.
"When I look at the supply chain, the demand is off the charts for bio-packaging and on the food side it's the same story – in the UK people are converting to become vegans more rapidly than anywhere else," he reflected.
And he outlined the start-up's ambitious goals
"By 2024 – when we'll be processing 5,000, perhaps even 15,000 tonnes of seaweed - we're going to need a big plant," he reflected.
Improving seaweed supply
In order to ensure a steady supply for a facility of this scale, however, he pointed out that seaweed farming is going to need to scale up considerably, giving a number of tips for those looking to do so.
"In order to be an economically viable, sustainable seaweed farmer at scale, you're going to have to look after the social licence aspect, the environmental impact, the licensing and also accreditation," he noted.
"You've also got to operationalise the business by looking at farm design, installation, seed supply, harvesting cost, seed deployment, clarity in your tonnage projections, who's your customer and finance – all of that feeds into a cost and translates into what you'll need to receive per tonne of wet seaweed."
Other challenges for the farmers, he noted, include licensing, investment costs and access to finance, seed supply and price, as they bid to ensure a secure income they can rely on.
The need to improve productivity is another field where Wilkinson notes that there's room for improvement, but he sees cause for optimism.
"What some of the seaweed farmers in Norway have achieved in the last three years has been really impressive – they are really going for it in terms of improving productivity and are engaged in detailed monitoring to cause improvements," he reflected.
"Risk of crop failure is another issue. A lot of the farmers I've talked to have had a crop failure in the last few years and – here's a surprise for me – not one of the them was able to tell me why," Wilkinson pointed out.
This, he reflected, is a result of the fledgling nature of seaweed aquaculture, compared to traditional terrestrial agriculture which has hundreds of years of experience – and data – to draw on.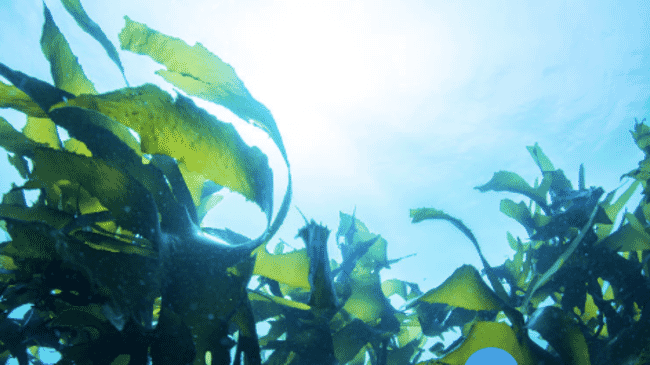 Processor's perspective
From a processor's perspective the most important thing, he stressed, is a reliable supply of seaweed.
"As a result we're currently looking at two varieties – Laminaria digitata and Saccharina – but we're also looking to expand that to other varieties to mitigate the risk. We need to have more than one supplier too. It's only when you have a reliable supply that you start to move to scale," he explained.
Another issue he's concerned about is the relatively short harvesting – and therefore processing – window, with seaweed risking contamination if it's not harvested before coastal warm up in the spring and the fact that the company has to process seaweed within 24 hours of harvest.
"We understand that due to weather conditions you won't be able to harvest every day so we're going to develop a process that allows us to process dried or frozen seaweed," Wilkinson reflected.
Looking ahead he believes that the broader potential for seaweed is considerable.
"We see lots of other opportunities for what you can do with seaweed – they're not even on the table today, but they will come once we've got the plant set up, and they're going to add more value," he predicted.
Wilkinson also stresses the need to engage with the community around where the factory is based, and has plans for a visitor and education centre to "pull the community in on this whole journey with us".
Although they have yet to announce the location of their facility, Wilkinson is confident they will be able to begin processing before the year is out and told The Fish Site that the SSIA conference had led to at least one very promising lead in their quest to become the planet's largest seaweed processing company.