Global interest in sustainable aquaculture and the "blue economy" has been growing – especially for projects involving marine species. However, a group of academics writing for the World Economic Forum believe that freshwater fish farms might be a better way to combat global huger and shore up food security. Their research, published in Nature Communications, shows that freshwater aquaculture comes with fewer economic and resource constraints than ocean farming. In their view, governments and funders should focus on improving land-based and freshwater aquaculture to meet the UN Sustainable Development Goals (SDGs).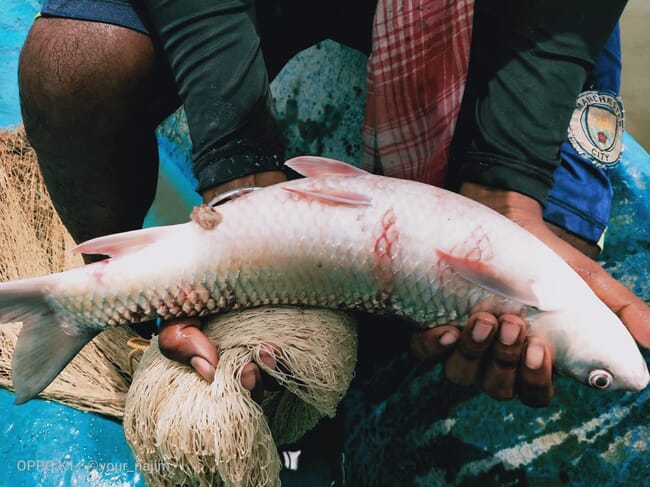 Why freshwater aquaculture could be more accessible and sustainable
Data from the FAO shows that freshwater aquaculture has been growing steadily for 30 years, with Asian countries leading the surge. Key freshwater species like carp, catfish and tilapia, are often herbivorous or omnivorous – meaning that they don't need large animal protein inputs to grow. In many cases, hearty freshwater species can reach slaughter weight on an inexpensive or plant-based diet. Tilapia and catfish species can be cultured in biofloc systems or other production methods that don't use any feed inputs at all. This makes the fish less expensive and easily accessible for many low-income farmers.

This isn't always the case with marine species – Atlantic salmon are carnivorous and need high-quality aquafeeds to grow. Growing fish in the ocean is also risky and expensive when compared to small earthen ponds used to culture freshwater species. Though technological advances have made ocean farming more sustainable and economical, it still comes with high startup costs. Investing in the hi-tech ocean cages required to grow marine fish like cobia and seabass may not be feasible investments for developing nations.
Because of these factors, the researchers believe that we are overestimating the food security potential of marine aquaculture. They also raise concerns about the environmental sustainability of ocean farming. Instead, they call for the global community to pivot towards freshwater aquaculture, saying, "policies and investments that seek to increase the availability and accessibility of affordable and sustainable farmed aquatic foods should focus on freshwater aquaculture."