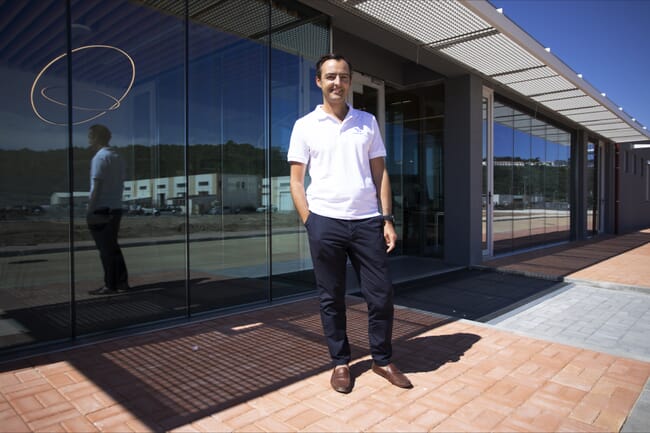 What inspired you to set up Oceano Fresco and what had you been doing before?
I founded the company in 2015 and initially divided my time between being a freelance consultant in Switzerland, working mostly with large pharma and agribusiness companies, and Oceano Fresco. What inspired me was essentially the notion that there were enormous opportunities to promote sustainable products, and specifically foods, through business models that were economically very attractive. In other words, that in markets such as bivalves there didn't have to be any sort of trade-off between business sense and a positive impact on the environment. Since 2019 I've been fully dedicated to Oceano Fresco.
Who are the other key people involved?
Besides the present and past investors, board members and advisors whose contributions are crucial, I've been surrounded from early on by a small technical team – Ana Cerviño, Andreia Cruz and Óscar Iglésias – who have shared much of the risk and have stayed on, mostly out of passion and belief in the vision.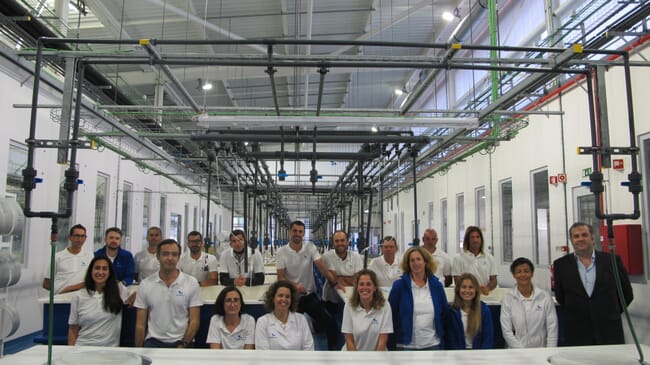 What clam species are you producing and what are your growing techniques?

We are focusing on Ruditapes decussatus and on Venerupis corrugata, two premium European species. We breed and grow them initially in a purpose-built hatchery in our Biomarine Center, where in the case of R. decussatus we also do selective breeding. Then we move them to our open-sea farm off the coast of the Algarve – set up in 2020 and the first of its type in the world.
There they grow to maturity in lantern meshes which are suspended in long lines across our 100-hectare farm. This system has been used for oysters but never, to our knowledge, in the open sea for clams. The species we grow take 18 months to 30 months from spawning to harvest size. The market for clams goes beyond the current consumption level because of the shortage of supply.

How do you differ from other shellfish producers in the region?
We believe we differ from all shellfish producers anywhere in the world. It is a combination of what we do and how we do it. Our vertically-integrated operations allow us to control the full production cycle. We are the first to grow clams in an open-sea farm, rather than producing them on the bottom of lagoons or estuaries, and are among the very few growing these animals in purpose-built, state-of-the-art facilities, at our Biomarine Center. We use digital tools to control the animals' life cycle and growth conditions.
More importantly, we think long-term and use scientific knowledge and reasoning to guide our business. This has very immediate consequences – such as being the only producer able to supply high-quality clams all year-round, not seasonally – and also, hopefully, long-term effects, including the capacity to produce higher-yield clams through years of selective breeding.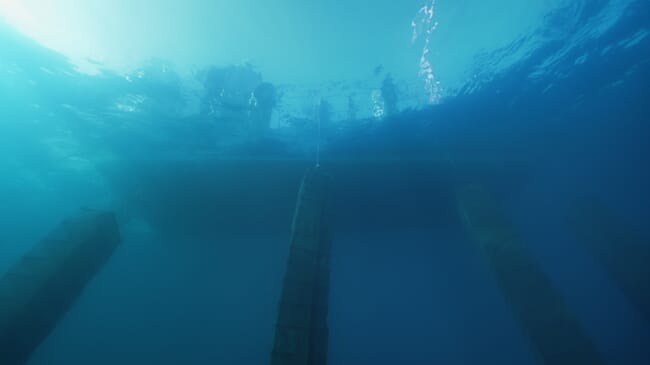 What are the key selling points of the business from a sustainability perspective?

Clams in general are a very sustainable food because they are low in the food chain, have a positive environmental footprint, and do not require arable land nor freshwater to grow. Adding to that, the way we grow our clams does not require any artificial feeding or antibiotics and does not have any negative impact on the surrounding environment. Actually, the shells capture CO2 and our open-sea farm has already generated a sanctuary effect, whereby various marine species are attracted to the site, strengthening the biodiversity of the ecosystem. We also try to be environmentally conscious in our commercial operations, as we serve customers and consumers.
It's worth noting that the Manila clam entered Europe a few decades ago and took over the natural habitat of the European native species, becoming a de facto monoculture. We are helping to bring back the native European species to the final market and farming areas.
What are the market opportunities for the clam sector in Europe?
We believe there is an untapped opportunity to promote the consumption of these clam species due to their environmental, healthiness and taste benefits. This is recognised by the market, where one can see a price tiering, with the European clam species selling at a higher price/ kg than the Manila clam (Venerupis philippinarum) and much higher than the so-called Vietnamese clam.
We see at least three levels of opportunity. In clam-consuming countries such as Italy and the Iberian countries, the opportunity is mostly to be able to supply a high-quality, native product – whose supply has been shrinking and subject to fluctuations – all year-round in a permanent, reliable fashion.
In countries in Europe or Southeast Asia that only consume other bivalve species such as mussels or oysters, the challenge is mostly to introduce European premium clams as a protein source that is similar but in some ways superior to those other foods, and that can be consumed in a number of relatively familiar ways.
Lastly, in markets that are not used to eating bivalves, the long-term challenge is to educate consumers as to the exceptional taste, nutrition, and environmental value of bivalves, and of clams in particular.
How have you raised funding previously and what do you intend to use the new funding for?
Previously we had raised about €14 million, mostly from venture capital investments as well as European and Portuguese public grants. The new funding will be largely directed at the ramping up of our commercialisation efforts, initially in Iberia, and all that they will encompass in terms of team expansion, improvements in production and logistics, branding, and so on.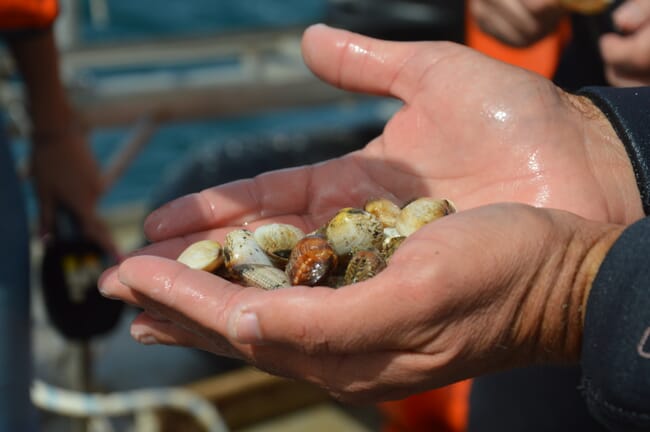 Other than the investment itself, what do the likes of Aqua-Spark and Semapa NEXT bring to the table?
Both Aqua-Spark* and Semapa NEXT have what we see as a healthy mix of environmental consciousness and business acumen. That will help us tread the right path between doing good and doing well. In addition, they both seem to think long-term, which means they will help us see the big picture of where the company can go and what choices it should make, without the pressure to increase short-term value. In a business that involves long cycles and which is here for the long run, we see this posture not only rare but essential for real success.
Why do you think that Europe's shellfish sector has struggled to gain the same levels of investment as, for example, the finfish aquaculture sector?
The main hurdle has been a vicious circle of short-term thinking, the relatively small size of the shellfish growing sector -in particular the clam sector – and indifference to knowledge and scientific reasoning. The sector needs players – both entrepreneurs and investors – with a long-term view, in order to increase quality and reliability. But for that you need larger-scale investments and you must support your operations with a knowledge base that lets you avoid some mistakes and learn from others, systematically.
The challenge has been to have all these elements in place in one company, which requires a certain type of entrepreneurial posture, assumption of risk, and personal resilience. Bivalves are one of the best protein sources in the world, being sustainable and naturally healthy and tasty. We believe there is untapped growth potential in the sector and space for Oceano Fresco and others to grow fast and grow big.
How do you think other shellfish growers can emulate your success in attracting investment / growing their businesses?
Think long-term, be resilient, and use scientific reasoning as an integral part of your strategy. It is also important to aim for a scalable business model.
What is your current production capacity and would you like this to grow in the coming decade?
We estimate our capacity at 600 tonnes per year. We are at ramp phase and plan to achieve this capacity in the next 24 months. We target productivity gains, both in the hatchery and open sea farm, and plan for future production expansion opportunities.
*Hatch is part of Aqua-Spark's investment portfolio, but The Fish Site retains editorial independence.