Spanish shrimp farm lands €16 million
Noray Seafood, Spain's pioneering land-based shrimp producer, has announced a €16 million investment to accelerate its expansion plans.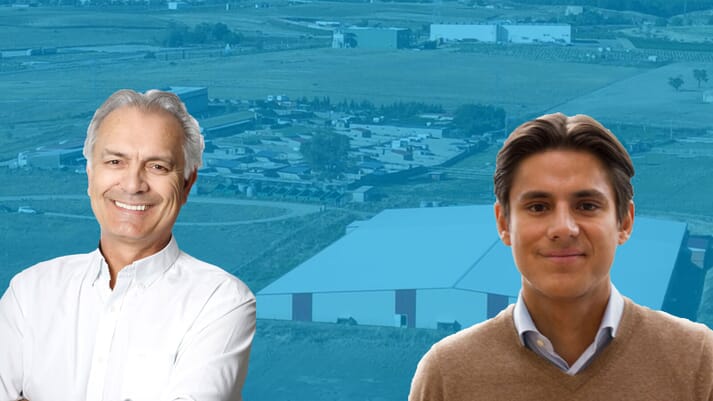 The transaction was led by Creadev with co-investors SWEN Blue Ocean, Stellar Impact (a vehicle managed by Telos Impact) and existing investors. The fundraising will be used to support the company's growth plans as it ramps up production capacity at its facility in Medina del Campo, about 1.5 hours north of Madrid.
Noray Seafood says that it is reinventing the shrimp farming industry with its unique approach to indoor shrimp farming using microbial technology, creating a controlled bacterial culture environment and a highly efficient operating- and capital expenditure profile. The process recycles 100 percent of all water, is free of any antibiotics or chemicals and avoid the challenges facing many conventional shrimp farms.
Read all about Noray's "hybrid biofloc" farming system here.
The full production process – from hatchery to harvesting – takes place at the same site, ensuring an ultra-fresh product. In the past 6 months, Noray has become the first indoor shrimp farm in the world, to receive ASC certification. And its raw shrimp have been awarded the highest possible score in the annual International Taste Institutes' Superior Taste Award.
"We are thrilled to be joining Noray Seafood and contributing to producing shrimps locally and sustainably in Europe. This investment fits into Creadev Food & Ag strategy of supporting on the long run cutting edge companies in the aquaculture, ag tech and consumer food," said Creadev Food's Alexandre van der Wees in a press release.
"Through our SWEN Blue Ocean strategy, we have been impressed by the quality of the Noray Seafood team and the excellence of an innovative technology that puts shrimp farming on track to sustainability," said Olivier Raybaud from SWEN Capital Partners.
"It has been a long and exciting journey in developing a system for indoor shrimp farming 300km away from the coast, to many locals' surprise. We are excited to continue growing and delivering shrimps across Europe," said Bjorn Aspheim, CEO of Noray Seafood.
"We are very pleased with this significant milestone for Noray and welcoming a group of investors with such an aligned mission to ours; supporting the Farm to Fork Strategy at the heart of the European Green Deal, or as we have been calling it, Pond to Plate," added Lars L Backer, COO and CFO of Noray.