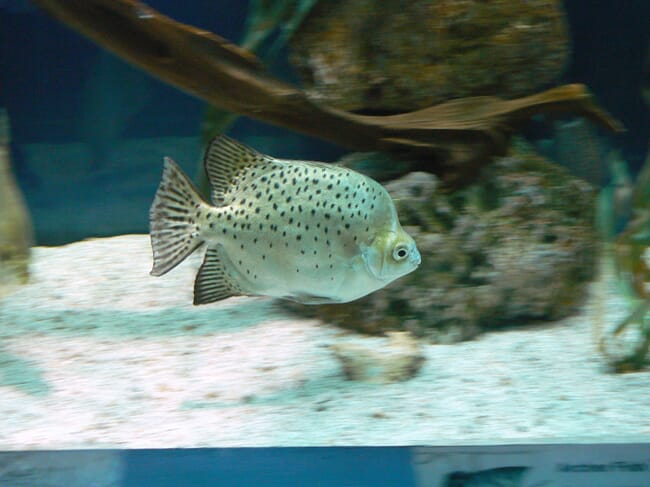 While the plans have been supported by the BVA hierarchy, the Fish Vet Society (FVS), which is a specialist division of the BVA, has voiced staunch opposition to the idea.
The debate has been sparked by a document presented to the BVA council on 20 April, which included a proposal to support "a ban on the import of all [live] wild-caught animals for non-conservation reasons, including fish".
Should the ban be enacted, the biggest impact would be on the marine aquarium trade, as more than 90 percent of aquatic marine animals used in both private and public aquaria are wild-caught, whereas freshwater fish tend to be captive-bred.
According to those backing the ban, it would both improve animal welfare and encourage the growth of captive breeding programmes for the most popular marine species. It would also, they note, bring the legislation in line with that governing other "non-traditional" companion animals, such as reptiles, amphibians, birds and mammals for the pet trade.

Welfare concerns
However, the ban is opposed by Dr Matthijs Metselaar, senior vice-president of the FVS, who argues that it has no scientific basis and that the alternatives proposed by those behind the ban would actually have significant negative impacts on habitats, socio-economic webs and fish welfare.
"If you look at what happened to the seahorse trade after the UK trade bodies decided to only market captive-bred specimens, you will see that a ban on live-capture doesn't always have its intended effect. Now that all the seahorses in aquaria are captive-bred, wild seahorses are now caught, dried and sold – in bulk, at a low price – for human medicine in China," Metselaar explains.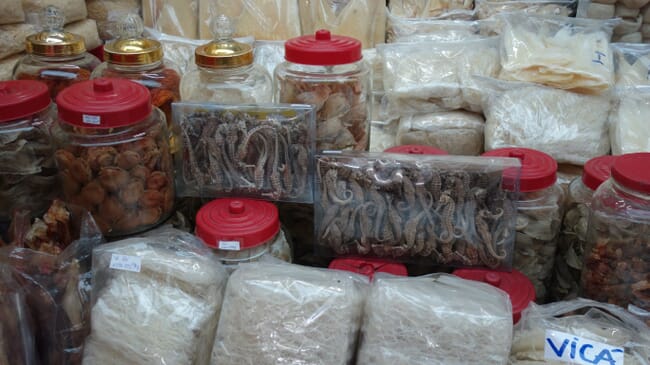 "Without wealth, there's no welfare," he continues – noting that it is important for animals destined for aquaria to be well looked after, in order to ensure a good price.
"The suggestion that economics should not be considered in welfare is both naïve and narrow-minded: without economics, there is no welfare," he adds.
"The welfare of the individual fish is important to us and we are of the opinion that this is not significantly, if at all, compromised during the capture process in the wild. We should, however, widen our scope and look at this from a one health perspective and the wild-catch industry is part of a much large web of positive sociological benefits," Metselaar continues.
Metselaar flags up a recent report by the Ornamental Aquatic Trade Association (OATA) which lists the key socio-economic benefits that the current live-capture trade generates, in particular for remote coastal communities.

"It is important to recognise that wild capture plays a role in sustaining local economies and provides important benefits to the communities in the country of origin," he observes.
Moreover, he adds: "Most wild-caught fish come from areas where, if not for the capture of these species, the local livelihoods would change from catching fish to more environmentally destructive practices, such as logging or commercial fishing."
Indeed, according to the OATA report, the ornamental fish trade provides livelihoods for "tens of thousands of fishermen and communities in remote areas that have fewer employment opportunities and less welfare provision".
Moreover, the report argues that those capturing ornamental fish have a vested interest in conservation.
"Fishkeepers are knowledgeable of habitats like reefs and rainforests and are empathetic to their conservation needs," it adds.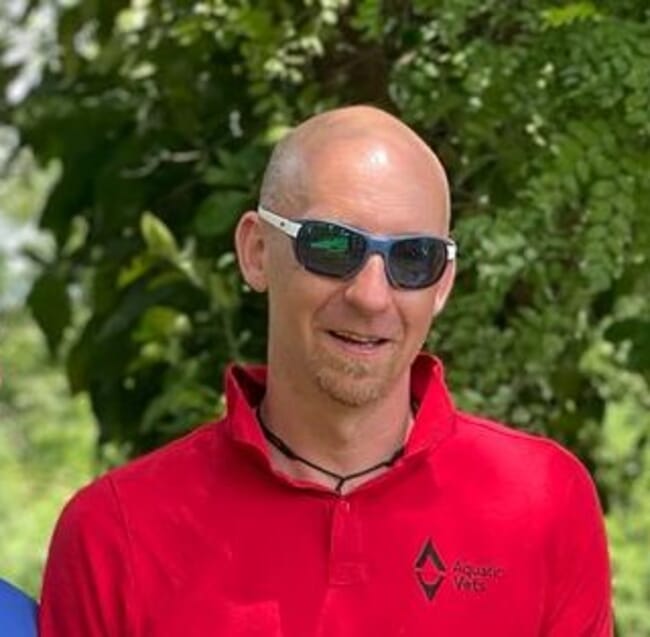 Aquacultural concerns
FVS also points to the fact that breeding programmes for popular ornamental species have brought their own welfare issues.
"There are several species of ornamental marine fish that have been bred in captivity, such as blue tangs and clownfish, which have been popularised by Hollywood movies. These breeding programmes are far from perfect and taking these species from the wild can be done sustainably (and without welfare issues) without any adverse impact on the wild population," Metselaar states.
"The FVS is supportive of breeding programmes, and members of FVS are already addressing welfare issues in these areas. The current issues, however, do not justify this as an alternative to wild caught fish," argues Metselaar.
"About 700 species are imported to the UK of which around 100 species make up the majority. You quickly realise that it would be not only difficult to optimise breeding programmes for those 100 species. It is also unlikely that the other 600 can be bred on a economically viable basis, compromising their welfare due to lack of commitment by the breeders," he adds.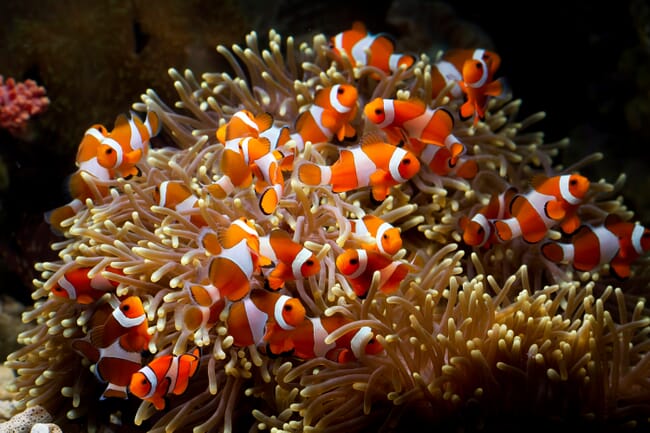 Low impact fisheries
Metselaar also points out that most marine species that are captured by aquaria are caught when they are juveniles. And given that most marine species produce huge numbers of juveniles, due to their low survival rates in the wild, he argues that harvesting a small proportion of these is likely to have minimal impacts on wild stocks.
"In comparison with most species of birds, mammals and reptiles, fish have a significantly higher number of offspring which relates to a high mortality and predation rate. Taking a percentage of these individuals does not impact the overall population status of that species," he explains.
Poor practice
As a result of these factors, Metselaar argues that the BVA hierarchy is ignoring the science and making their decision based on preconceived ideas.

"The FVS has put forward an array of scientific evidence supporting our viewpoint, whereas those who oppose and dismiss these views have provided no evidence, and base their views solely on what appears to be personal and anecdotal experience, from other species. This is inherently incorrect and is far from the spirit of the evidence-based philosophy the BVA is trying to cultivate," he explains.
"As the ban is not based on scientific evidence we urge the BVA to listen to us, or go ahead and back the ban without our support," he warns.
"If there truly are significant issues surrounding wild-caught fish we would like to hear about those. Otherwise the FVS would insist on a statement within the policy that the policy on fish is against the advice given by the FVS as a specialist division of the BVA. At that point the FVS will also release a statement on why we are not supporting this policy, giving the reasons for this stance and protecting members of the FVS against any resulting damage to the veterinary profession and fish veterinarians in particular," Metselaar adds.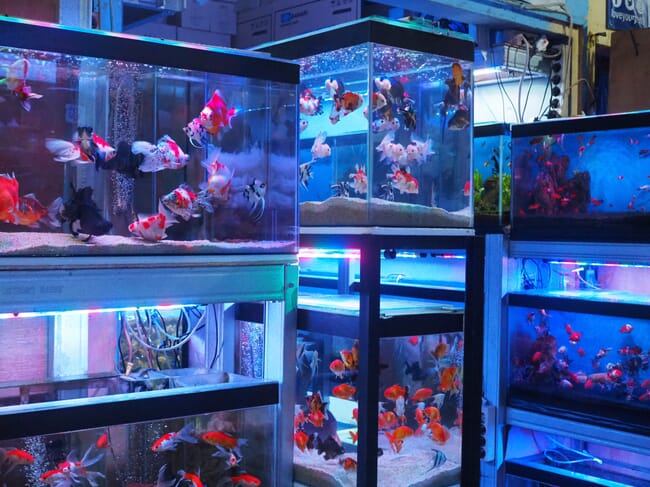 The FVS alternative
Instead of accepting the need for a blanket ban, FVS is advocating for the introduction of a specific policy covering the wild capture of fish for the pet trade, rather than lumping them in with birds and reptiles.
"All a blanket ban would do is cut yourself out of the conversation. You will have no influence any more and it is likely that unwanted practices, if they are there, will continue and just divert to other markets," argues Metselaar.
"Due to the significant differences in fish ecology, husbandry and management that make it impossible to include them in the current BVA NTCA policy on wild capture, we propose a separate BVA policy on fish welfare, to which the FVS would be happy to contribute. This could include ornamental fish, aquaculture (as this is not captured in the sustainability policy), angling and perhaps even commercially wild-caught food fish," FVS states.
"The industry has proven that they are very good in self-regulation. Show us what is wrong and we will fix it in a timely manner, as we are passionate about our fish and want to offer them a life worth living," says Metselaar.
The FVS have been in discussions with the British Veterinary Zoological Society to look for possible solutions to this issue and have made some progress towards a compromise on this subject.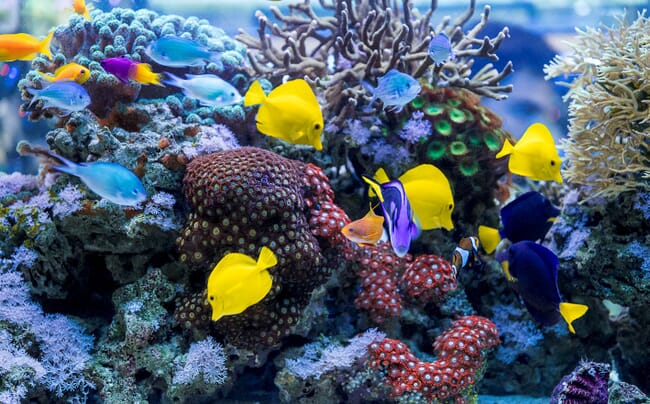 Next steps
While many members of the BVA may still be still undecided, the FVS stance has helped to delay the final decision, and FVS have been offered an opportunity to supply more evidence to justify their preferred option.
"If the BVA were to go forward with this policy in its current form, it would severely damage the profession as it would be seen as unscientific, naïve to the workings of the industry, and would further support the field opinion that vets don't know anything about fish," Metselaar concludes.
The FVS will go back to the non-traditional companion animals debate in June with more scientific evidence. The BVA is to discuss it again at their next council meeting, which is due to take place in mid-July.