Seaweed supplement helps Sweden sell "methane-reduced" beef in supermarkets
Swedish supermarket Coop is selling LOME, the world's first "methane-reduced" beef, after sourcing beef from cows that were fed a new seaweed supplement from Volta Greentech that reduces enteric methane emissions.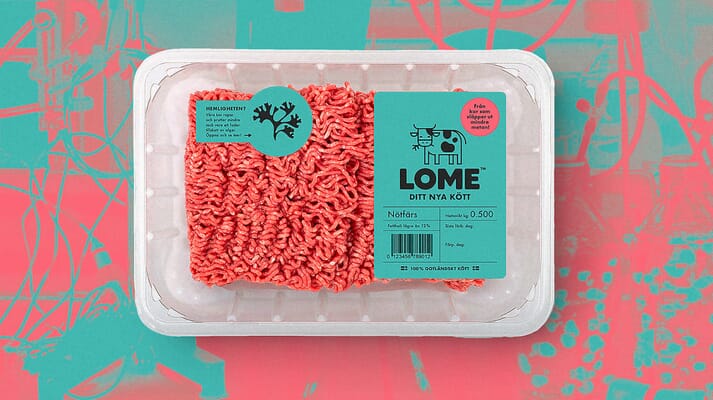 Selected Coop stores in Sweden are selling a limited-edition run of "low-methane" ground beef, sirloin steak and beef fillets from cows that have been fed the red seaweed Asparagopsis. Various trials demonstrated that including Asparagopsis supplements in cattle diets cuts emissions of methane, a powerful greenhouse gas that cows emit when they digest food.
"This is the first time that low-methane beef is going out to consumers," says Fredrik Åkerman, cofounder and CEO of Swedish seaweed startup Volta Greentech. The company joined forces with Coop and emerging food company Protos to bring the beef to market in a pilot project. The packaging features a cow eating seaweed and explains the potential benefits of the dietary supplement. When translated, the package says: "The secret? Cows are burping and farting less thanks to our pre-addition of algae." The brand name, LOME, stands for "Low on Methane."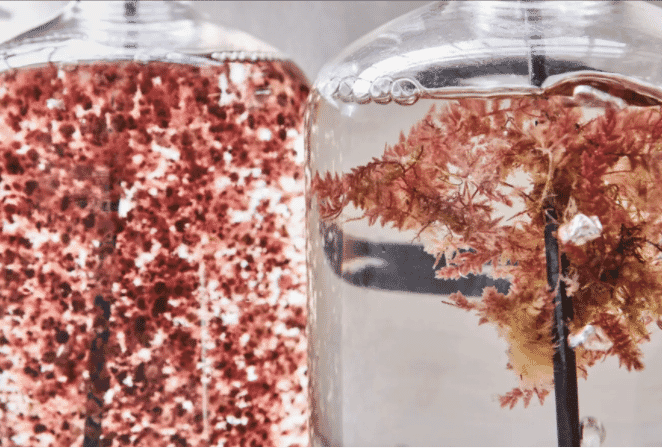 Outside of Sweden, various food brands, farmers and seaweed producers are pushing to bring algae-based products to market. European dairy company Arla Goods is planning to test seaweed supplements. Ice cream company Ben & Jerry's is testing seaweed with some of its dairy suppliers as part of its commitment to cut the carbon footprint of its products.
Though these are welcome developments from the dairy industry, seaweed producers still face multiple challenges when trying to scale up production. Sweden's Volta Greentech is producing seaweed on land instead of harvesting from the ocean. The startup is still developing the systems it will ultimately use. Fredrik Åkerman says that using a land-based system is the best way to ensure the fast-growing seaweed maintains its quality. "We're still testing different prototypes of growing it in greenhouses and growing it in warehouses," he says.

The seaweed already has been approved for use in cattle feed in Sweden. And although the FDA hasn't yet approved it in the US, farmers and food brands are ready to use it. "A lot of other food brands that we've talked to previously are starting to see now that this is working, and it's a real solution," Åkerman says. "Growing is a bottleneck in the production. So we can invest in that now because we know the demand is here."