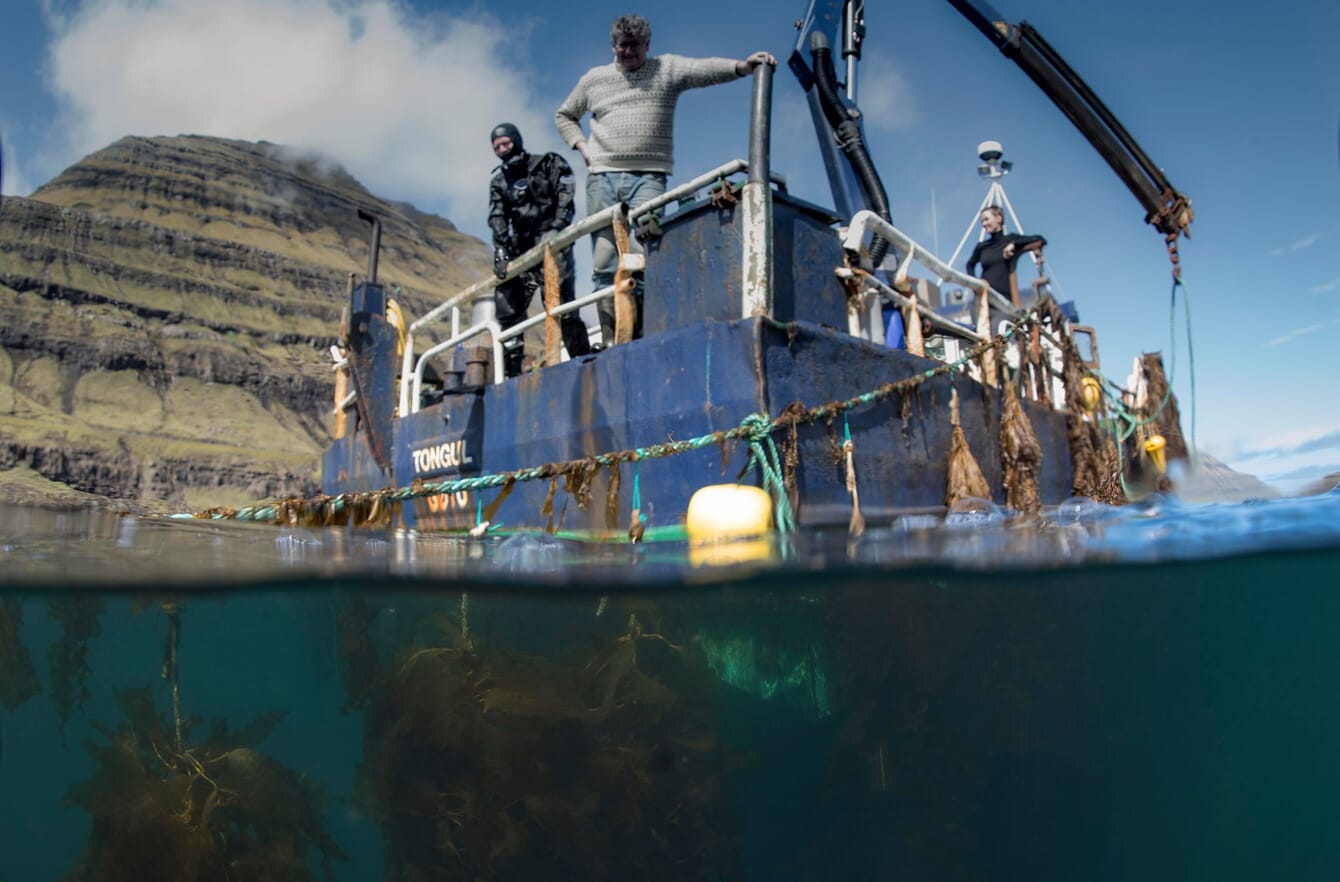 So explains Olavur Gregersen, the co-founder and CEO of the Faroese company, who can back up his ambitions with a decade of hard-won experience at the cutting-edge of Europe's seaweed farming sector.
The roots of Ocean Rainforest
Gregersen, who was helping startups raise funding at the time, first came across the idea of seaweed farming in 2007, when he was approached by a young man looking to mitigate climate change through seaweed production.
"I helped him to get his first funding and liked the idea, so became a shareholder in the company," he explains.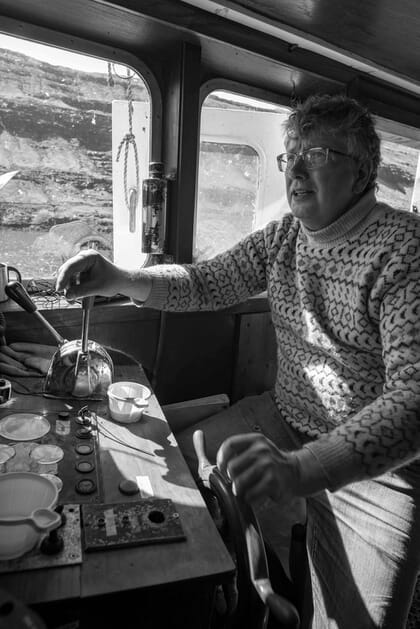 Despite the pair's enthusiasm, it was a long time before their first lines were in the water.
"It took three years to get the necessary licences, and design the rig system, and we put our first lines in the ocean in 2010," he recalls
Over the next two years, Gregersen waited to see how the system was working, and in 2012-2013 needed to decide whether to invest further in seaweed cultivation.
"I liked the idea – there's the bioremediation element, with the seaweed absorbing carbon dioxide and nitrogen from the water, and we could also use the seaweed to replace fossil fuel-related products as well as foods and feeds. What I liked was having a completely sustainable feed stock," he reflects.
Finding a market
At the time, however, Gregersen was unsure of the market for seaweed.
"We thought it might be used for bioethanol, it was a serious candidate back in those days. It's still possible, but the prices aren't enough, so we began to look into food and feed uses instead," he explains.
In 2021 Ocean Rainforest expects to produce 250 tonnes of seaweed and, according to Gregersen, 80 percent of this will be fermented and then sold to a Danish producer of pig feed. This feed is currently being sold largely in Denmark and the Netherlands, but they have plans to expand the market to Spain, Italy and Poland this year too.

"The fermented seaweed as a probiotic effect on the gut systems of pigs and it's especially good for the general health of the sows," says Gregersen.
The seaweed is used to make up 2-5 percent of the pigs' diets and pig farmers have seen significant benefits of including it in their formulations, especially when co-fermented with canola.
"It reduces the feed consumption of the sows, their antibodies go up by 30-40 percent and it has a direct impact on piglet health, reducing mortalities by 3-4 percent. It means they need less feed and fewer antibiotics, that they produce more piglets and the farmers' profits increase," he observes.
Results such as these are promising for a sector that is attracting a new generation of idealists and impact investors.
"It's becoming increasingly popular, especially among millennials, who see it as a more sustainable food, a means to mitigate climate change and a way to have a positive impact on the marine environment – it increases biodiversity and absorbs nutrients from fish farms, agricultural run-off and from the cities. Fifty percent of the nitrogen in salmon feed, for example, is excreted into the water. Seaweed can help to balance this, while it takes up C02 through photosynthesis," Gregersen explains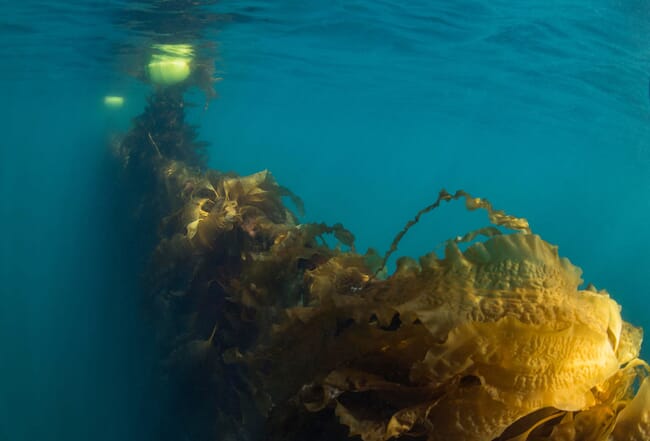 Ocean Rainforest is keen to back up these sentiments with research and is involved in a number of projects to assess the uses of seaweed. For example, seaweed is also thought to have huge potential as a health product for humans, and Gregersen notes that the results of the European funded project Macro Cascade – investigating how seaweed can reduce gut inflammation in humans – are due to be published on the project's final web based conference on 24 March.

The company is also partner in the ClimeFeed project, which investigated whether brown seaweeds, such as kelps, can help to reduce methane emissions in cattle – a characteristic that has more often been associated with red seaweeds such as Asparagopsis.
"We'd like to make cattle farming as climate neutral as possible and seaweed can contribute – including the brown kelp species that we can cultivate at scale, particularly if it's pre-processed, via fermentation to obtain the desired functionalities," says Gregersen.
Regarding the fermentation process itself, Gregersen is keen to point out that it's an energy-light process which uses microbiology, in the form of lactic acid bacteria, to make it more digestible and at the same time it provides pre- and probiotic functionalities. It is made storage stable withoutthe requirements of energy-intensive drying methods..
The company is currently producing three different seaweed species, although the main focus is on Saccharina latissma, which is commonly known as sugar kelp.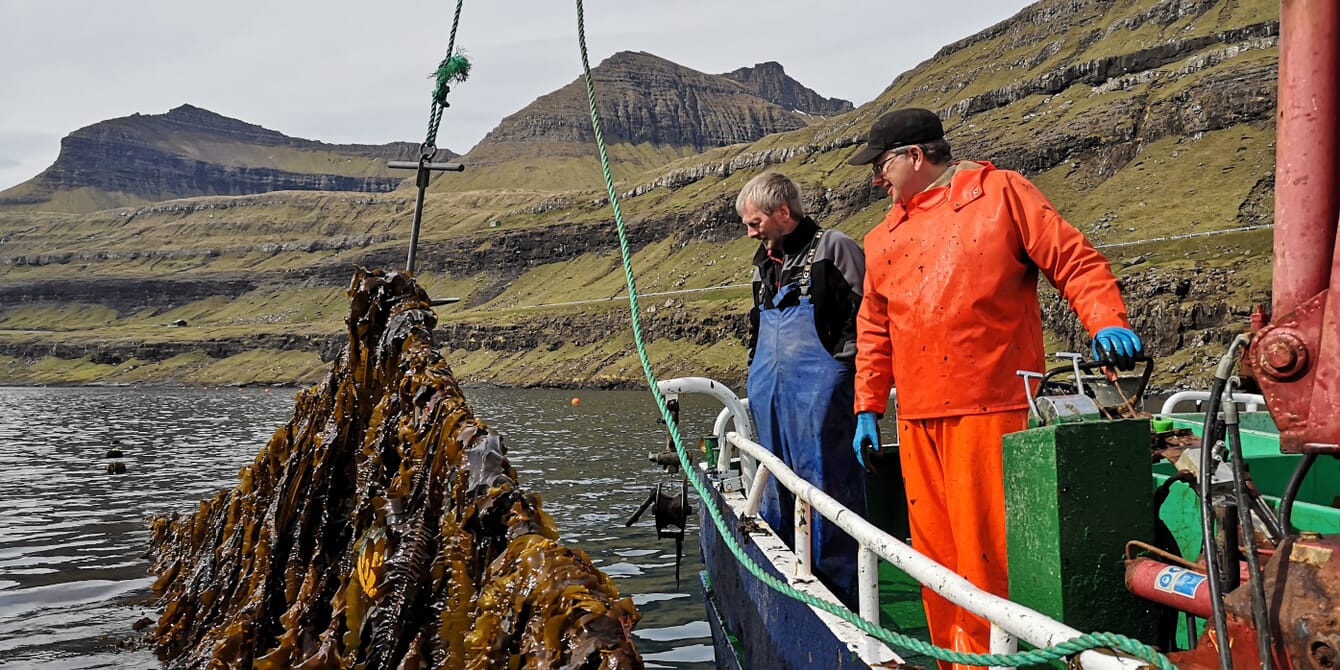 Indeed, this is the only seaweed they seed on their lines, but two others take root naturally.
"In three years we can get up to six harvests from one seeding," says Gregersen.
Initially it is the saccharina, with a small amount of Alaria esculenta (making up 20 percent of their harvests) which is largely processed for human consumption. After the final harvest of these crops Laminaria digitata (a form of kelp sometimes referred to as oarweed) self-seeds, allowing for an additional harvest, and accounting for about 10 percent of their overall production.
Gregersen aims to increase production from 80 tonnes last year, to 250 tonnes in 2021 and 1,000 tonnes in 2022.
"We're trying to scale-up as fast as possible. We now have the licences, committed shareholders and funding to part of this expansion plan. But we are also planning to raise new investor capital in 2021 to ensure continued investment in increased cultivation capacity. We have also contracted a new multipurpose seaweed vessel, which can both harvest and seed the lines, which is due to be delivered in July and will enable us to scale up faster," he says.
IMTA?
One of the great hopes of the aquaculture industry – both for seaweed farming and finfish production – is that the seaweed can help to bioremediate the nutrients that enter the water column around fish farms. But Gregersen says this isn't so straightforward.
"We farm in the same fjord as the salmon producer Bakkafrost, but under Faroese law we need to keep at least 500m from the edge of their farm. Co-location is a good idea, but I don't know if we have much of an effect, because research on the uptake of nutrients suggests that you have to be very close to have a localised impact, so we must look instead at the overall balance of nutrients in a region," he notes.
Plans to expand
Ocean Rainforest currently operates two sites, covering 12 hectares, containing an astonishing 100,000 metres of seeded lines. The company aims to establish two more sites, bringing it up to 25 hectares, with an additional 120,000 to 180,000 metres of lines, by the end of the year.
This expansion has been made possible thanks to fresh investment of €1.7 million in 2020, following an investment round led by WWF.
"Impact investors see seaweed as an exciting business area, as a means of mitigating climate change and producing biomass from the oceans, but it's definitely still early days. The main challenges are scaling up and finding market applications – something seaweed entrepreneurs are struggling with and investors are aware of," he reflects.
As a result, the company is looking to balance commercial activities with research, and one of the most exciting projects that they are currently taking part in is a demonstration project in Southern California, which is looking into the production of giant kelp. Called Macrosystems, the three-year project is being funded by a grant from ARPA-E. One year in, and they are now due to deploy their first seeded lines off the coast of California this week.
"Combining pioneering and business-related projects, some of which are funded, is part of our strategy to build up capacity in cultivation," says Gregersen.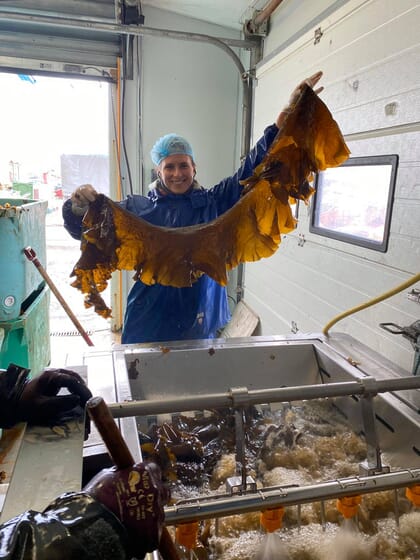 A strong team
The company currently employs seven people in the Faroe Islands and four in California, and Gregersen is keen to point out their range of skills, their relatively young age (most are in their late 20s and early 30s), relevant academic background and the fact that more than half are women.
"We're a young, professional team, with a clear majority of females – which also indicates the high interest from females in the western hemisphere to develop this new industry sector-" he reflects.
Looking ahead, Gregersen is determined that the groundwork laid down over the company's first decade is going to enable rapid expansion – both in the Faroes and further afield.
"By 2030 we want to be producing 1 million tonnes of seaweed a year – not only in the Faroe Islands, but also around the world. It might sound like a lot today, but it's nothing compared to amounts of biomass required by our target market segments – if they begin to use seaweed as food or feed additive. It is a bold vision and we need to prove that we can do the initial scale up work first," he says.
In terms of location, Gregersen is open to suggestion, but is looking at areas on, or a little below, the Arctic Circle – including Norway, Scotland, Ireland, the Gulf of Maine and Alaska – as these have the right oceanic temperature profiles, as well as nutrient supplies.
"It's likely to be similar in the Southern Hemisphere – in countries such as Chile, South Africa and New Zealand. In all these regions we are keen to establish local partnerships," he concludes.