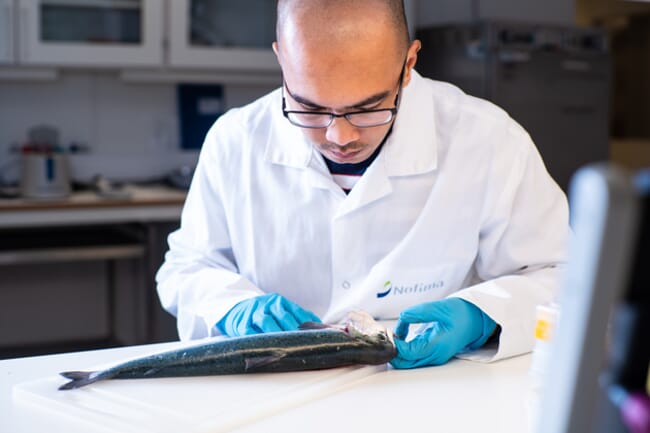 The preliminary findings indicated that peracetic acid is not harmful to the salmon, that it has an effect on the amoeba that causes the disease and that it carries a low environmental risk.
However, when the researchers started treating AGD-affected salmon with peracetic acid in controlled trials, the effectiveness of the treatment was variable, suggesting the treatment is not yet fully ready for use to treat AGD.
Several peracetic acid-based products were tested, at different doses and using different methods of administration.
Effectiveness against AGD is variable
Although the treatment appeared to reduce the parasitic load, it did not kill the amoebas. The scientists also found that microscopic changes in gill tissue continued to develop after conclusion of the treatment.

"We nevertheless believe it is worth continuing our research in this area. The data we have indicates that peracetic acid has potential, but we still need to optimise the treatment," says Carlo C Lazado, project manager and senior scientist at Nofima.
The report from the research project has recently been submitted to the Norwegian Seafood Research Fund (FHF).
Potential use in aquaculture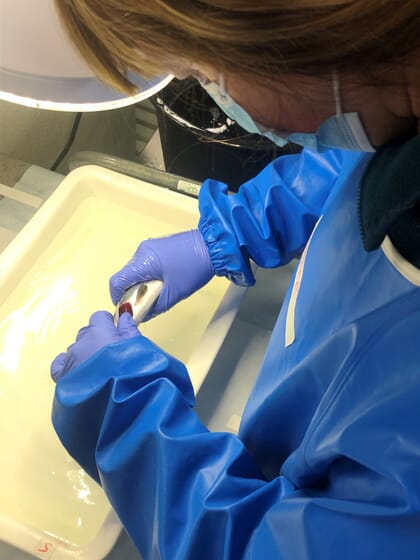 The research has provided a lot of useful knowledge about treatment against AGD using peracetic acid. Peracetic acid is already the most widely used disinfectant in recirculating aquaculture systems in Norway.
"We have made significant progress in understanding the chemistry and biology behind one of the most sustainable disinfectants in aquaculture – peracetic acid. We believe that this knowledge is not only valuable when considering treatment options for gill health issues, but also in connection with other uses of peracetic acid in aquaculture, especially as a routine disinfectant to ensure increased biosecurity in recirculating aquaculture systems," says Lazado.
The research has been carried out in the Peragill project, funded by FHF. Nofima's partners in this project have been the Norwegian Veterinary Institute, the Technical University of Denmark (TDU), Quantidoc AS and Lilleborg AS.