The EU and North America account for about 45 percent of Myanmar's aquaculture and fisheries exports – which were forecast to be worth $750 million in 2020 - while China and Thailand account for the remaining 55 percent.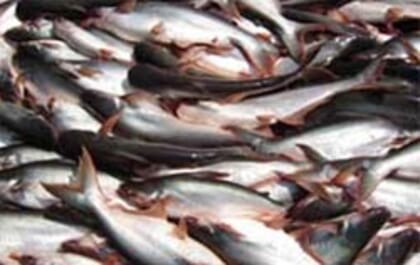 "Exports have collapsed. All international orders have been cancelled and we have not received any new orders from the European Union (EU) since they are all locked down," U Myo Nyunt, secretary of the Myanmar Fisheries Products Processors & Exporters Association (MPEA), told the Myanmar Times.

The drop in demand will affect businesses throughout the seafood supply chain. "At first, those operating cold storage facilities did not have any income and some had to shut down. Now, factories are not allowed to open and jobs are dwindling," said Nyunt.
With losses mounting in April and May, the MPEA expects fishing and aquaculture activities to grind to a halt from June to August, while the aquaculture sector could face longer disruption if farmers are unable to restock during this time.
As a result, the MPEA is projecting the largest loss in history for the sector for the six months between March and August and the industry is now calling on the government for more aid.
"Tourism operators and garment manufacturers are receiving government loans and aid from the EU as a result of COVID-19. But aquaculture and fisheries are not in the government's list of sectors most impacted by the virus and we have not received EU subsidies even though we contribute significantly to exports," said Nyunt.