Priced at £300, the luxurious 375g Royal Fillet will be available exclusively in Selfridges and online at www.rrspink.co.uk from 22 July.
Designed to celebrate RR. Spink & Sons 300-year anniversary, a small batch of just 300 fillets will be produced; each one crafted using traditional techniques passed down through the generations.
A guaranteed one-off release, the Royal Fillet will be the world's most expensive smoked trout ever produced.
Hand cured with a bespoke blend of crushed sea salt, Dundee Marmalade and fresh Perthshire raspberries, the fish is smoked over a variety of native Scottish woods, including oak, cherry, pine and beech.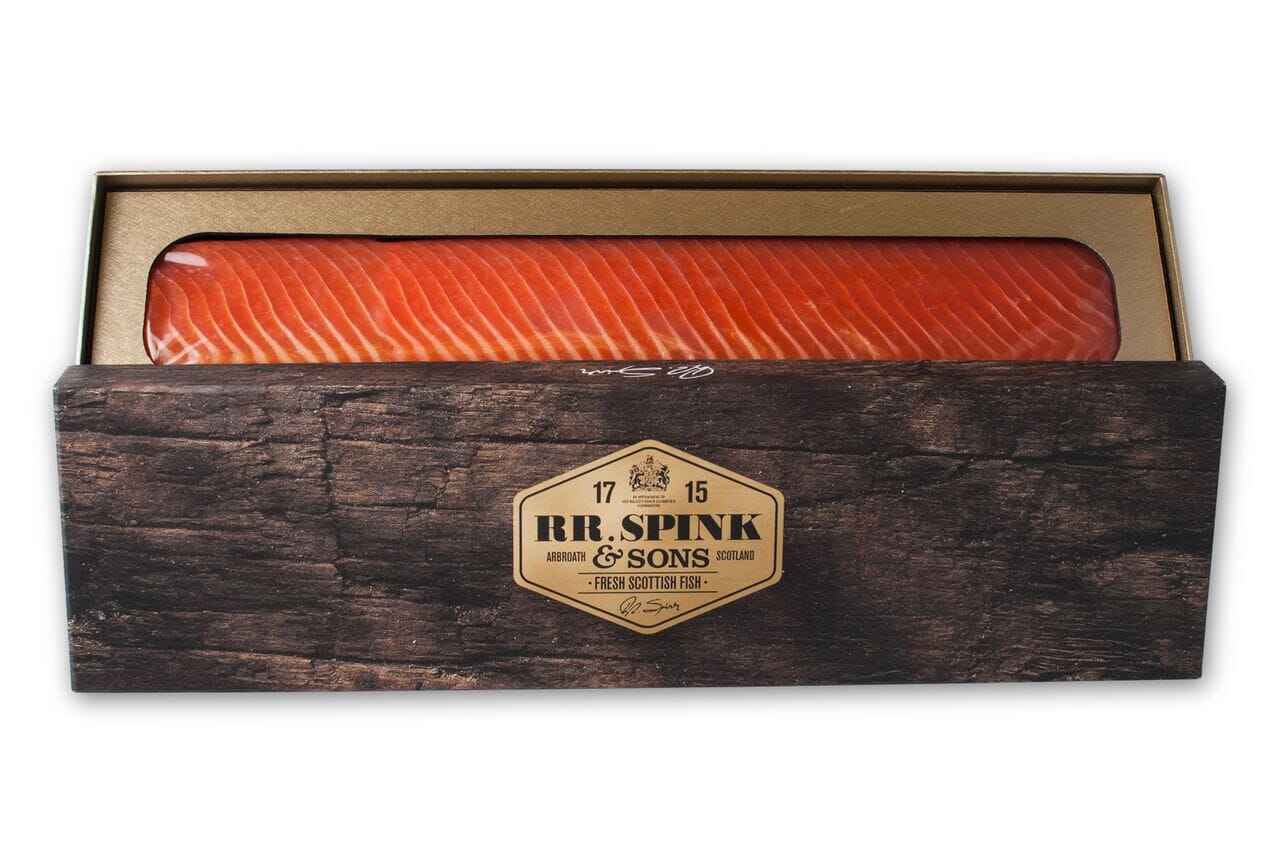 Following a four-day slow maturation period, the result is a delicate fillet of premium Scottish trout, housed in a commemorative presentation case. Each box will be hallmarked with a seal of authenticity, including the edition number.
Inspired by the 300-mile round journey between Loch Etive in the Scottish Highlands - where the trout is sustainably farmed - and Arbroath - RR. Spink & Sons' ancestral home - each fillet offers food lovers an exclusive slice of RR. Spink & Sons' history.
Scott Fraser, New Product Development Chef at RR. Spink & Sons, was responsible for the creation of the fillet.
"We were inspired not only by RR. Spink & Sons' 300 years of history but also by the flora, fauna and culinary history of Scotland," said Mr Fraser.
"The best way to enjoy this sumptuous fillet is on its own, thinly sliced in order to appreciate the texture and loch-fresh flavour to its fullest.
"For added luxury, enjoy with a glass of Champagne and uninterrupted views of the Scottish Highlands."
Arnaud Duret, Selfridges Fresh and Confectionery Buying Manager commented: "Selfridges Food Hall is an iconic destination for the very finest in world wide produce.
"We are tremendously excited to be able to offer our customers this exclusive and beautiful piece of Scottish heritage from one of the country's oldest food producers."