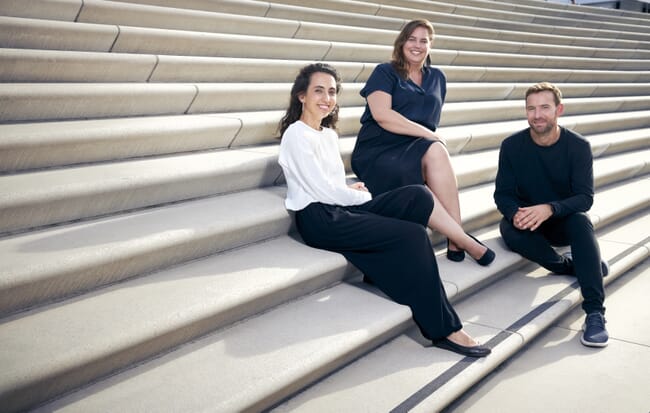 The Hamburg-and-Lisbon-based company was recognised from almost 350 applications received by the BNEF, for its potential impact on greenhouse gas emissions and environmental sustainability, its degree of technology innovation and novelty, and its likelihood of adoption and potential scalability. MicroHarvest's protein production process suitably impressed the judges, earning the company its place alongside a prestigious group of Pioneer awards alumni.

According to MicroHarvest, their proprietary technology – based on biomass fermentation – produces an ingredient that contains over 60 percent raw protein, within 24 hours. Possible applications range from animal feed, to direct application in food.
The company operates within the accelerating segment of fermentation-enabled alternative protein that attracted $3.69 billion investment in the last decade, with a 37 percent increase in Europe in 2022. Aside from the booming alternative protein market for human food, MicroHarvest ingredients will also serve a pet food market estimated to grow to over $130 billion by 2030 - and a $62 billion aquafeed market.
Katelijne Bekers, MicroHarvest co-founder and CEO, commented on the announcement: "To be awarded this prestigious Pioneers prize by the BNEF amongst such impressive competition is something that we're extremely proud of. The MicroHarvest team have made significant progress in overcoming the challenges associated with scaling biotechnological processes. We're developing technology that fuels the resilient food system of tomorrow producing the nutritious and sustainable protein ingredients that the world will need in a very near future. We have already successfully completed a production trial at scale within our first two years, which is an exceptional speed in the fermentation-enabled alternative protein space. Based on our results to date, we are confident that we can marry the sustainability and scale necessary to become a champion of future protein in the B2B ingredients industry.
Claire Curry, selection committee co-chair and global head of technology, industry and innovation research at BloombergNEF, stated: "The search for new climate-technology solutions has never been as urgent. Technologies under development now must scale by 2030 if they are to play a significant role in helping reach net-zero emissions by 2050. Over the past three cycles of the Pioneers competition, we have chosen to focus on innovation areas where there are particularly large decarbonisation hurdles. My belief is that our 2023 winners have the technology edge, the talent and the right support systems to play a significant role in overcoming the hurdles in scaling green hydrogen, producing sustainable metals at scale and in decarbonising our food production system. We have now had 141 Pioneers winners since 2010, many of which have played an essential role in the energy and climate transition since their win. I look forward to seeing our 2023 winners do the same in the next decade."