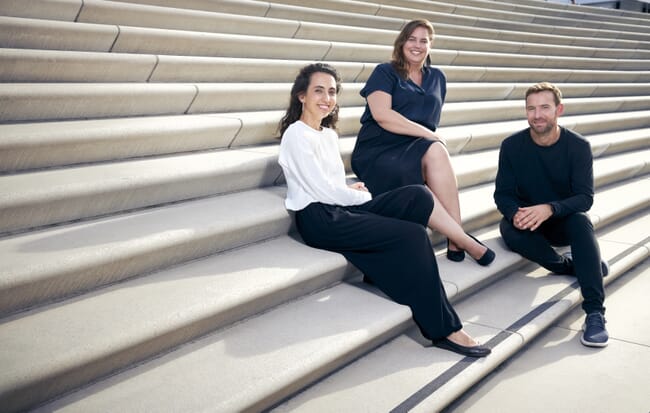 The Hamburg-based company was named as one of the main players tackling key challenges in building towards a net-zero economy for the development of technology able to harness the power of microorganisms to produce nutritious and sustainable protein. According to the startup, this proprietary technology - based on biomass fermentation - enables production at a speed and efficiency that far exceeds existing other approaches. The result is an ingredient that contains over 60 percent raw protein, and which can be produced within 24 hours from input to output.

Possible applications range from animal feeds to human consumption, with aquafeeds a likely candidate.
As MicroHarvest CEO, Kateljne Bekers, told The Fish Site: "MicroHarvest has already shown in first acceptance tests that we can replace at least 10 percent of the fishmeal in shrimp feed, without impact on growth. The micronutrients we produce have potential to function as semi-essential nutrients to further boost performance. Our technology allows us to be highly scalable and efficient, which we are confident will enable us to play an important role in the future of aquafeed."
This year's BloombergNEF (BNEF) Pioneers awards received almost 350 applications from 42 countries, with only 22 making it on the shortlist. Many of the companies selected as BNEF Pioneers over the last ten years have gone on to play a significant role in the global low-carbon transition.
A team of experts at BloombergNEF will now evaluate the finalists against three criteria: their potential impact on greenhouse gas emissions and environmental sustainability, their degree of technology innovation and novelty, and their likelihood of adoption and potential scalability. Winners will be announced in April this year.
"We're extremely excited and honoured to be named as one of the six finalists and the only European company in our category. This is an important achievement for the team, who have worked relentlessly on developing technology that fuels the resilient food system of tomorrow thanks to the production of nutritious and sustainable protein at scale. Despite the complexities associated with scaling biotechnological processes, our technology has enabled us to already complete a successful production trial at scale at the Bio Base Europe Pilot Plant in Belgium. After less than two years from founding MicroHarvest, we're now edging closer to turning our technology and process into real life applications in the very near future," said Bekers.