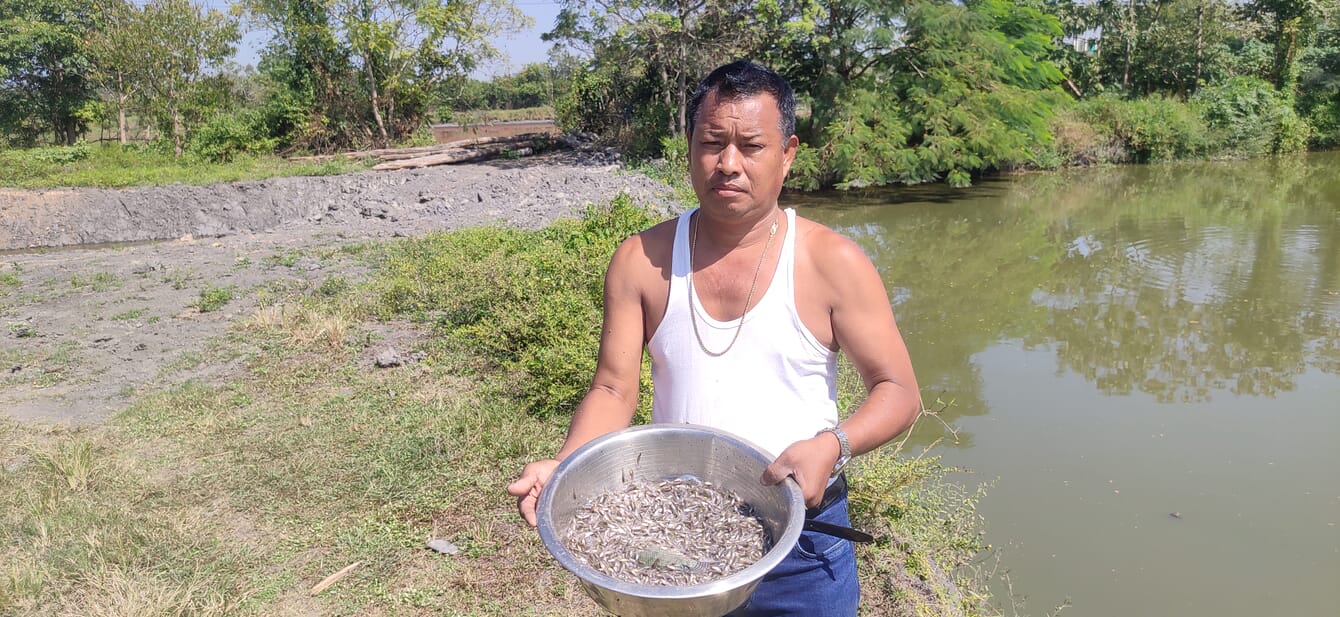 What inspired you to embark on a career in aquaculture?
My family has been into paddy [ie rice] cultivation for several decades. My father was also a farmer and I joined him. But it hardly brought much profit and we could barely eke out a livelihood. A saw an opportunity after a trader in our area ordered Indian major carp (IMC) seedlings from Kolkata.
This is around 1,500 kilometres away from Imphal, our state capital, so he had to incur significant transportation costs, while many of the fish died on the journey too. I did some groundwork and found that our state was suffering from a severe shortage of fish seeds, so I then started producing seeds from my two ponds in 1981.
The two ponds covered less than one acre. I started by purchasing fish seeds from friends and then sold juveniles after two to three months. I made a profit of Rs 15,000 ($183) in my first year.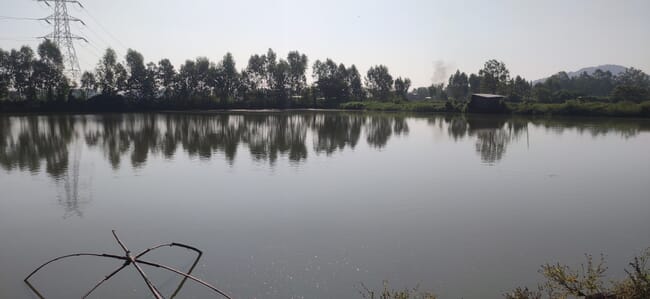 What is the size of your farm and what species do you produce?
We now lease and operate 35 ponds across 10 hectares. We produce Indian major carp, tilapia and also indigenous species like anabas (Anabas testudineus). We produce around 2 crore (20 million) ova, 20 lakhs (0.2 million) yearlings, 30 lakh (0.3 million) fingerlings and 50 lakhs (0.5 million) fry. The production season is normally from May to September.
I used to do seed production in hapas (fixed net enclosures) but have switched to concrete tanks his year which has resulted in a rise in production. The production of ova rose from 40 lakhs (4 million) last year and to 2 crore (20 million), this year. The stocking density of fry is around 20 lakh (2 million) per acre, while for fingerlings it is 1 lakh (100,000).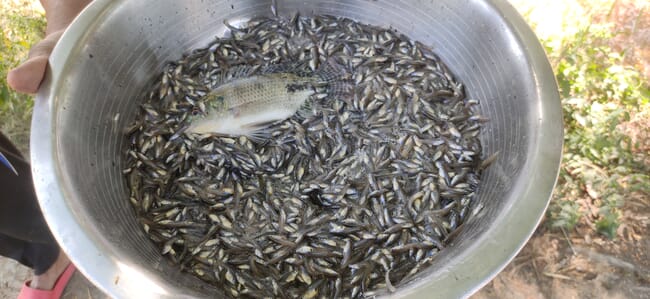 Why have you changed from hapas?
We experienced an increase in disease rates for the past three to four years, so I applied to build a hatchery under the central government scheme, Pradhan Mantri Matsya Sampada Yojana (PMMSY) and successfully got a 40 percent subsidy for the construction of the concrete tanks. My son, Ch. Sanamasha Singh, 23, has also joined the business and now we plan to scale it further.
What's your biggest worry at work?
We live close to the Nambol River, where floods occur increasingly regularly due to climate change and I worry these could wipe out an entire crop of fish.
Previously, our biggest worry was disease outbreaks, due to stocking more fish than the water body could carry, which led to poor water quality. But now we have reduced the stocking density and add Cifax [an antimicrobial drug] to the water regularly and have controlled diseases after being trained by government officials.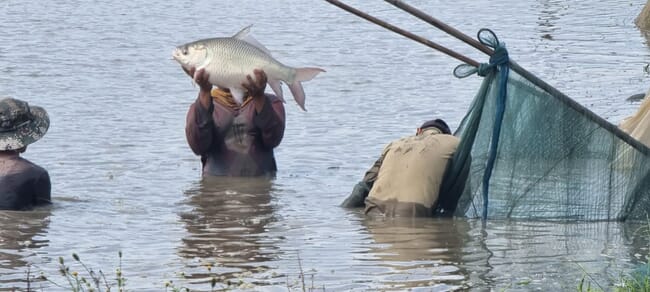 What's your typical day at work?
I usually wake up around 5 am and head directly to the farm. I feed the fish then take a lunchbreak and a siesta. I then feed the fish again in the evening. Besides, I have to also meet the buyers and complete my documentation work every day. I usually go to sleep by 11 pm.
What is your biggest achievement to date?
To have been chosen under PMSSY scheme. I also train farmers in fish seed production to enable them to stand on their own feet.
Are there any individuals or departments who have particularly helped with your growth?
I am thankful to the senior officials of State Fisheries of Department, Manipur and National Fisheries Development Board (NFDB) who visit my farm regularly and give me suggestions.

Do you have any advice for budding fish farmers?
My advice would be to get a thorough knowledge of the sector before entering it. It is very important to study the species before embarking on its culture or else you can incur severe losses.
What's your ultimate ambition in this sector?
To create the largest seed bank in Manipur, containing juveniles of all the key species farmed in the state. It would be a major step towards making the state self-sufficient in fish production.