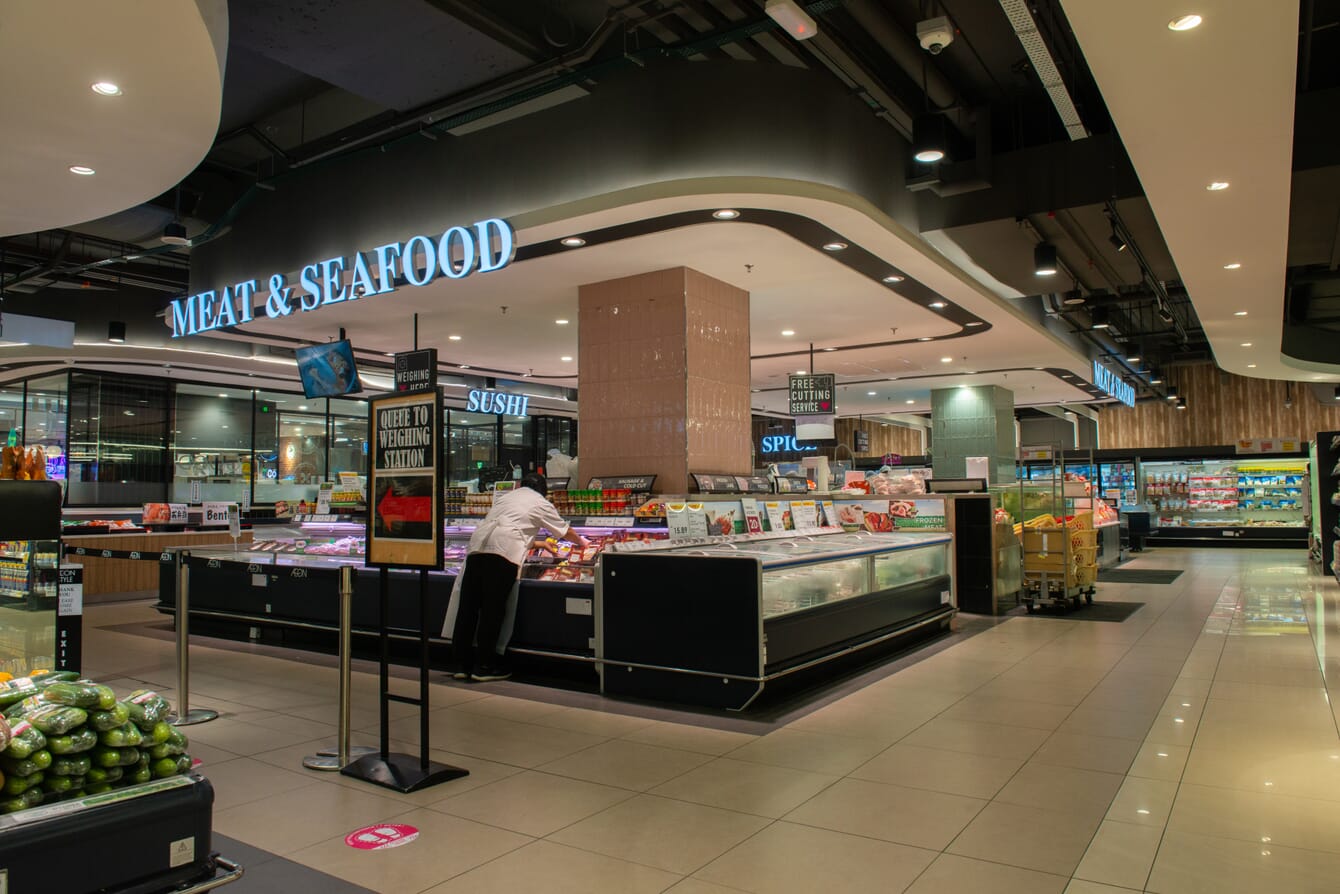 "We aspire to require all suppliers of farmed and wild-caught fish and seafood products to be certified by Marine Stewardship Council (MSC), Aquaculture Stewardship Council (ASC) or equivalent and to follow World Organisation for Animal Health (WOAH) standards." the Company noted in its new fish policy. "Suppliers of farmed fish and seafood must perform daily monitoring of water temperature, flow, oxygen, pH, ammonia, carbon dioxide and disease, prevent and treat disease outbreaks and keep stocking densities at levels that do not harm animal welfare."
AEON is a leading general merchandise store (GMS) and supermarket chain in Malaysia, with 28 malls, 34 stores and other key retail locations across the country.
A news release from AEON states that the firm believes that animal welfare is deeply related to the relationship human beings have with animals. "It is every retailer's duty to ensure all animals are treated humanely, responsibly and with respect," the release says.
The company is working closely with its suppliers to ensure the new standards and guidelines are met within the next 12 – 18 months. AEON notes that the new animal health and welfare policy is an essential step towards protecting farm animals in its supply chain, thus meeting the growing expectations of customers who demand higher standards of animal welfare.

"We applaud AEON Malaysia for this new holistic set of standards that will further improve the welfare of fish, chickens, cows and other animals in the company's supply chain," said Vilosha Sivaraman, sustainability programme manager at Lever Foundation, which worked closely with AEON on drafting the policy. "Many food companies in Malaysia are upgrading their animal welfare policies in response to increased consumer interest in more humane, sustainable and safe products, and with its new policy, AEON has established itself as a leader in this area."
A study conducted by Universiti Putra Malaysia (UPM) found that the humane treatment of animals is a critical component of the country's growing green foods movement, with 91 percent of consumers believing green foods can and must prevent unnecessary animal suffering. Another study from the international academic journal Animal Welfare found that Malaysian consumers strongly support greater farm animal welfare protection.
AEON Malaysia's animal health and welfare policy is available here.