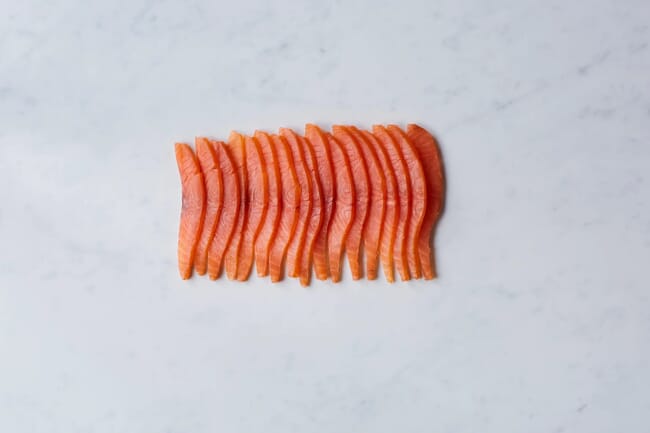 The land-based salmon are raised using hybrid flow-through system (FTS) technology that aims to provide a more sustainable solution to fish farming and puts fish welfare at the forefront.
Max Bergius, founder and managing director of Secret Smokehouse, commented in a press release: "We are thrilled to offer this innovative solution to the UK market as part of our commitment to sustainability. We strongly believe that innovation is needed to evolve more sustainable products which provides continual improvements in fish welfare whilst minimising the impact on our planet."
He added: "Since 2019, we have been looking for sustainable, land-based salmon options that provide the highest level of flavour and quality we demand for our products. With the hybrid FTS technology, we have seen this level and we are very happy to be the first in the UK to offer this as an alternative solution to our customers.
Bergius believes there is no single salmon production solution that ticks all the environmental, social and governance boxes. He feels open-net sea farming, offshore and onshore farming will all be important to support the growth of a sustainable aquaculture industry.
The land-based salmon products available to Secret Smokehouse's UK customers come from a production facility that uses hybrid FTS technology to raise salmon in a controlled environment. According to Bergius the benefits of FTS salmon production include:
Higher fish welfare, thanks to an optimised environment for fish growth and welfare, with control of temperature, water quality, feeds, and other environmental parameters.
Local production, meaning facilitates can be built closer to populated areas resulting in lower transportation costs/carbon footprint.
Reduced fish mortality rates.
Control and collection of fish waste to reduce pollution discharge damaging the marine environment.
Enhanced biosecurity – protecting fish from pathogens or predators – and lice reduction.
Protecting wild fish populations and surrounding marine environments, including preventing escapees, which could be a potential cause to the decrease in wild stock levels.
The land-based salmon products are available to buy from the Secret Smokehouse website.