Kingfish Maine gains final permit approval
The Kingfish Company has secured the final critical waterside permit required for its recirculating aquaculture system in Jonesport, Maine.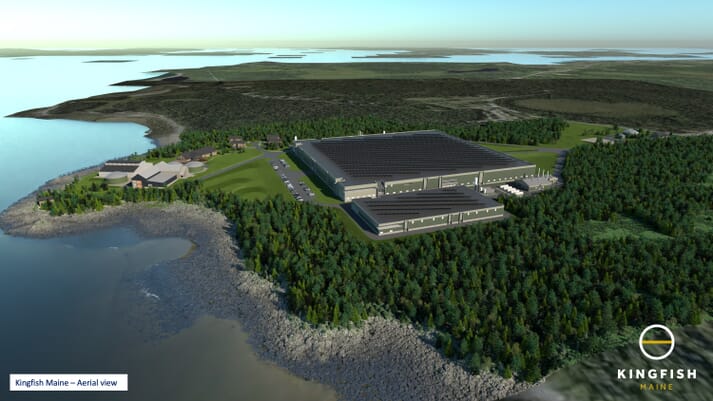 The Maine Department of Environmental Protection (MDEP) has approved the Maine Pollutant Discharge Elimination System (MEPDES) permit for Kingfish Maine to build a proprietary land-based aquaculture facility in Jonesport.
Kingfish Maine is owned by The Kingfish Company, which currently operates a land-based recirculating aquaculture system (RAS) in the Netherlands. Kingfish Zeeland has been awarded a number of sustainable practice certifications: It's the first land-based farm to receive Best Aquaculture Practices certification and the first Aquaculture Stewardship Council certified source of yellowtail kingfish.
Kingfish Maine's facility is projected to produce 6,000 -8,000 tonnes of yellowtail annually upon completion. The company will utilise the same technology used in its Dutch operations to minimise impacts of effluent. The MEPDES permit evaluates the facility's discharge to ensure that Kingfish Maine will maintain the water quality of the area, based on the location of the discharge point and the make-up of the effluent water.
"We are pleased the Maine DEP has approved the MEPDES permit, confirming our commitment to uphold the water quality of Chandler Bay," said Megan Sorby, Kingfish Maine's operations manager. "For two years, we've worked very closely with the town of Jonesport and those who use Chandler Bay to address their questions. This is a major milestone for Kingfish Maine and we look forward to our continued work with the community."