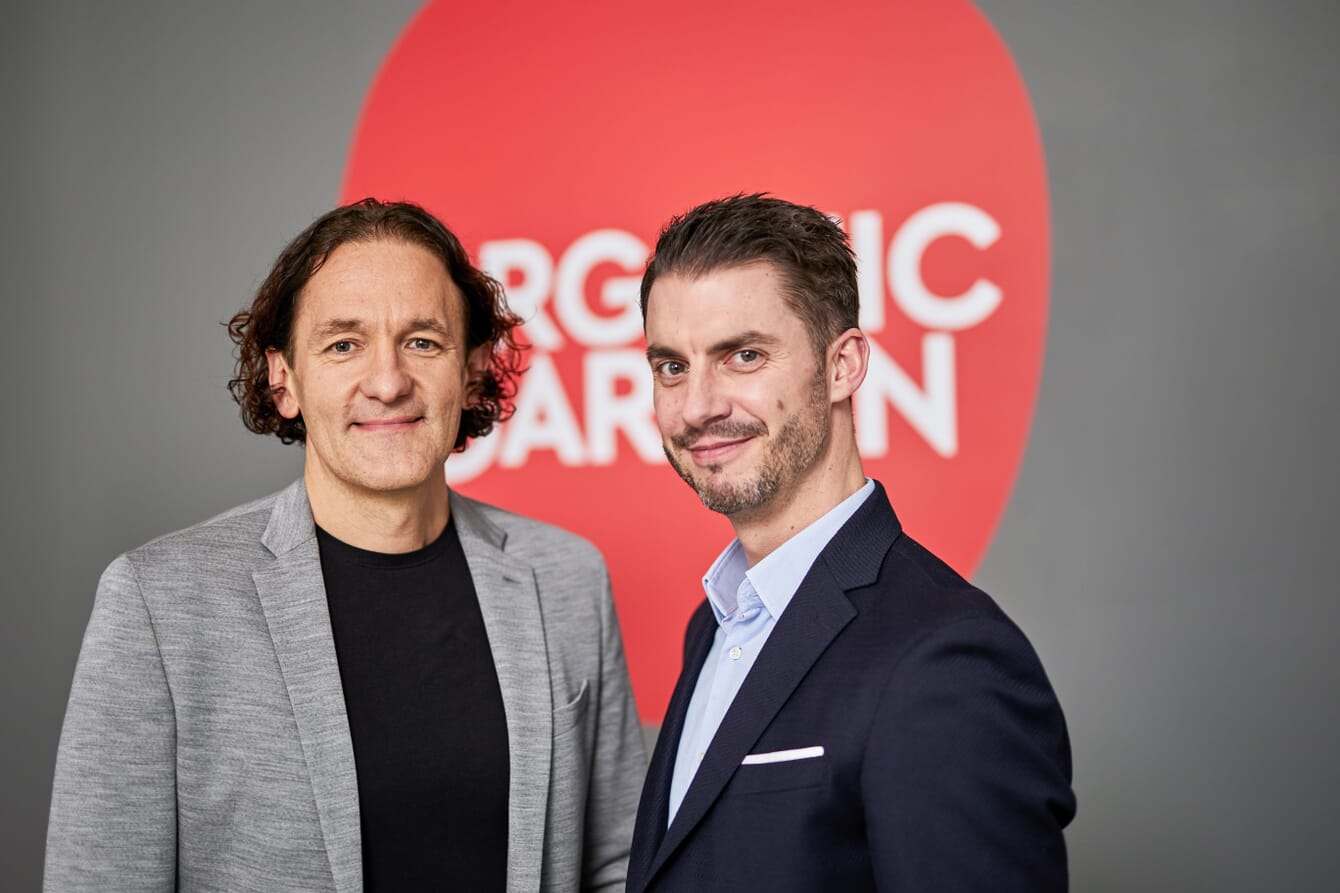 Can you briefly explain the Organic Garden concept?

We want to inspire people to adopt a healthy, eco-friendly and delicious diet – with locally and sustainably produced, high-quality foods and short transport distances.
We have already successfully created a range of distribution channels over the past few years: our own healthy-fast-food-restaurants for example. We also provide catering for schools, companies and care facilities, offering healthy meals to around 7,000 people a day.
However, the main game-changer will be our future Organic Garden farms, which guarantee a true 'farm-to-fork' business, by integrating the production of the farm with our sales channels.
Our holistic approach has already convinced well-known investors like Thomas Müller, the Bayern Munich and Germany footballer, as well as industrial giants such as the agricultural machinery manufacturer Krone, to participate in Organic Garden. The Organic Garden concept of having control over your production and managing the sales channels at the same time is absolutely unique in Germany.
We have discussed the concept in more detail in a webinar which you can access here, in which we introduced it to the wider aquaculture sector.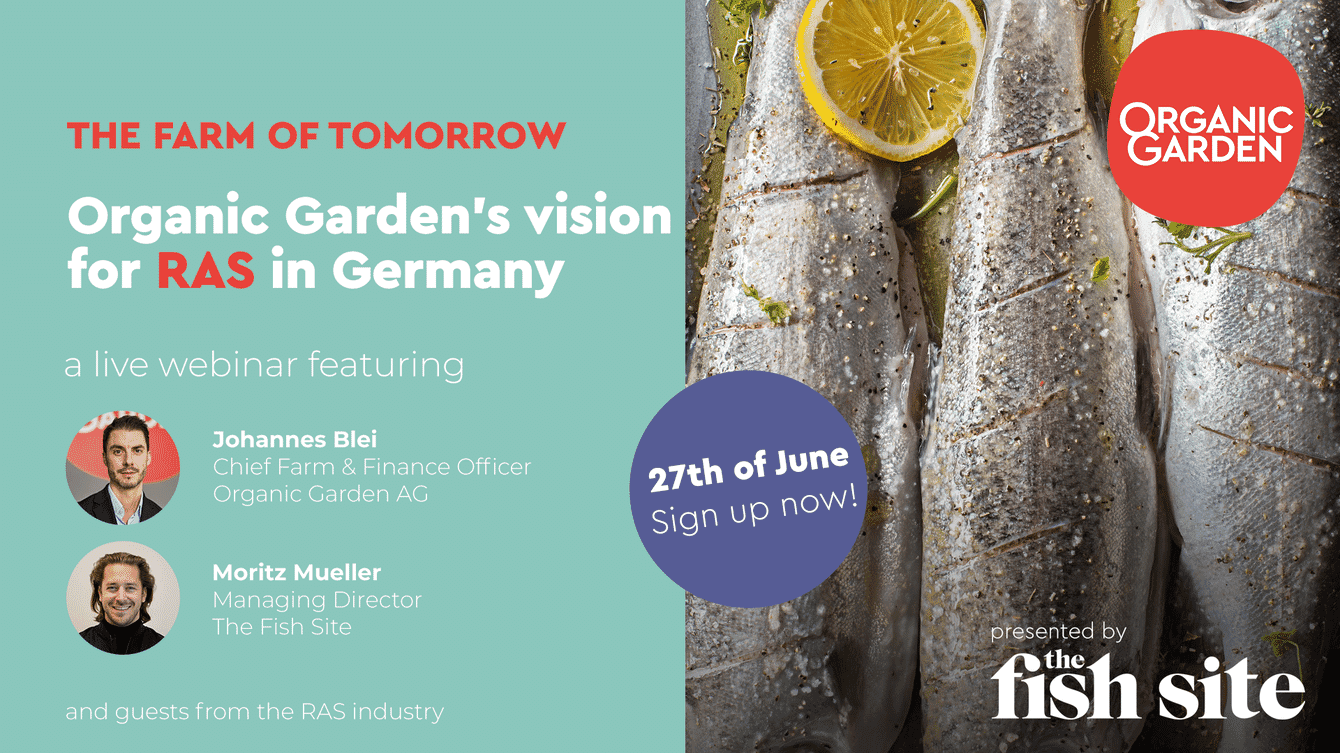 What inspired you to join the company?

I started my career in the finance department of Airbus. Later I was part of the management board of a huge engineering service company, before I moved on to be chief executive officer at Jochen Schweizer group. Here, my team and I managed a €100 million real estate project, which now helps tremendously in setting up the Organic Garden Farm business.
In 2021, I was given the chance to join Organic Garden as chief farm and financial officer and am now responsible for the company's overall financials, as well as the development of the Organic Garden Farms.
Our management board comes from different industries. Before he joined Organic Garden, our CEO, Martin Wild, for example, was chief digital officer and chief innovation officer of MediaMarktSaturn.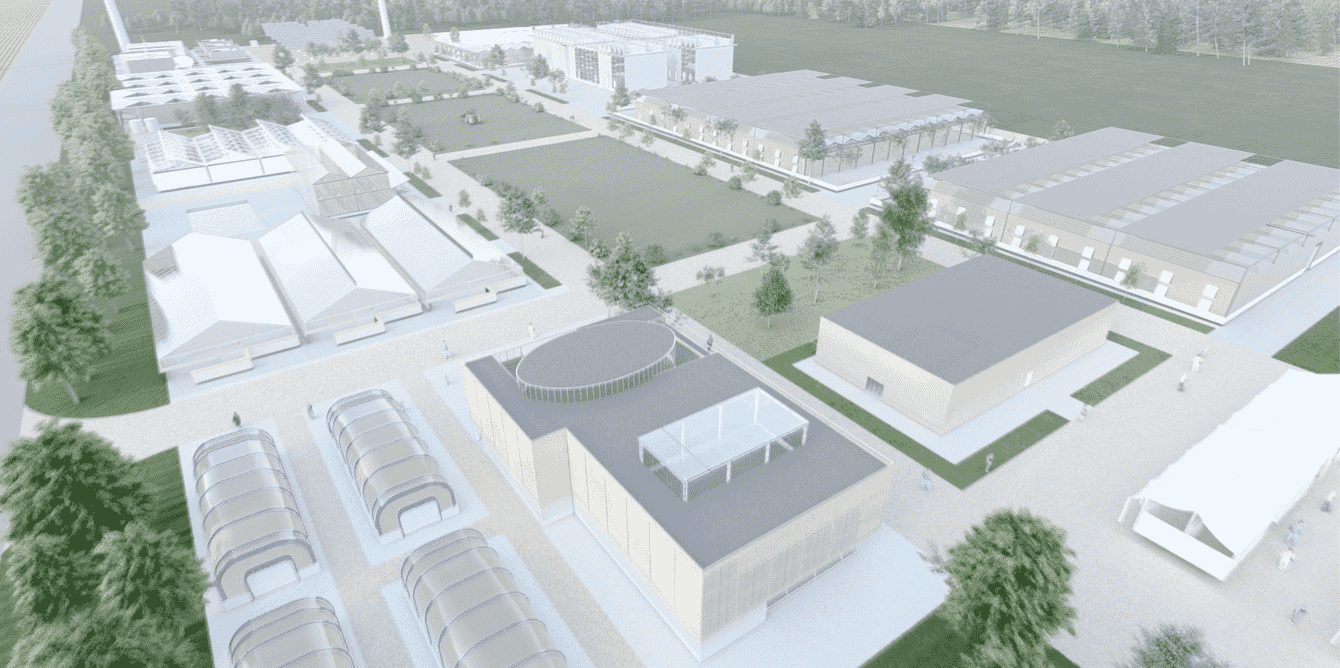 How significant a role will aquaculture play in the Organic Garden Farm system and what species do you plan to produce?

The Organic Garden nutrition concept is based, among other things, on the results of the EAT-Lancet Commission Report from 2019: The developed Planetary Health Diet is a scientifically recommended guideline to maintain the health of people and the planet in the future. We have taken these results as a basis and developed a nutritional formula à la Organic Garden. The perfect composition of a healthy diet for us humans and for our planet includes at least 85 percent plant-based foods and at most 15 percent animal-based foods, such as fish. Compared to various meat alternatives, fish has a comparatively low ecological footprint and better nutritional values.
Therefore, aquaculture plays an essential role for us. The concept of RAS fulfills some of the major sustainability goals in Germany's food market. Fresh fish raised in the region makes a lot of sense and is healthier for people and the planet compared to transporting it from far away. Even though consumers request more and more regional products, less than 20 percent of the fish consumed in Germany is raised here. We want to step in right here and close this gap by producing an estimated volume of 500 tonnes or more of fish per farm per year. Rainbow trout is the most popular fish in Germany and therefore probably has the best market chances as well. But we're open to suggestions and the expertise of our future module partners.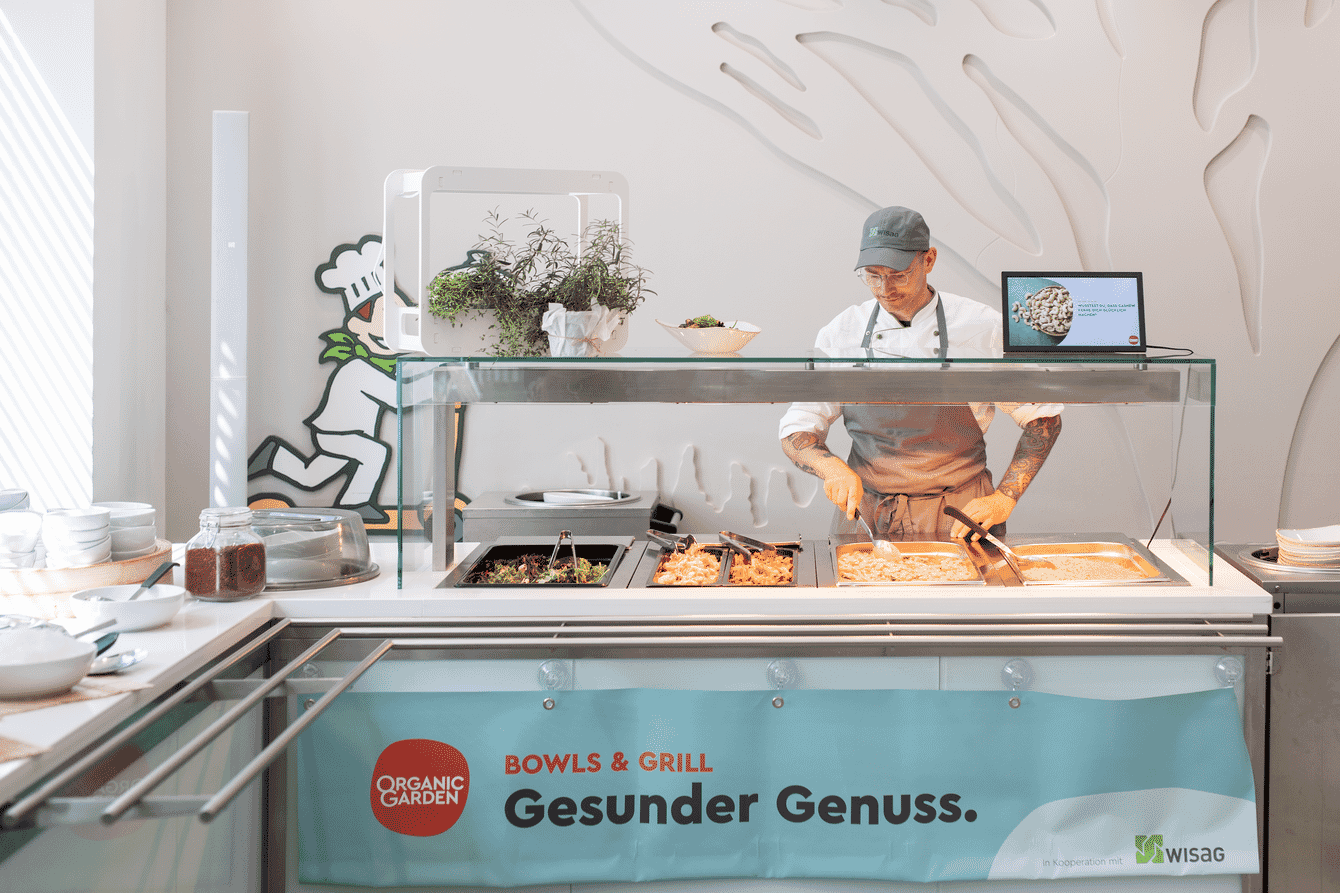 How is aquaculture connected to other parts of the system?
All modules from the Organic Garden farm – the fish module, the greenhouse for vegetables, the insect module, the algae module and the mushroom module – will be planned and built to function independently from one another. At the same time, they will be connected to each other, which allows for and creates the synergetic cycle of the Organic Garden Farm. Several materials and substances will be reused, for example: the water from the fish module will fertilise the greenhouses and the organic residuals from the mushroom farm will be reused for the insect module. These synergies reduce the overall OPEX by approximately 10 percent.
Who do you want to build and operate the modules within each farm?
This is where experienced partners come into play. From fish to plants: we aim to unite best in class module partners under the Organic Garden brand umbrella. For the mushroom and the greenhouse module, we already partner with established experts. Now we focus on finding the ideal operating partners for the fish-based modules on our different sites. We're open for both, established industry experts, and younger companies with innovative concepts. In any case, we're confident to find collaboration models that work for both parties.
Where and when do you plan to build your first farm?
We are getting very close to bringing our vision to reality. We have already bought one property, which is close to the logistic axis of Southern Germany and located in an excellent agricultural environment. We are also in discussions regarding two more properties at the moment. Right now, we're looking for the right partners: potential module experts – especially for the fish modules – are welcome to contribute their system of choice to the on site planning process!
How do you plan to scale up the operation over time?
We're planning to start with a pilot farm, where we are able to assess the optimal synergies between the different modules and get real life insights which are then transferable to the large-scale farms. Our pilot farm will include a fish production module, a mushroom facility, an algae module and a greenhouse system. All these modules will produce several tonnes of high-quality produce which we'll process into dishes for our large-scale catering business in schools, care facilities and corporations. With all the learnings of the pilot farm, we are confident to build Organic Garden High-Tech-Farms (step by step) all over Germany and in the long run we want to provide up to 500,000 meals per day with our locally grown products.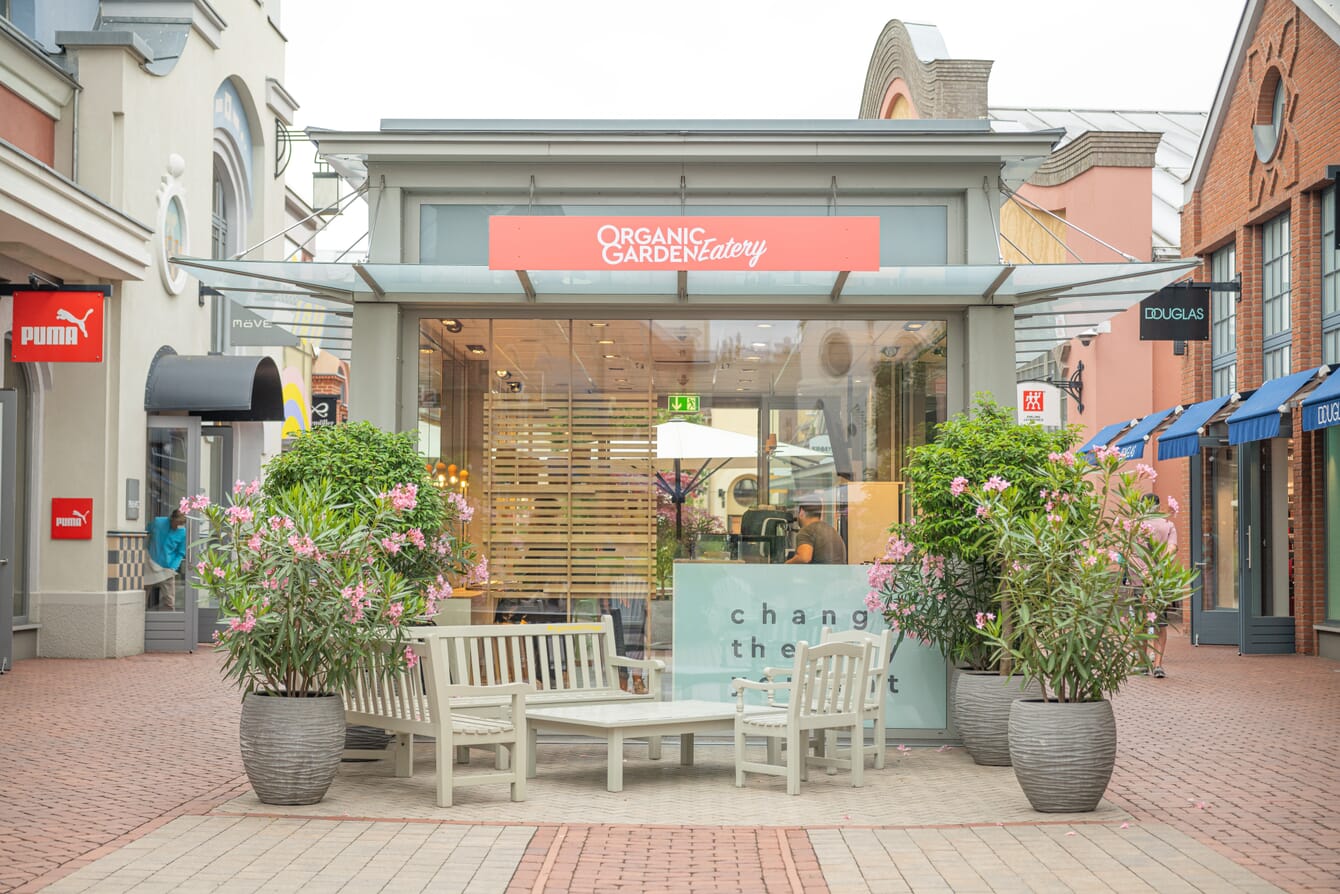 How much investment do you need to make your vision into reality?
With up to €80 million euro, a complete Organic Garden Farm, with all its production modules, would become reality.
What's the target market for your products and do you aim to charge a premium for them?
Our focus target market is large-scale catering business, including child care facilities, kindergartens, schools, clinics, hospitals and – especially – corporate canteens. The numbers are quite impressive: it is estimated that around 16 million people eat in a German canteen on a daily basis. Our goal is to make canteens healthier and tastier and to set completely new standards for the future of nutrition. The Organic Garden synergetic cycle on the farm allows comparatively low production costs.
At the same time, we do not rely on the sales middlemen, such as food retailers, since we can deliver directly to the catering facilities. This allows us to keep the prices for fresh, healthy and high-quality food affordable for the wider market.
What are the biggest milestones passed in the project to date?
We have already succeeded in setting up the meal production line and establishing the first strong distribution channels: our healthy fast-food restaurants in the greater Munich areas, our large-scale catering business in schools, care facilities and corporations and our E-commerce business. All these channels enable us to bring the farm output right to the customer's table.
What are the main challenges that still need to be overcome?
Things have changed tremendously since we started in 2019: the pandemic and the global economic downturn meant that some of the milestones we planned took longer than expected. Despite all of this, we still managed to grow our business and are now ready to realise the next step of our vision. We're excited to find the perfect RAS partner for our first Organic Garden Farm. Let's change the way we eat together.