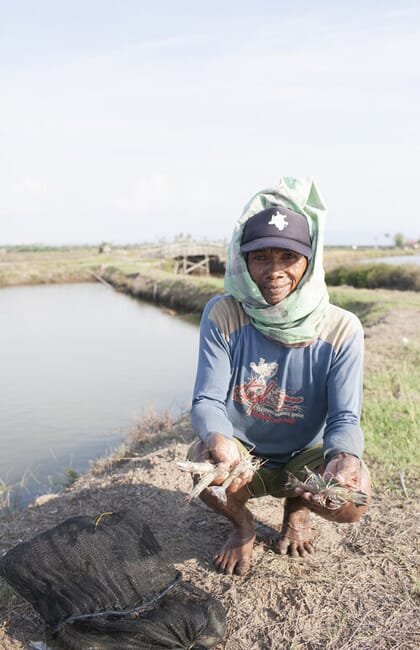 A collaboration between the Asian Seafood Improvement Collaborative (ASIC) and the certification assessment body NSF International, it supports the launch of the ASIC Shrimp initiative, a stakeholder-driven improvement framework built by seafood sector stakeholders from the Southeast Asian region.
ASIC is unique in that its standards cover both social and environmental issues (including gender inclusion and climate) and places an emphasis on improvement with its tiered approach of recognition.
NSF participated in many of the early discussions about ASIC and will now be the main verification partner for the programme.
"NSF International is deeply involved in the global seafood industry as part of our worldwide mission to improve human health and the environment," said Jyoti Bhasin, managing director for the Asia-Pacific region at NSF International in a press release. "By providing technology and certification expertise to ASIC, we advance NSF's mission while also addressing the social and environmental sustainability challenges facing the Asian seafood industry."
ASIC has been funded by a variety of initiatives including USAID, the Monterey Bay Aquarium and, more recently, Oxfam via a partnership with the Swedish Government via its Embassy in Bangkok. The Oxfam partnership has helped ASIC grow and increase its focus on social and gender inclusivity, and in this way, provide innovative Asian-based alternatives to existing seafood sustainability initiatives.
Oxfam's technical advisor, Henk Peters, says, "ASIC is an important partner of the Gender Transformative and Responsible Agribusiness Investments in Southeast Asia (GRAISEA) programme. We are excited about the innovations taking place in ASIC aiming towards more accessible sustainable seafood value chains for small-scale producers. Having this relationship with NSF International confirms this."
Due to the high cost of audits for many fisheries and aquaculture certifications, they are often out of reach for small-scale producers. As a result, there is no way for the best performing farmers to benefit from mainstream certification and gain recognition for their work.
"We believe many producers in Asia are excluded, yet have a story to tell," says Rosanna Contreras, executive director of SOCSKSARGEN Federation of Fishing & Allied Industries, and chair of the ASIC Executive Committee. With NSF, ASIC offers the opportunity for seafood supply chain members to use a lower cost, more inclusive, and credible approach to improvement that comes with the opportunity to tell this story. It is also a goal of the ASIC program to support those producers that can demonstrate high sustainability performance to more valuable markets.
"The ASIC journey has been a long but necessary one," says Harry Yuli director of PT. Alter Trade Indonesia (ATINA) and ASIC executive committee vice-chair. "We are excited by the opportunity to finally see the true value and story of our project shared with export markets."